Unimog U1550 Expedition Truck — Truck Rework
General Work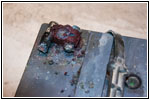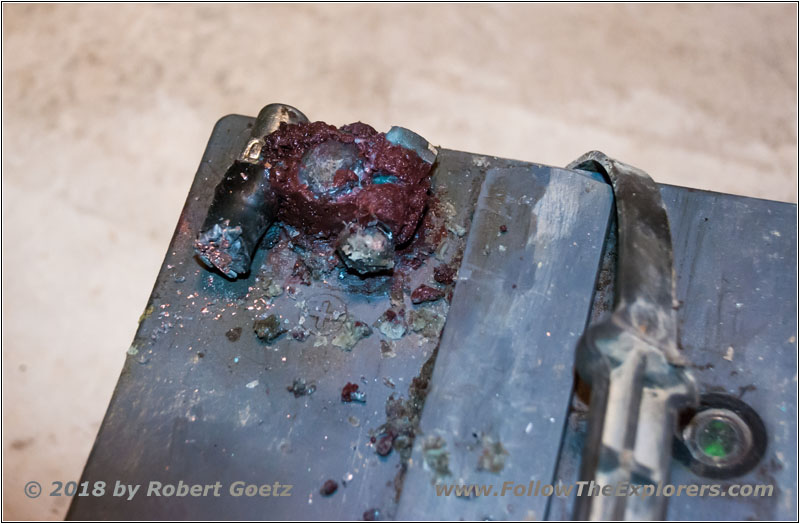 Corroded Battery Contact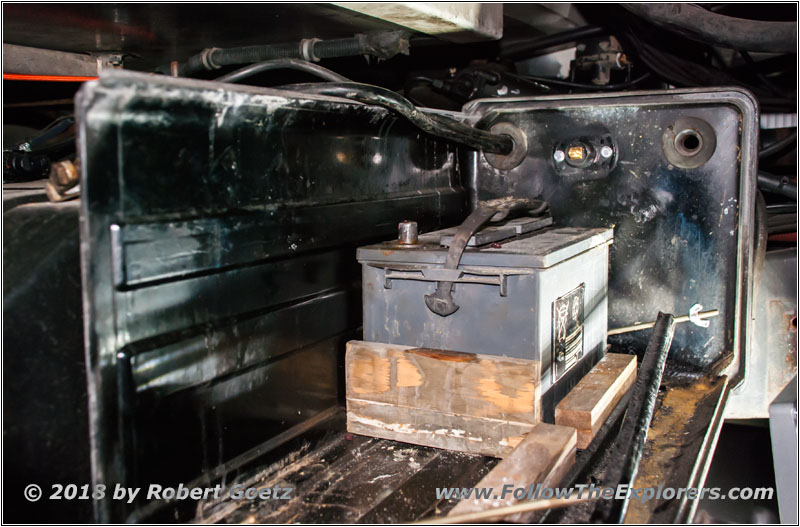 Old Battery Setup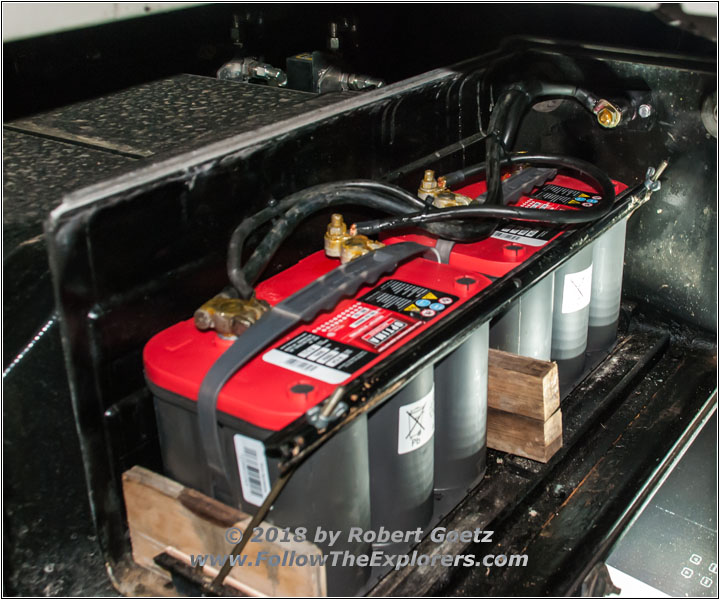 New Battery Setup
I already saw that one battery contact is not sealed anymore when I bought the truck. But I didn't expected it to be this worse: Half of the contact was already corroded away and the rest melted together with the battery clamp. I was only able to cut the cable and use a new one. When I was doing the battery job I also switched to the Optima Red Top Batteries, which are specifically designed for tough offroading.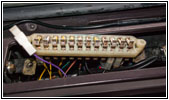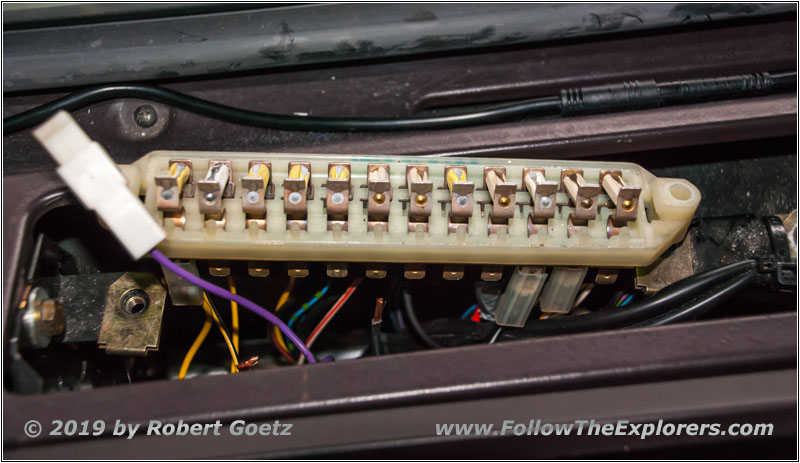 Broken Connectors at Fuse Box
I have almost finished my work to empty out my shelter. To get ready for another drive I plan to install a rear view camera. It's too risky to back up alone. Someone could be hidden behind my truck, where I have no chance to see him. Usually this is not a big deal. Everything is fine until I reach the fuse box. After removing the screws and lifting the box up two of the connectors literally fell off! One of them is contact 15, which is the main supply of the truck! Another cable could be easily pulled out of the crimp contact with little force.
First I plan to bend the contact a bit. But due to the bad contact the connector was getting so hot that the material has been annealed and only broke. This was more than close to a cable fire!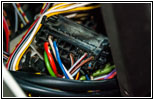 Bare Cutted Wire at Connector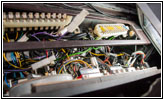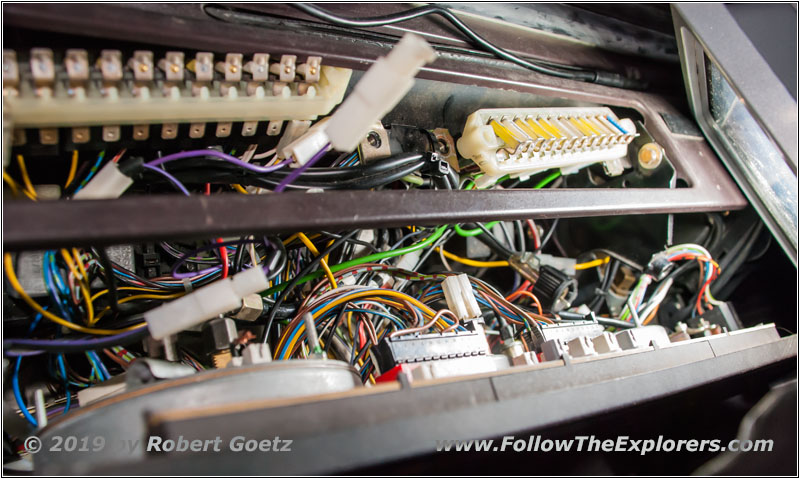 Unused Cables, partly under power
As I am now in the process of taking everything apart I take a deeper look at the other areas and there is more horrible stuff to see. There a bare cut wires at connectors ready for a short! Also a lot of unused cables are laying around but are still under power! Best conditions for a cable fire! Looks like I have to do a real big cleanup.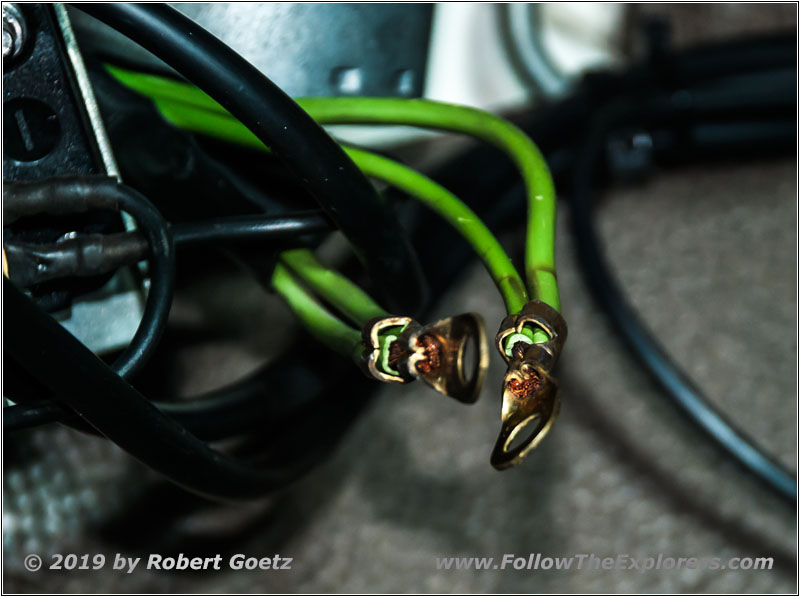 Bad Crimping at Main Supply!
The next surprise is the main battery line from outside. This line is unfused and goes to a distribution connector without fuses. From there the unfused lines go to the dashboard to switches and accessories and the fuse box. Just think that one of these cables get damaged! I definitely have to install another fuse box here! But when I take a look at the crimp contacts of these wires I see the next surprise: Also this crimping is terrible! It's more than a wonder that nothing has happened so far.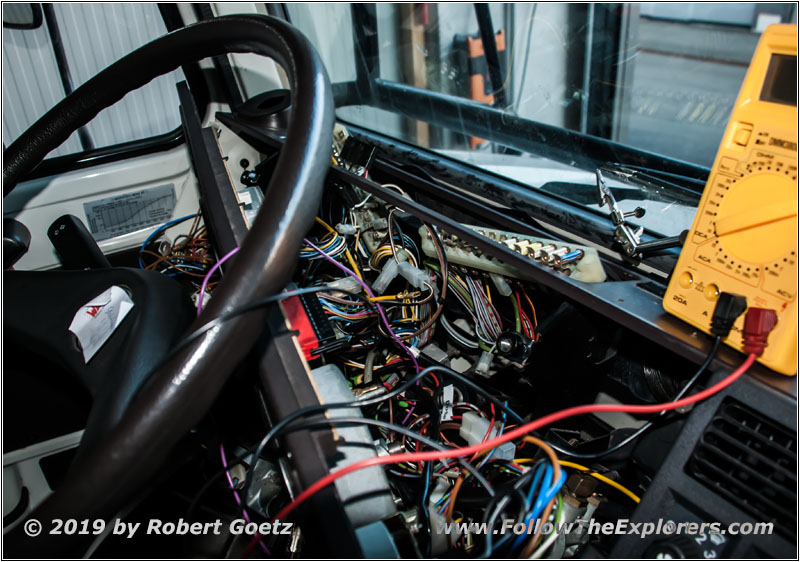 Electrical Rework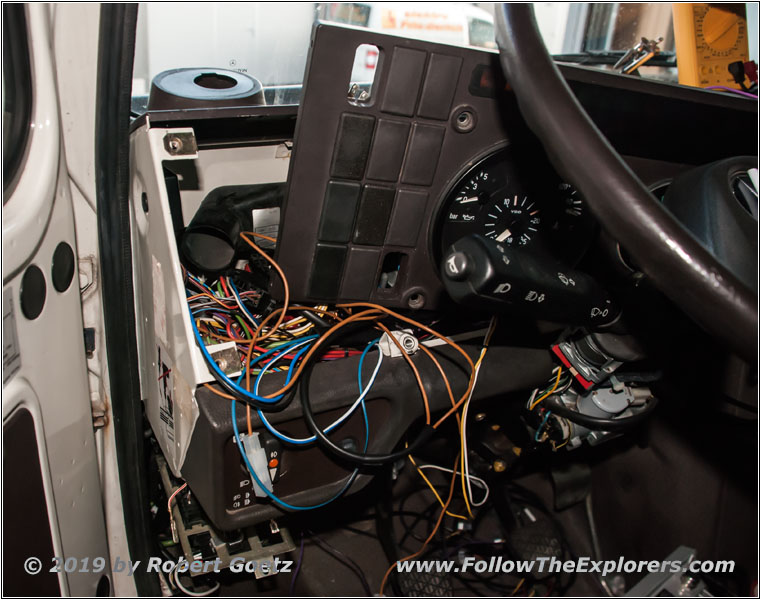 Electrical Rework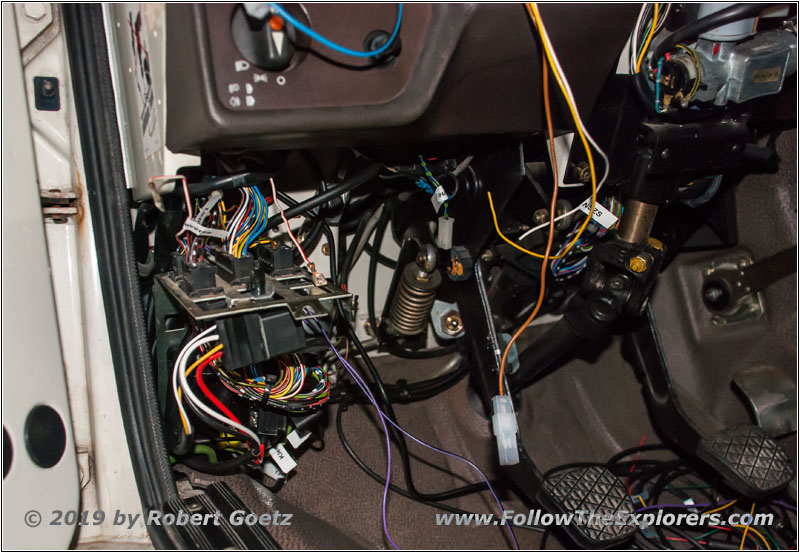 Electrical Rework
As my dashboard is already removed I start a real good clean up. I also remove unused wiring in the original wiring harness. Every powered and unused cable is a potential risk for a short. While working on the harness I encounter that there is a second generator installed for 12V to power the shelter. There is also a wild relay circuit which powers the control light for this second generator. As I plan to replace the original 30A generator with 50 or 80A I no longer need the second generator and its cabling harness. I really check now every wire from the fuse box to see what is powered by this wire by using a lab power supply and measure the current. It's a lot of work. But after that I really know what is powered from where. By doing this single checks I realize that the fan was fused only with 8A instead of 16A, while drawing 13A on full speed! But what is even more shocking is the original wiring done by Mercedes: The fan is directly powered from ACC where a lot of other high current consumer are attached. But all is switched by a simple 20A relay! This has to be changed!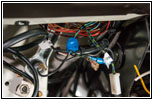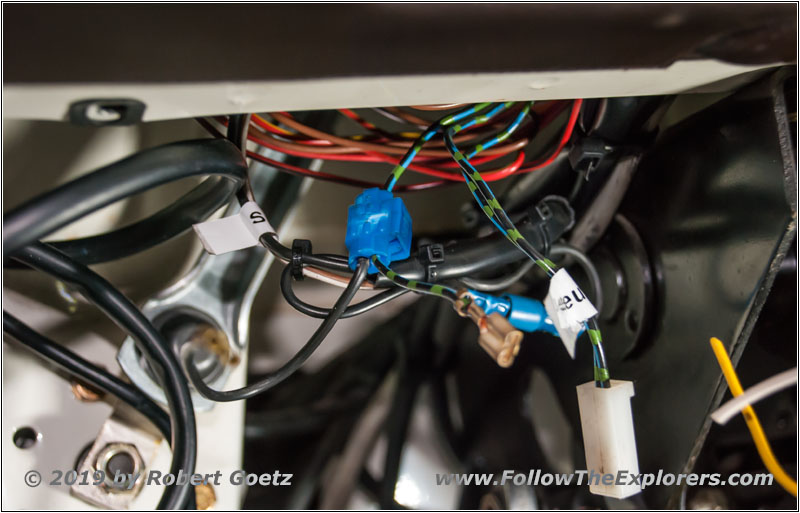 Bad contact for engine shutdown relay
The further analysis has the next surprise for me. The Unimog has been upgraded with an engine shutdown via the ignition key. Unfortunately this has not been done professionally and a power splitter has been used. These parts are well known of having contact issues which I definitely can confirm on my S10 in the US. If there is now a contact issue at this splitter, the engine will shut down immediately. This can be deadly if you are on a rough 4WD trail. So I have to install a reliable power distribution here.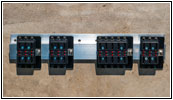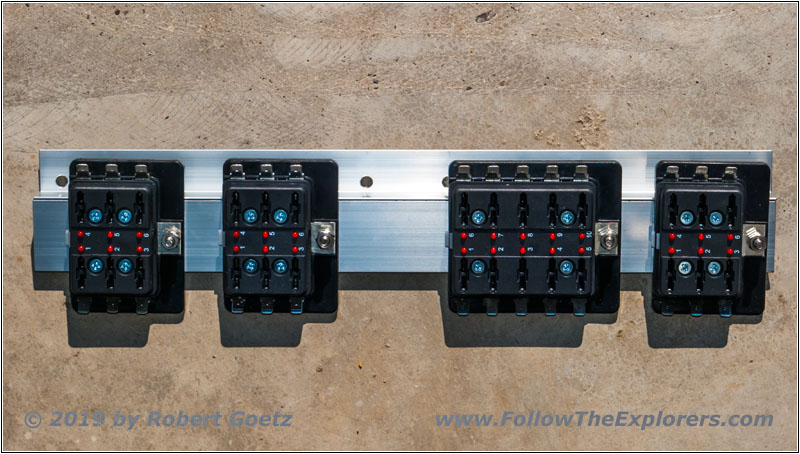 New fuse box for Unimog U1550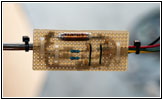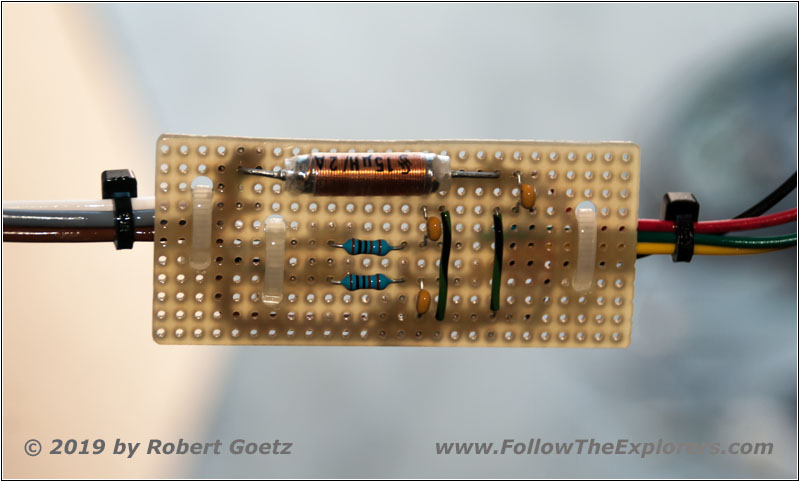 Power supply protection for rear view camera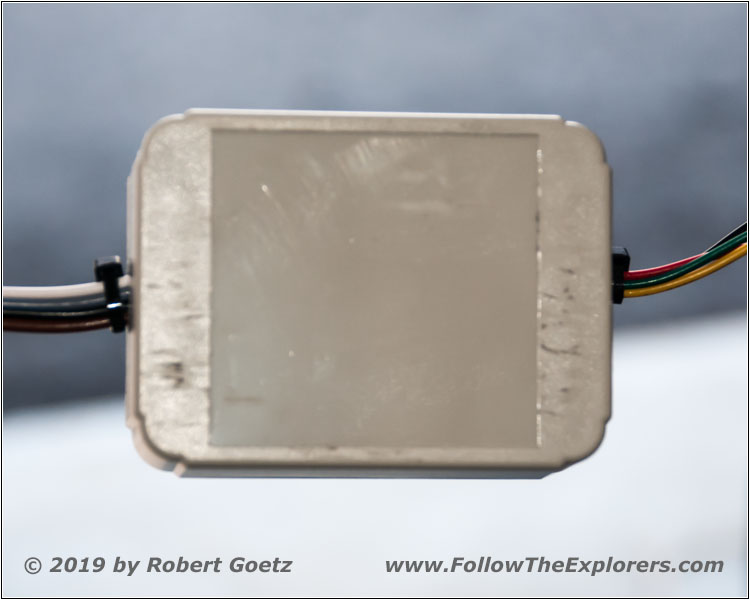 Power supply protection for rear view camera
In the meantime I have also finished the new fuse holder for blade fuses. Next is the installation and connecting all wires. Now I am also able to go back to my rear view camera, which was the original start of this project. This is a china device where I don't trust the power input protection. I doubt that they have completed all necessary automobile testing. Therefore I build a protection circuit on a small PCB and install this in a case.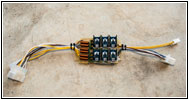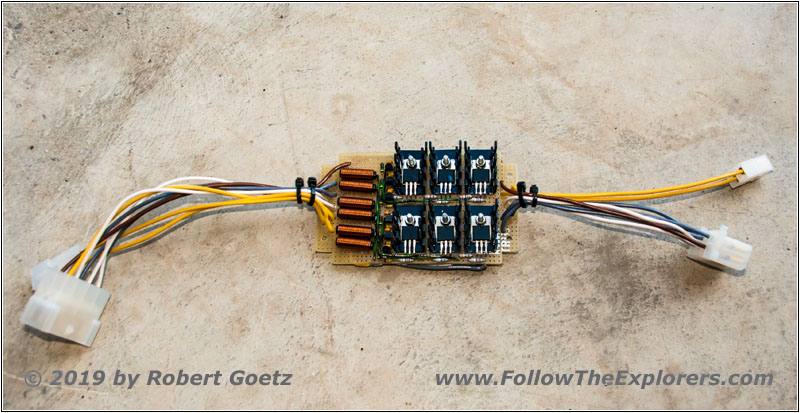 Electronic relay for beams
Instead of using a bunch of regular relays for my beams I build an electronic relay with 6 independent electronic switches. The low beams at my Unimog were fused for right and left with separate fuses. I extend this and also have now single fuses for high beam and (the not yet installed) fog lights.


Unimog U1550 new main fuse box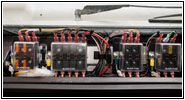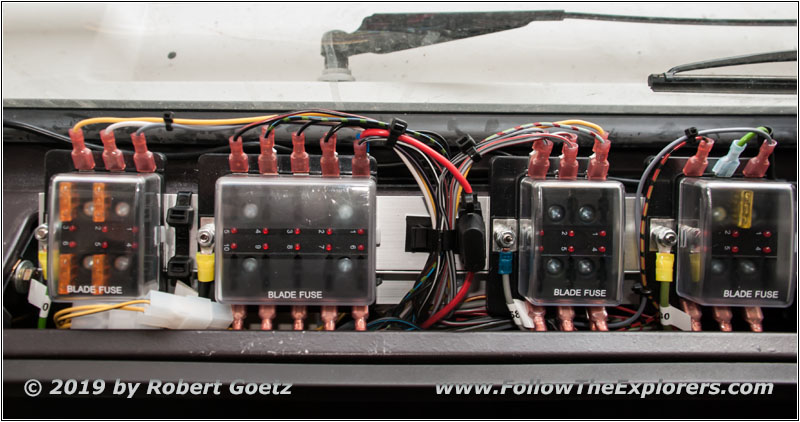 Unimog U1550 new fuse boxes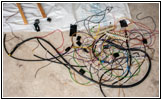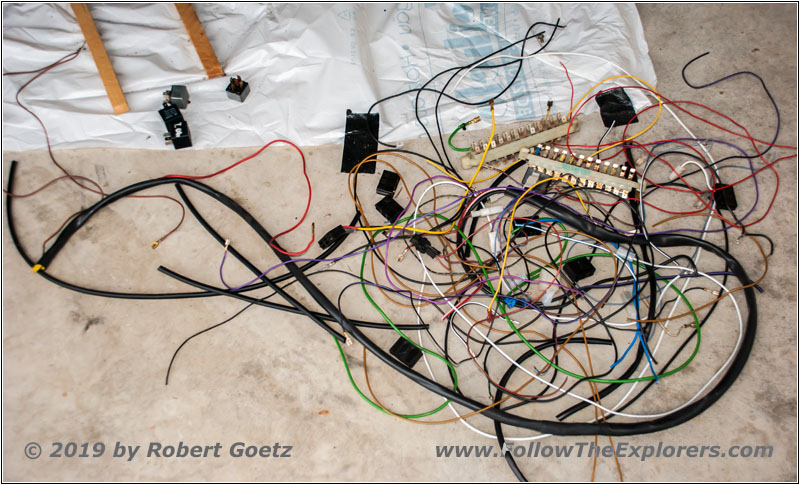 Trash cables
As last step for all my work I have to install the fuses. But before I verify that everything is hooked up correctly. I also prepared a document showing which fuse secures which part of the electronic. In case my electronic relay breaks I can directly connect the low beam wires with the connector shown on the left in the picture. They are then turned on permanently but still fused separately. Now this part should be ready for an expedition! Especially with all the useless cables removed…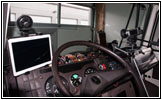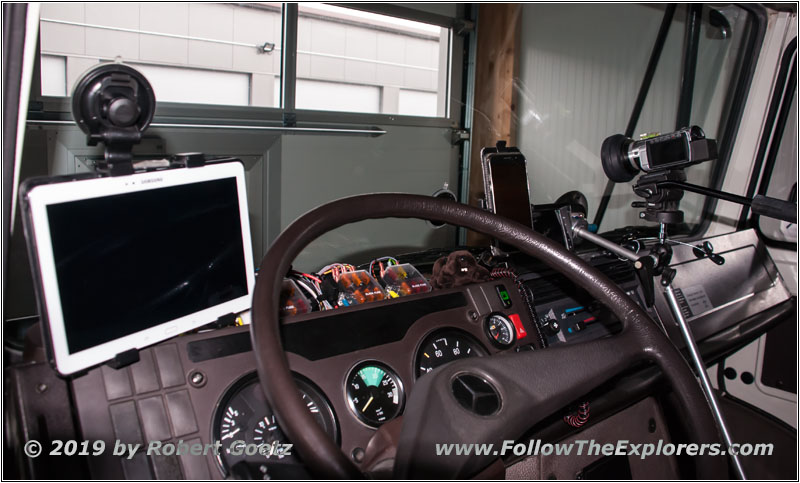 Unimog U1550 new setup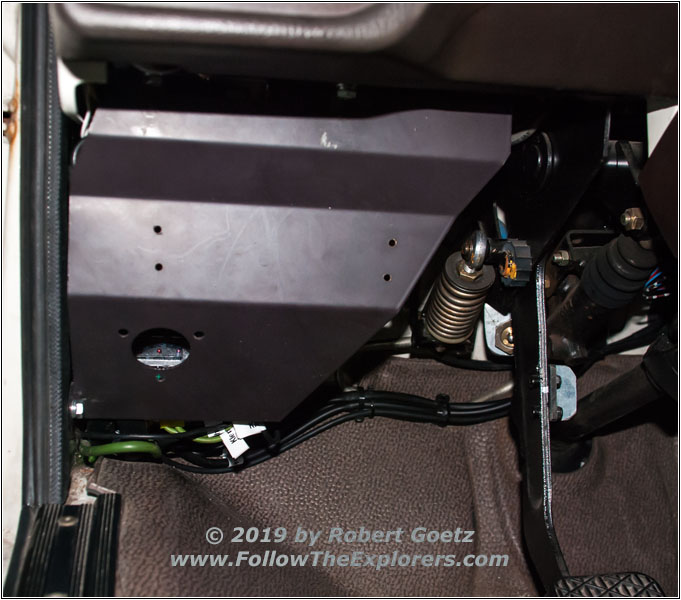 Unimog U1550 new main fuse box installed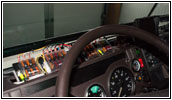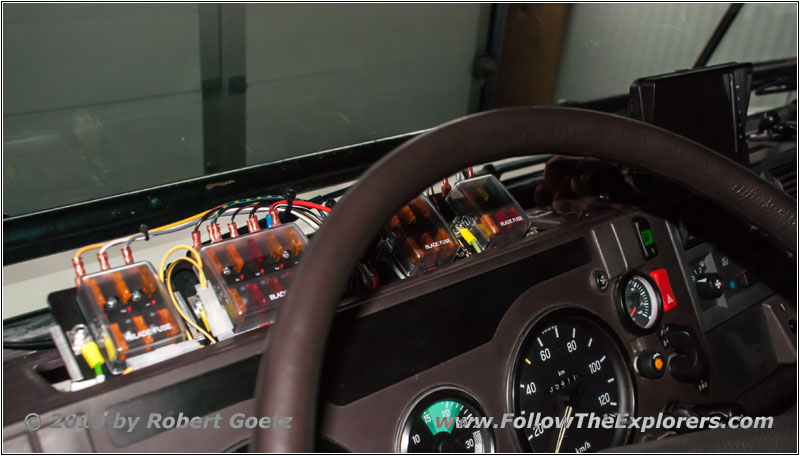 Unimog U1550 new fuse box installed
After all covers are installed it almost looks like a truck again! I only have to design a cover for the top fuse boxes. But everything is fine for a test ride now. Everything looks quite nice with my rear view camera, tablet for navigation, mobile phone and video camera. Let's hope everything is connected correctly and she fires up right away!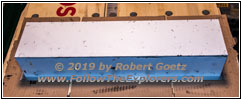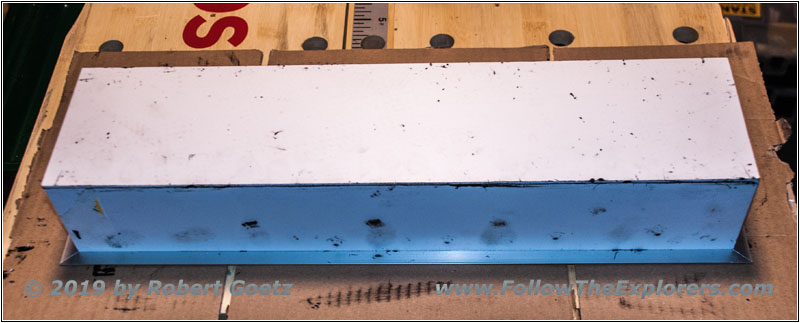 Unimog U1550 new fuse box cover


Unimog U1550 new fuse box cover



Unimog U1550 new fuse box cover with leatherette



Unimog U1550 new fuse box cover with leatherette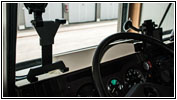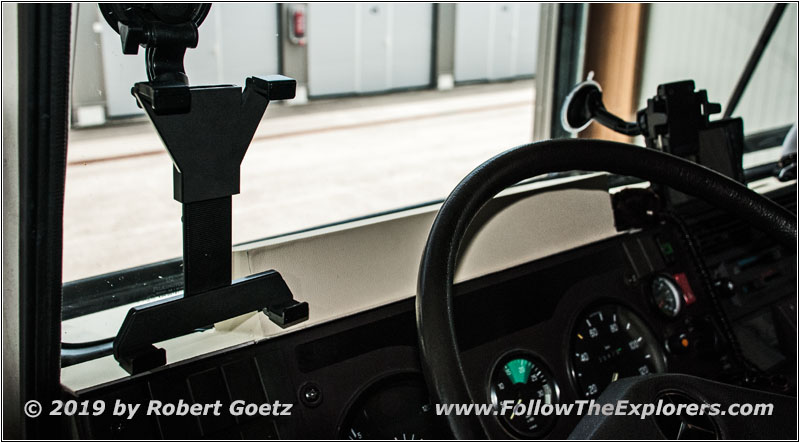 Unimog U1550 new fuse box cover with leatherette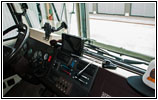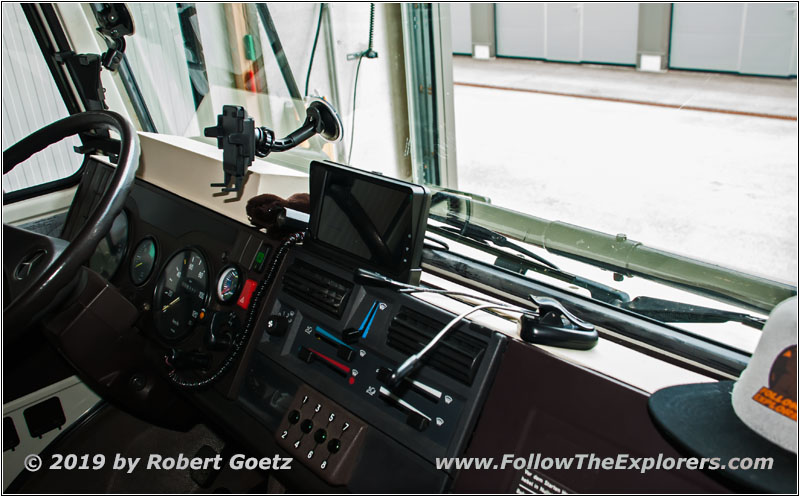 Unimog U1550 top dash with leatherette
As my truck fired up perfectly and I had a nice drive to a café in the region I started to build a cover for my fuse box. I glued an aluminum frame together and covered it with plastic sheets. Then I put on self–adhesive leatherette. But as with my foils before I had to realize that I still need a lot of training to get things glued on really nice. The whole box will be fixed with a tough hook–and–loop fastener to have easy access to my fuses. To have the whole top of my dash in the same shape I put on bright leatherette on the whole top. I hope it will not mirror too much in my windshield. But my position is pretty high and it looks like all mirroring will be in the view of my hood and should not disturb me.
Also inspection was very happy with the overall condition of my Unimog!
…to be continued…