Follow the Explorers with Robert Goetz
An 88 Chevy S10 Blazer...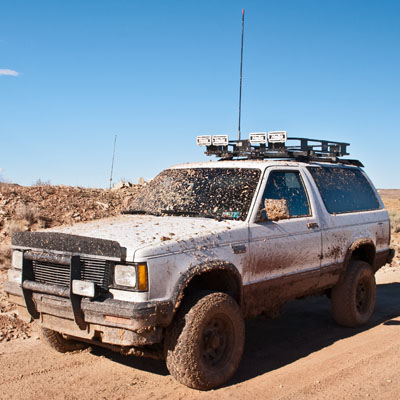 ...on the Mohave Road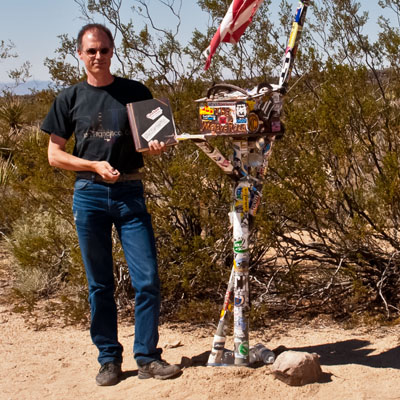 Follow me on my travels through the United States of America. I am following the trails of the early explorers, who started to draw maps of the unexplored regions of the USA, discovered new plants and animals and established the first trades with the Natives.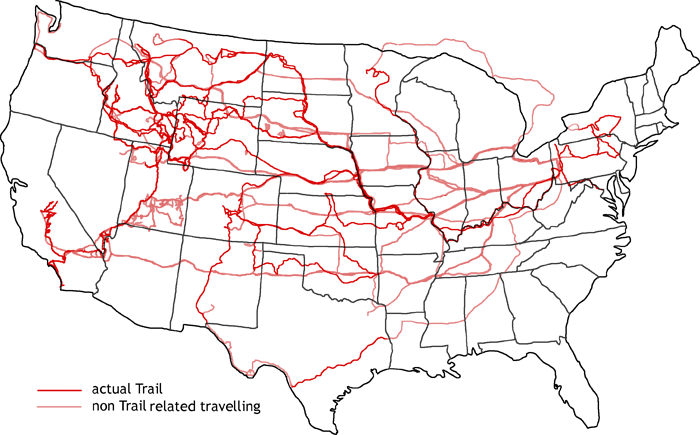 The order of my trails is given by the historical order. In 1999 I started with the George Washington Trail in 1754. In 2016 I finished the eighth part of Jedediah Smith trails in the year 1827. Read more about my trails in the Trail Overview.
Originally I planned to continue with the next trails of Jedediah Smith in the years 1826—1831, who explored the whole West. But in 2016 my mechanic in Warrendale, Pennsylvania, screwed up my car so tremendously that it was almost impossible to get the truck back on the road with a reasonable amount of money. I was also forced to change jobs and I needed a whole year to figure out a new plan. But now I am there:
FollowTheExplorers is back!
But with a new scope. I am no longer restricted to the US explorers but to the explorers worldwide. I bought an old Unimog in December 2017 in Germany to build this truck in 2018 up as expedition truck. If everything works out I will be on the road in 2019 for 1–2 years on the whole American continent. Unfortunately I am not allowed to stay longer than 6 months in the US. Therefore I am forced to spend my money in other countries…
Have fun and enjoy my web pages! I am glad to receive any comments or reviews from you. Just use the e-mail in the Contact section. You can also use this e-mail to subscribe to my newsletter. Then you will receive a message on updates of my webpage as well as a brief summary of my last trail.