George Washington Trail
Day 2: August 22nd, 1999 Washington D.C. — Cumberland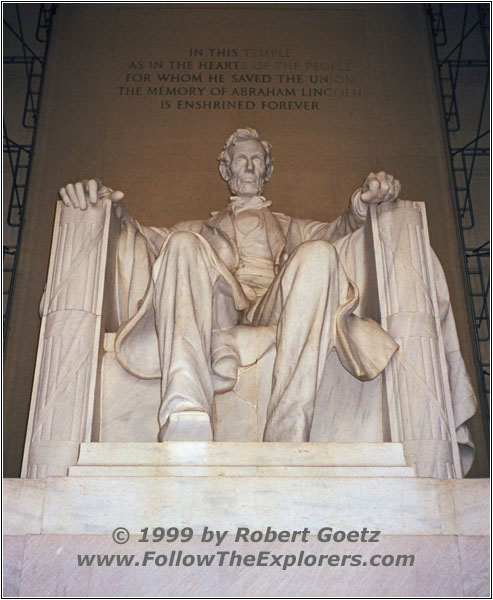 Lincoln Statue
The time shift gives me a hard time. But I have planned a long day, so getting up this early is not the worst today. Only the breakfast at 7 am on a Sunday is a bit difficult. But after a little bit of searching I find the Shoneys 47. I even got the chance for an "Early Bird Special".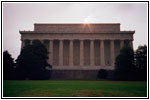 Lincoln Memorial
At a quarter to eight, I start my trail towards Washington D.C. But first of all I need a real Country Radio Station, which I find at FM99.9. I drive up I-95 then I-395 over the Potomac to the Lincoln Memorial. Because of the early time, I have no problems to find a decent parking spot. After a short visit of the Memorial I head along the Potomac to the Great Falls Tavern. A hiking trail follows the Chesapeake & Ohio Canal (C&O-Canal) in the National Park (fee $4).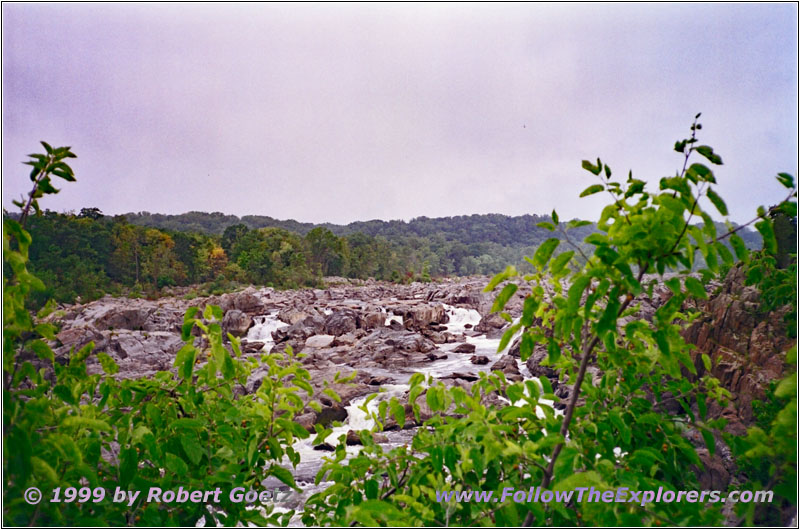 Great Falls Potomac
A small spur trail leads me to the falls of the Potomac, which were non navigable in the old times. Therefore the building of this canal was started in 1828, which leads from Washington D.C. to Cumberland.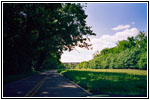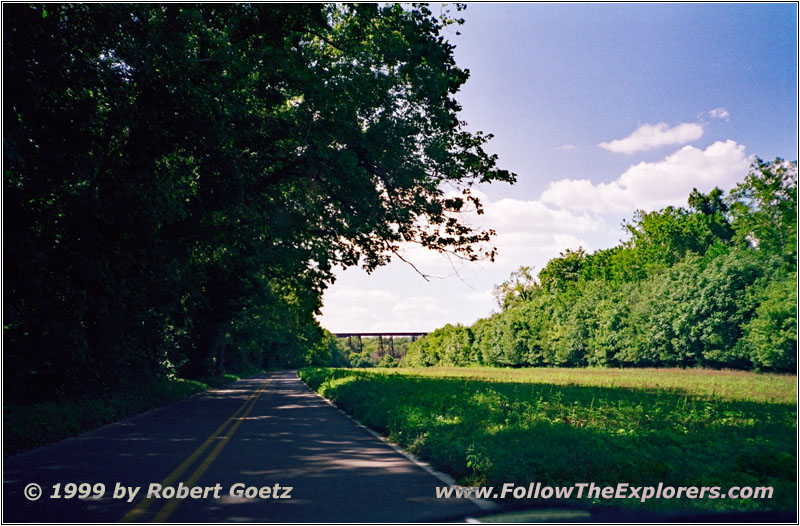 Backroad Maryland
After two hours of hiking I drive on along Highway 189 and 190 and then on small backroads to Highway 28. On Highway 464 and a couple of other small backroads I follow the bank of the Potomac to Highway 34. At Sharpsburg I turn into the next backroads.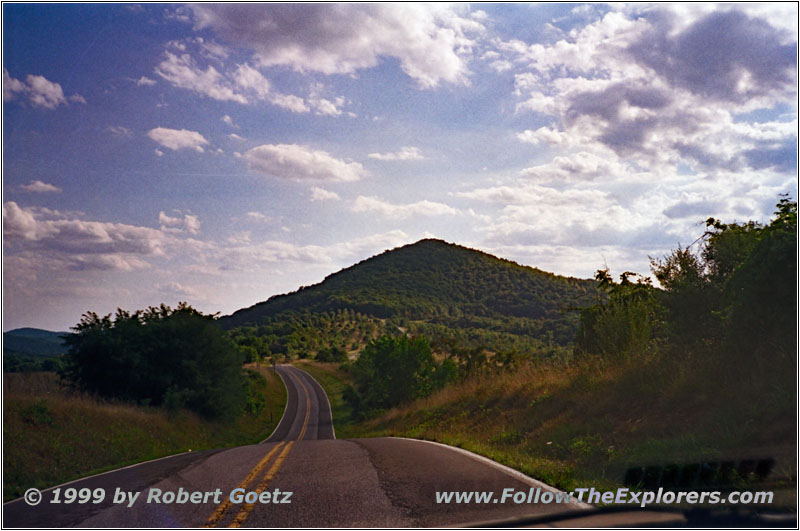 Highway 68
Then Highway 63 guides me to Williamsburg and from there via Highway 68 und 56 to Ft. Frederick. This fort played an important role in the French and Indian war in 1754—1763. Due to my late departure at the C&O park I am now too late for a visit. So I have to drive back on Highway 56 to Highway 40. Highway 144 offers me the next opportunity to leave the main roads behind. I am following the banks of the Potomac again on small backroads. But I am slowly running out of time. I calculated my tour with an average speed of 25 mph. But on the backroads I am often down to 10—15 mph. So I have to drive the last part of my todays journey on the Interstate to catch up some time. At Cumberland I leave the Interstate and follow Highway 40 to the south end of La Vale. There is the Super 8 Motel, where I plan to spend the night. At half past seven, I am checking in. I put my stuff in the room and start my search for a nice restaurant. I find the Chi Chi's, a mexican restaurant, which is organized as a chain all over the States. The dinner is big and exactly what I was searching for after this long day. After the dinner, I drive to Wal Mart and buy some drinking water for the next day.
Sights
Lincoln Memorial
Great Falls Tavern (Fee $4)
Ft. Frederick
General
Breakfast: Shoneys 47, Springfield
Dinner: Chi Chi's, La Vale
Motel: Super 8
Distance: 220 miles