Lewis & Clark Trail
Day 43: October 2nd, 1999 Seattle — Munich
Today is the last day of my journey. I skip breakfast because I want to be at the airport latest around 5am. Usually there should be a breakfast on board if a flight leaves at eight in the morning. I also had a real big dinner yesterday evening.
At five I return my car at the rental station. But noone is there at this time to receive my car. I park it in the designated return lane and drop the filled out paperwork in the rental station mailbox. Then I walk to the Check–in counter. I am already able to drop my luggage, but the train to the terminals does not run yet. They start at 6am. Not too bad, only 20 minutes to wait.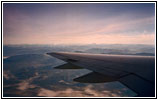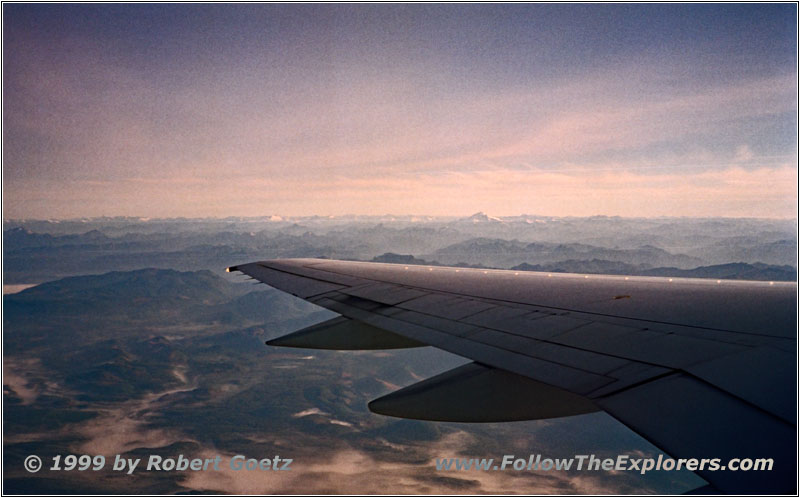 Flight Seattle to Washington, USA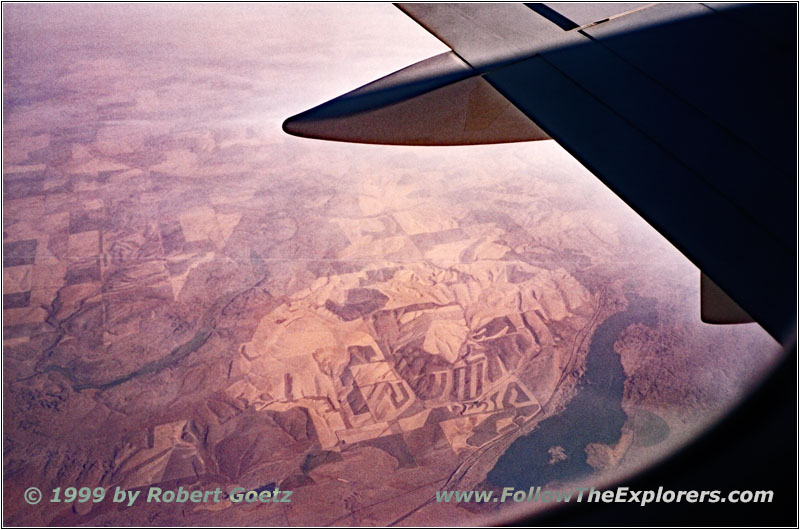 Flight Seattle to Washington, USA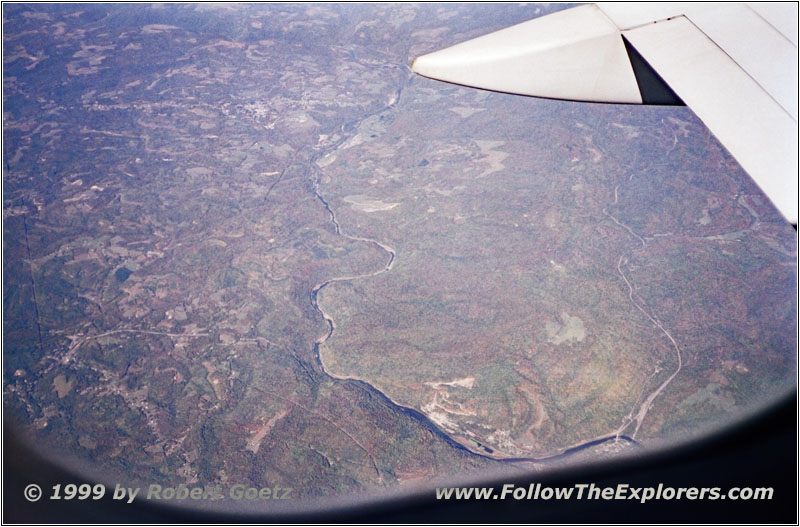 Flight Seattle to Washington, USA
Exactly on time my flight departs. I could watch a movie during the flight but this would cost extra. But I am more interested in watching the landscape from my window seat. I want to take a couple of pictures of the landscape which I have passed the last 6 weeks. And it's only a couple of hours with the plane.
When I reach my stopover in Washington D.C. I would like to take a rental car again and repeat the whole trip. But the announcement to board the plain to Munich takes me out of my dreams. Again on time around half past five the plain takes off to Munich. In the chair next to me is a Dutch man who works in the IT business. He is also traveling most of his time. When he arrives in Munich he does not know if he has to catch the next plain again. This remembers me of my current job. And my thoughts are too fast already back to work. Especially if I think about that I will start working on Monday and I will arrive on Sunday morning.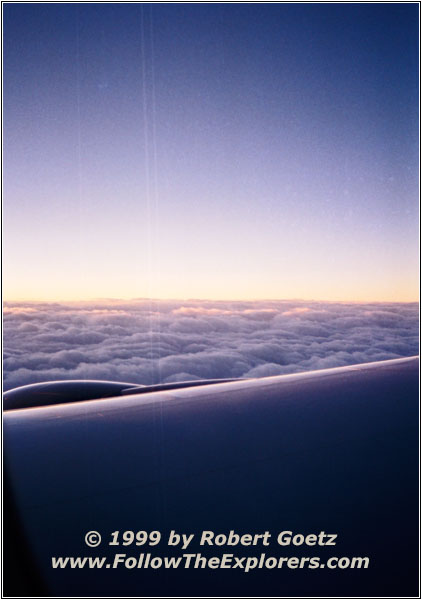 Flight Washington to Munich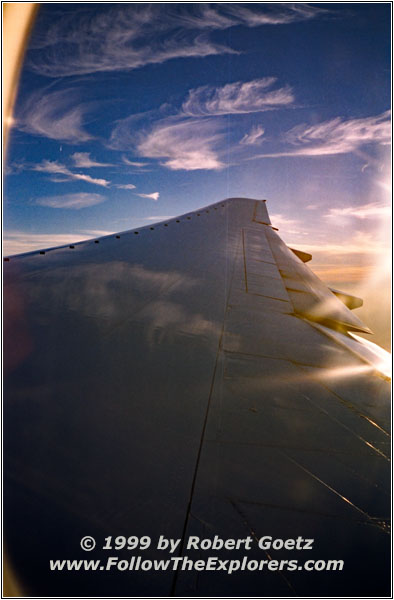 Flight Washington to Munich
First I watch the two mnovies they show. Then there is still some time to relax before they serve breakfast. Just past 8am the plain lands on time in Munich. Now this is eventually the end of my 6 weeks journey. A journey in the footsteps of the early explorers, the Corps of Discovery. A journey from Washington D.C. through the whole US to Seattle. Following some of the most well known rivers from their sources to the end. A journey which I will remember for the rest of my life. Totaling 8800 miles where at least 4–5 thousand miles have been on dirt roads. And when I pick my suitcase from the baggage claim I know, I have to fly to the US next year again. There is still the Lewis & Clark return journey missing which differs in Montana heavily.
What I do not yet know is how everything will develop in the future. Therefore please read on how the adventures develop next year with the Sullivan, Clinton and Broadhead Trail