George Rogers Clark Trail
Day 8: August 28th, 1999 Gallipolis — Cincinnati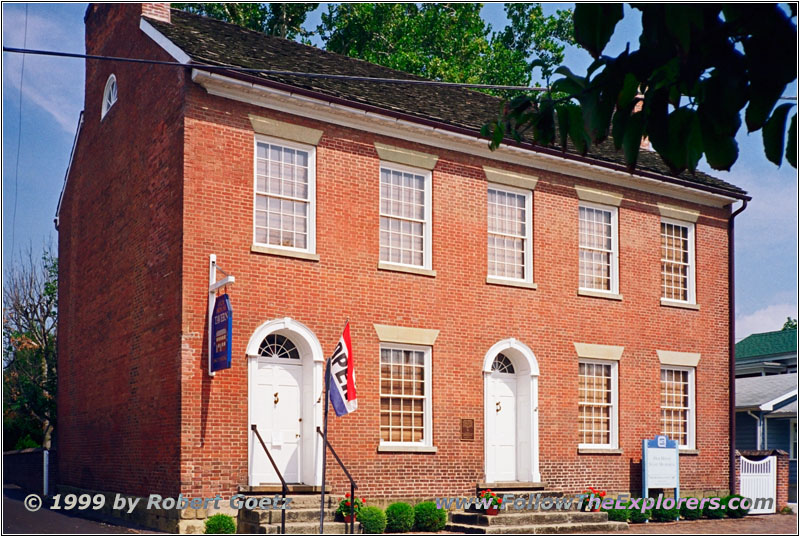 Our House Museum
After my breakfast at Bob Evans, I start my trail around 10. My first visit is the tavern "Our House" in Gallipolis. These taverns were typical at the frontier in the 19th century. One of the most popular people, who have stayed at this tavern, was General Lafayette. This day is still celebrated in Gallipolis.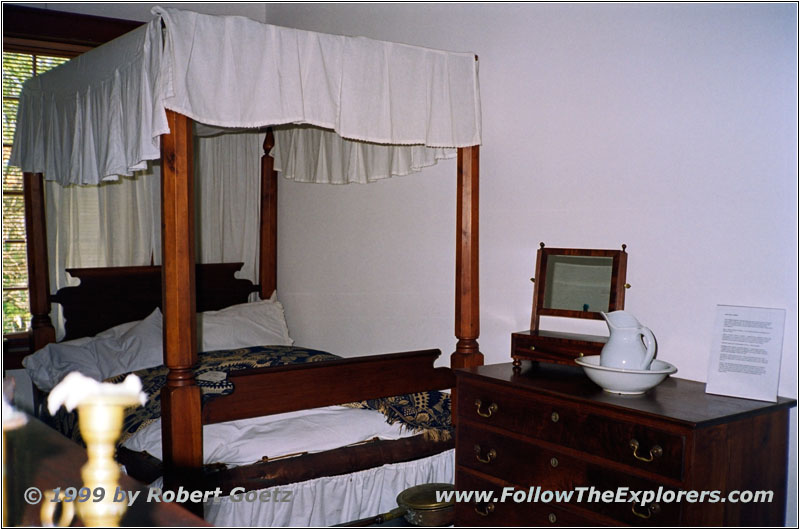 Our House Museum Bedroom
The tavern in Gallipolis was one of the better taverns. But nevertheless it was common that up to 4 people had to sleep in the same bed. And these beds had the sizes of small single beds! Beside the sleeping room there is also a day room, dinner room, ball room and a kitchen behind the house to see. Everything has been arranged with a lot of love for the little details.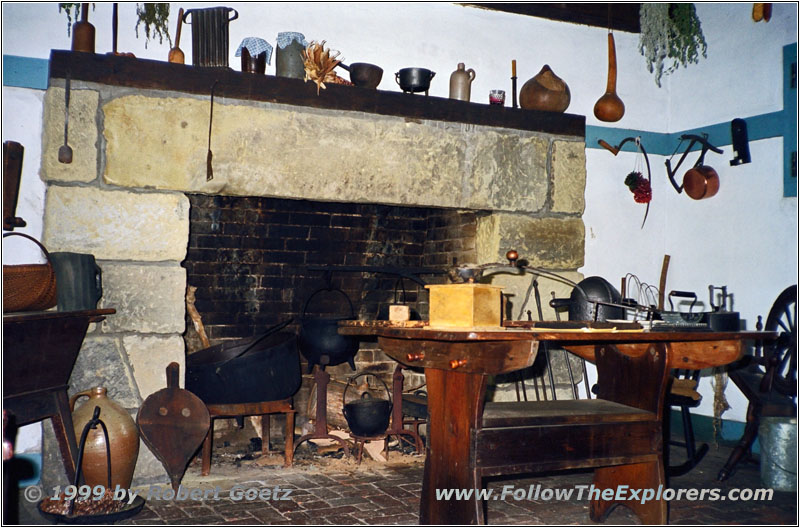 Our House Museum
Today I am again the only guest and I get an exclusive Tour once more. At the end of the Tour I learn how some of the sayings have been started in the US. The most popular word is propably "Tip". In the old days people didn't yell for the server. Instead they put a coin in the empty mug and made noise until the server came. The server then had to tip the mug to get the coin out and refilled it.
After the visit, I follow Highway 7 to Chesapeake. There I cross the Ohio and the border to West Virginia. Highway 60 follows now the short stretch to the border of Kentucky. The Highway number changes from 60 to 23 at the border and the new Highway brings me to the Portsmouth area.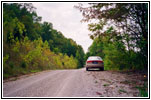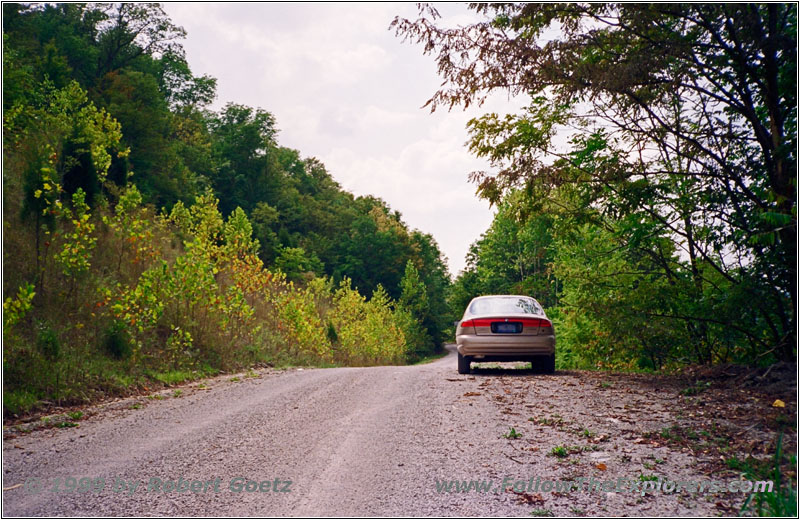 Concord Trinity Road, KY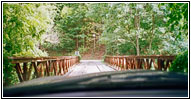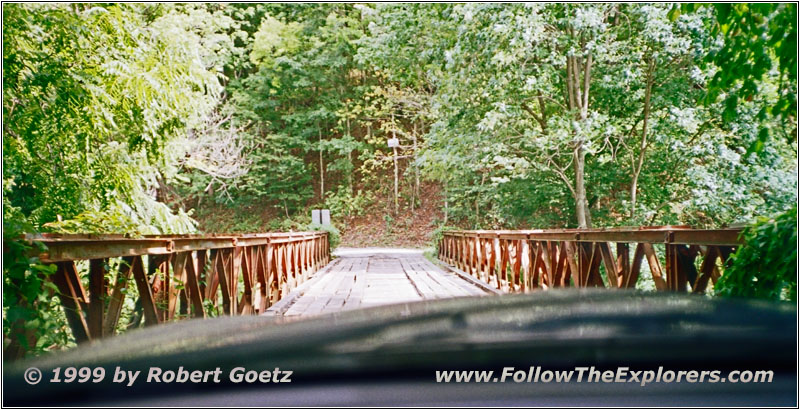 Trinity Station Fearisville Road, KY
Now I follow Highway 8 into the Trinity area. Suddenly there is a warning sign and the pavement ends. But it's only a few miles until I am back on paved roads. At Maysville I am back on Highway 8 again. The landscape is slowly changing. In Pennsylvania, I have seen a lot of wooded hills. Here I see a lot of plains with meadows and farmland. The land around the Ohio River is very furtile and perfect for farming.
At Brent I leave Highway 8 and follow Interstate 275 across the Ohio to Tobasco. My destination for today is the Motel 6. I also see a Bob Evans on my way to the Motel. Now I realise, that it must be a chain. As my dinner was pretty good yesterday at the Bob Evans in Gallipolis, I decide to have dinner here again at a Bob Evans.
Sights
Our House (Fee $3.00)
General
Breakfast: Bob Evans, Gallipolis
Dinner: Bob Evans, Tobasco
Motel: Motel 6, Tobasco
Distance: 246 miles