George Rogers Clark Trail
Day 10: August 30th, 1999 Jeffersonville — Evansville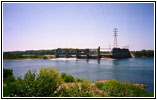 Falls of the Ohio
I start the day with a breakfast at Denny's. At a quarter past ten I drive to the "Great Falls of the Ohio". The park was founded in 1990 to protect the environment.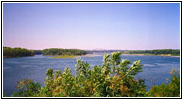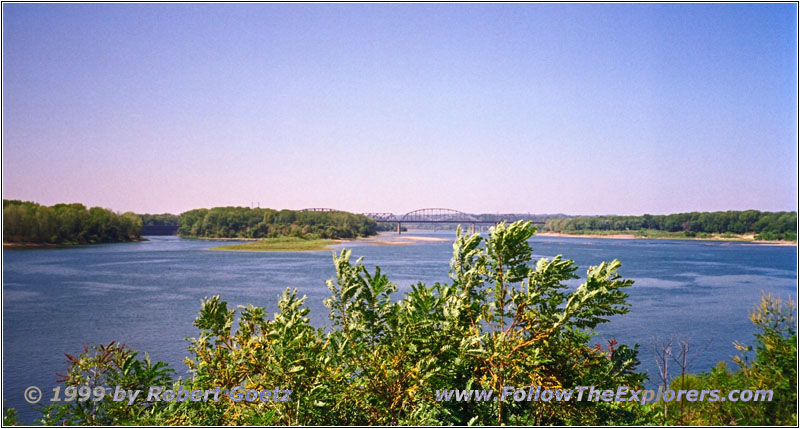 Falls of the Ohio State Park
My first destiantion is the Visitor Center. This area was once the bottom of an ocean. Today you can still find a lot of fossils in the park. Also a lot of expeditions to the West have started at this place. George Rogers Clark founded the first english speaking settlement here in 1778. Later he founded the city of Clarksville, where he lived until his death. His younger brother William Clark started here together with Meriwether Lewis to their legendary Lewis & Clark Trail in 1803.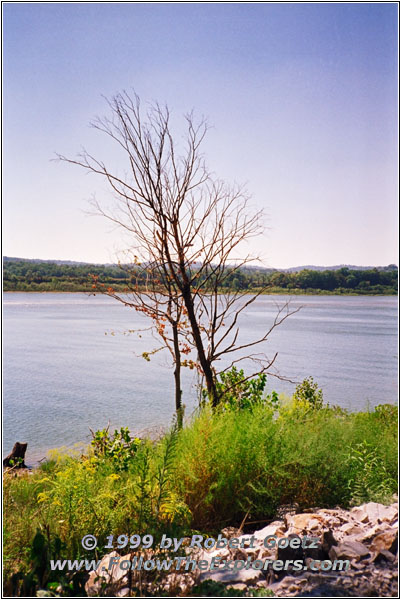 Ohio River, IN
Today is not much left of the water falls, because a big dam has raised the water level. The dam itself is build exactly on the rapids.
I follow a small road out of the park, where I have another nice view of the Ohio River. When I change the polar filter of my camera, a policeman waves and calls me to his car. He also likes to make movies and calls himself the "Memory Maker". But right now he is called by the office and he has to go.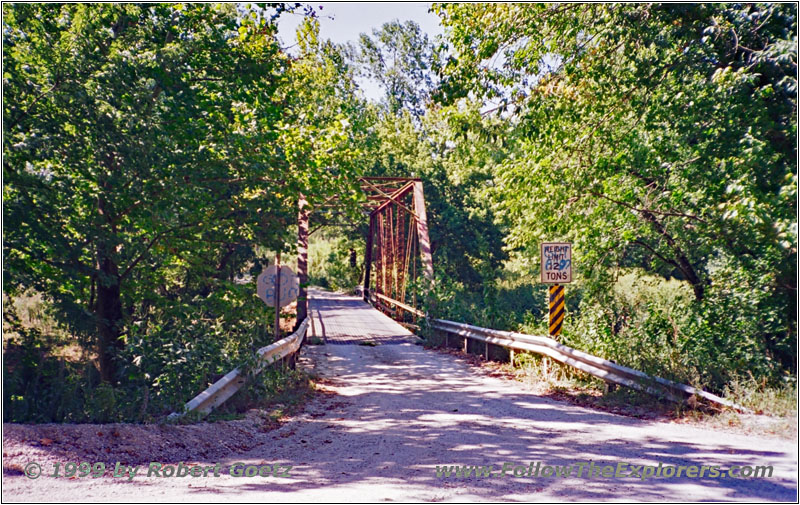 Backroad, IN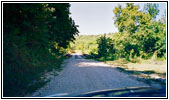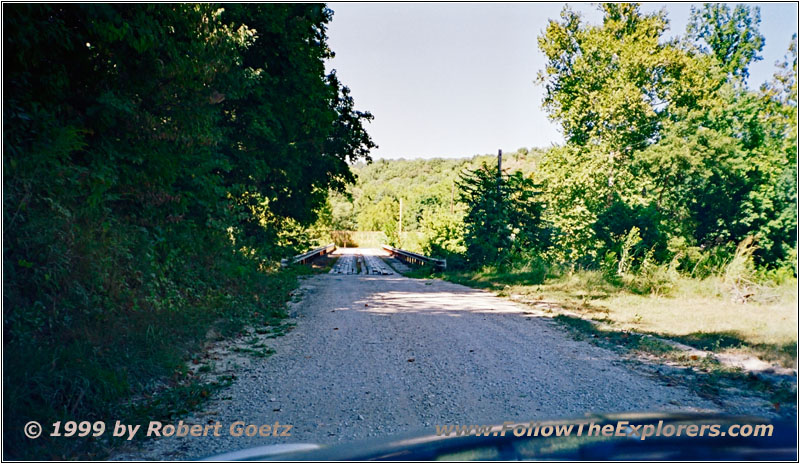 Backroad, IN
I drive on Highway 111 to New Boston. From there I follow some backroads, where I get another beautiful view of the Ohio. On the River Road I drive on to New Asterdam — at least this was my plan. But a broken bridge, which is now being build up again, forces me to drive back and find another way.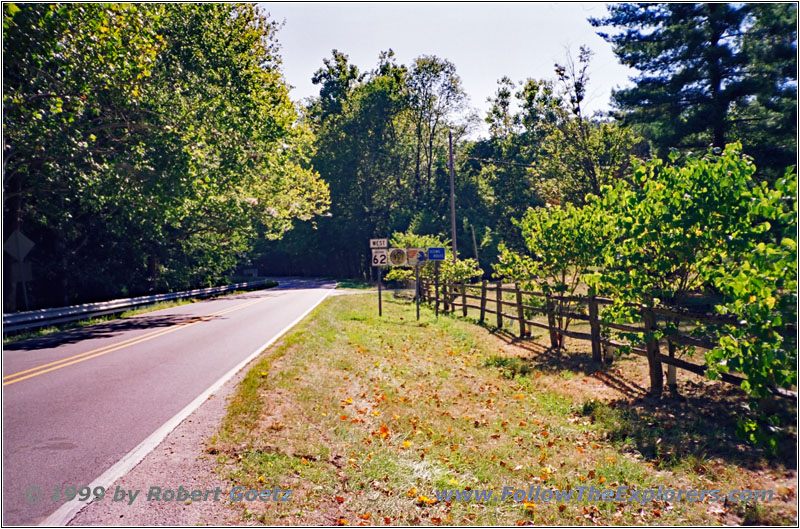 Highway 62, IN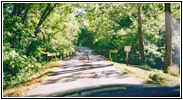 Backroad, IN
I cross some dry rivers, which cross the road, and some pretty adventerous wooden bridges up to Highway 62. Then I drive on to Leavenworth, where I enter the backroads again.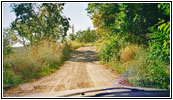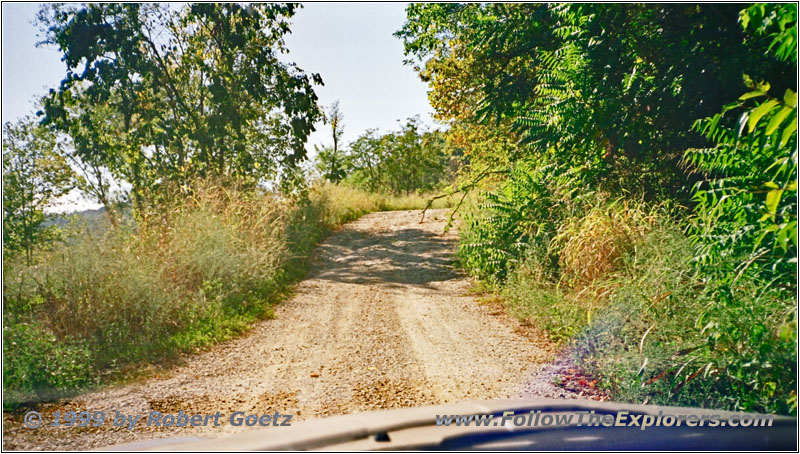 Backroad, IN
At Dexter I follow Highway 66. I cross the time zone for the first time at Troy. Soon I reach Rockport, where I am again on the backroads. There I see a buzzard, who flies away when he sees me coming. But the officer in the police car who came my way takes a little closer look.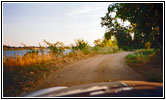 Ohio River, IN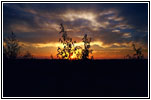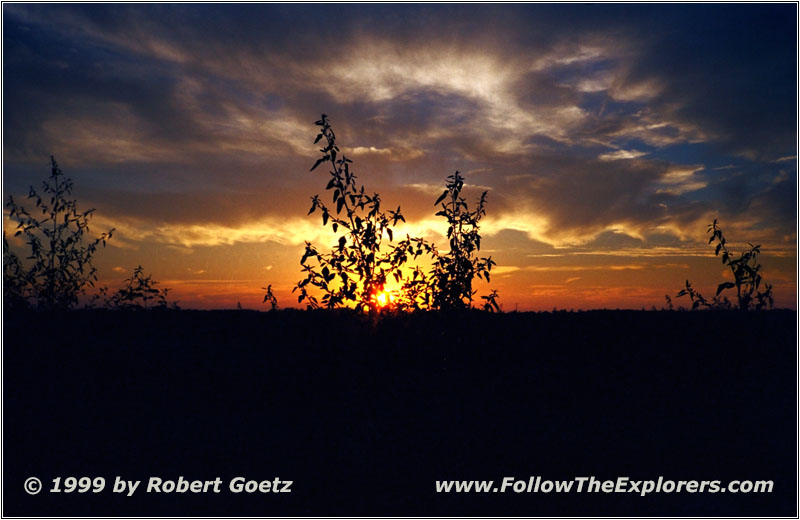 Sunset Ohio River, IN
Before I reach Highway 66 again, I have the chance to tape a beautiful sunset at the Ohio River. Then I drive on Highway 66 to Highway 662 and finally Interstate 164. At Evansville I enter Highway 41 north to reach my final destination for today, the Motel 6. At half past eight I am checking in. Because I am pretty tired, I just drive to the Denny's close to the Motel and have a salad.
Sights
Falls of the Ohio (Fee $2.00)
General
Breakfast: Denny's, Jeffersonville
Dinner: Denny's, Evansville
Motel: Motel 6, Evansville
Distance: 252 miles