Lewis and Clark Trail Back Home 1805 — 1806
Day 12: August 23rd, 2001 Whitehall — Missoula
Today is the last day on the Interstate before I reach the start of my trail. My breakfast recommendation is the gas station next door. There is the Lucky Lil's Casino which also serves good breakfast. I enter the room and see only one small free table. Lucky me!
The server is extremely busy. Therefore it is understandable that it takes a while for her to take my order. I have my standard bacon, eggs and white toast breakfast. Next is the stop at the gas station. It's only 150 miles to Missoula where I stay tonight.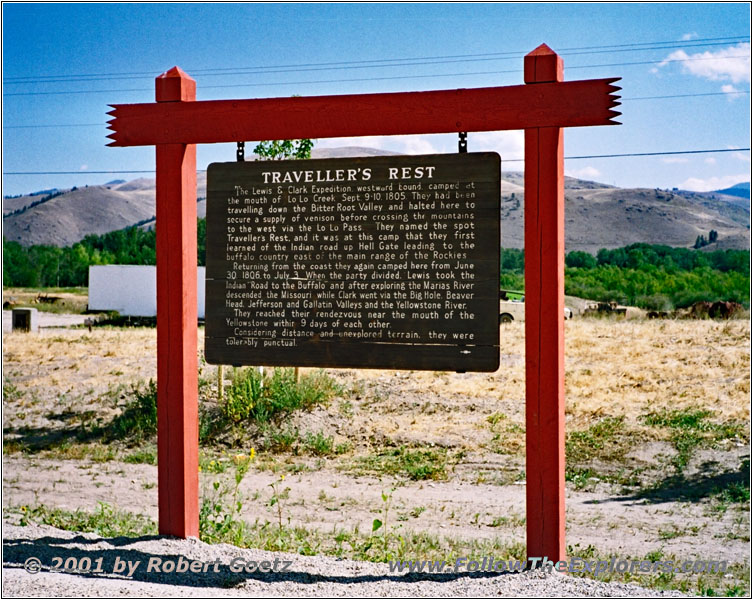 Marker Traveller's Rest, Lolo, MT
I arrive just past noon. Unfortunately I cannot yet check in at my Motel 6. But I am able to put a reservation on a room. I plan to drive up to the Ranger Station to check for road conditions. If there is still enough time left I want to follow the original route which Lewis & Clark took out of the Lochsa Valley. It is not possible to drive up all the way to the Lolo Motorway. That's why I have to return to Highway 12 and take a different route up to the motorway. Therefore this round trip would be a nice trip for this afternoon.
But first I drive to the Ranger Station. It is just past the Lolo Pass close to Highway 12. When I reach the pass I am really surprised abot what I see: At the spot where a visitor center was two years ago is now a huge construction zone. Looks like I will have no chance to get postcards here. So I drive on to the Ranger Station. They are not really busy there. A couple of workers are working on the roof. I am carefully asking if it is safe to enter the building. The guy at the ground says: "No Problem!"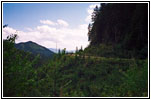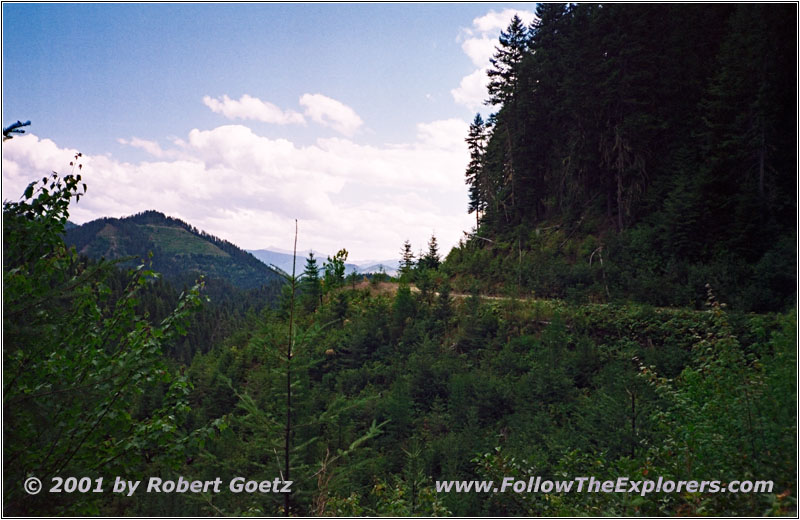 Forest Road FR5621, ID
The employee at the information area is currently busy with a phone call. I use the opportunity to look through the brochures which are laying around. There is no one else around. After he finishes the phone call I ask about the road conditions. First he is unsure what I mean (even when all web pages say you should inquire about road conditions). He just points out that I need a car with high ground clearance. When he takes a look at my car through the window he says: "Perfect!"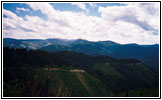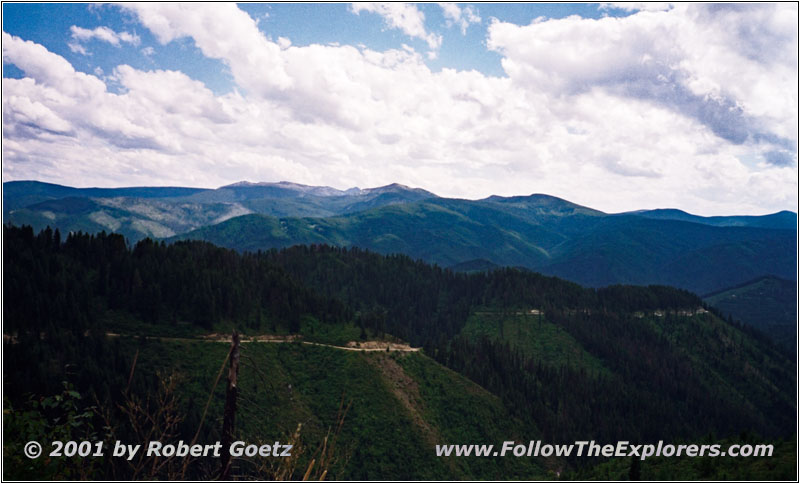 Forest Road FR5620, ID
Let's hope the best. I have a nice chat with the guy. He tells me that he had never been on the motorway yet. He lived and worked until last year in the Nine Mile District which is a bit up to the north. I promise to stop by on my way back. When I say goodbye he tells me that he is usually not in the office but in an office in the building. But I should just ask for Rex. He is a real nice guy. I will definitely stop by on my way back. Maybe there is a chance to stay in touch for longer.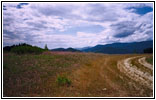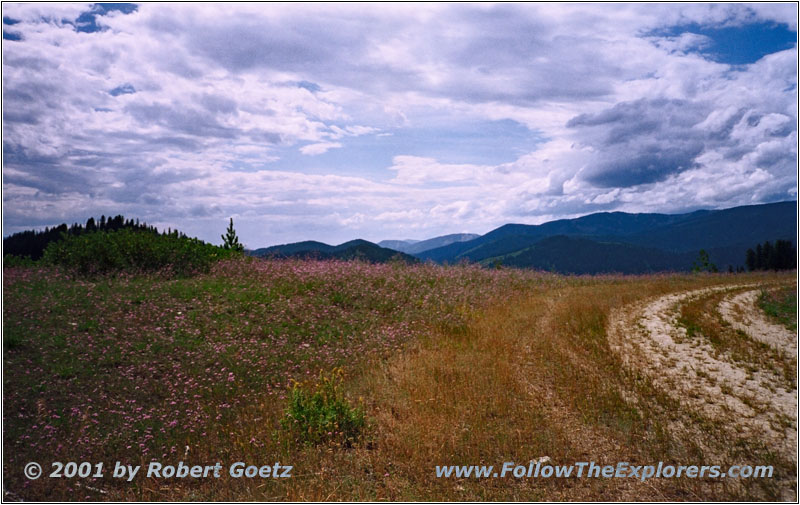 Forest Road FR5620, ID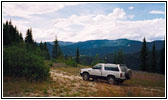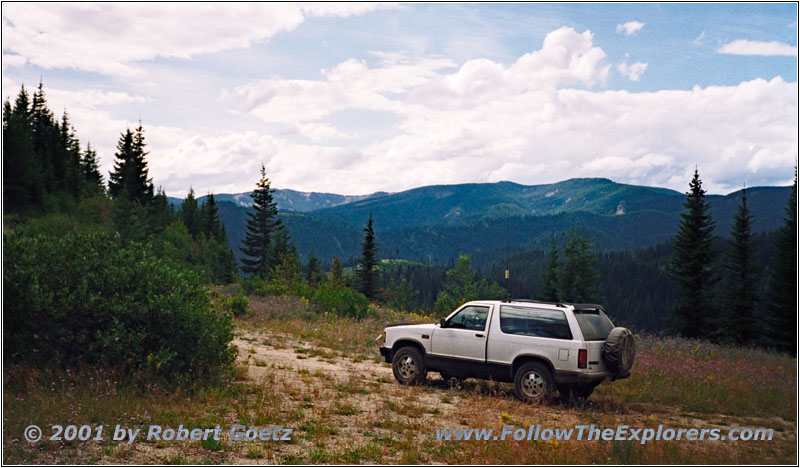 Forest Road FR5620, ID
But now it's time to start my Lewis & Clark Trail. The forest road starts just past Wendover Campground. This is the original route the expedition took in the harsh winter. The beginning is pretty level. But soon the steep incline starts. If you would have followed this path 200 years ago then there would have not even been a hiking path. Only thick forest and bushes. When I take a look at this landscape it is a miracle to me how they were able to proceed there with horses.
When I finally leave the thick forest I have great views over the Bitterroot mountain range. As usual I am not following the big forest road but the smaller ones. When looking at the high grass in the middle of the road it is obvious that there are not many people on this road.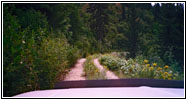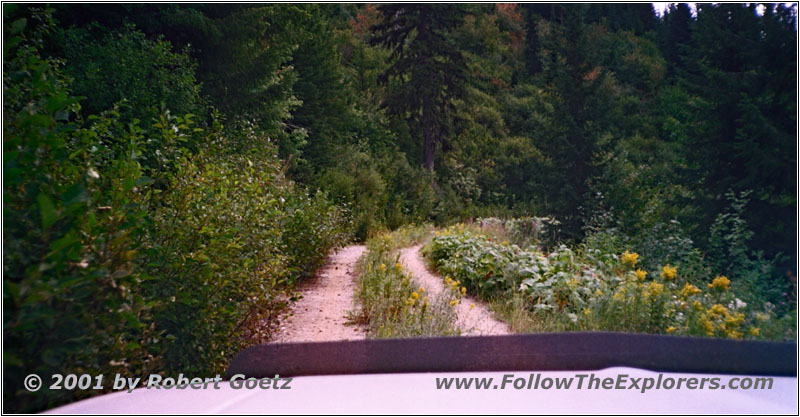 Forest Road FR5620, ID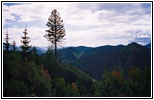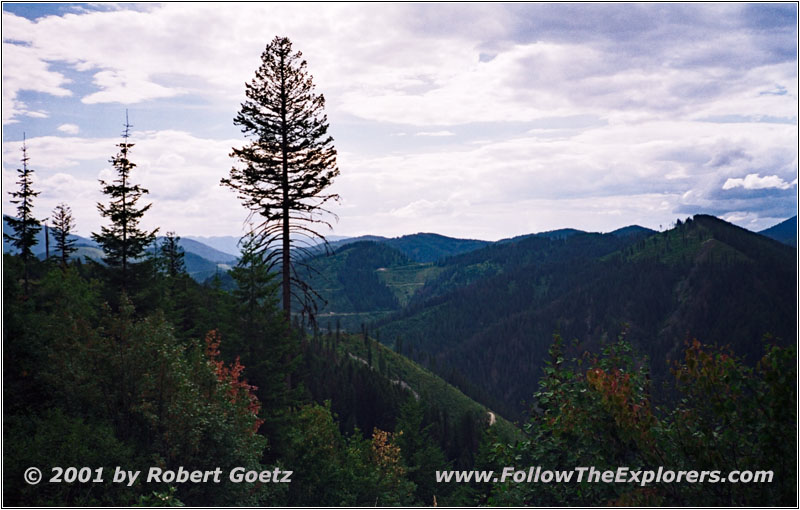 Forest Road FR5620, ID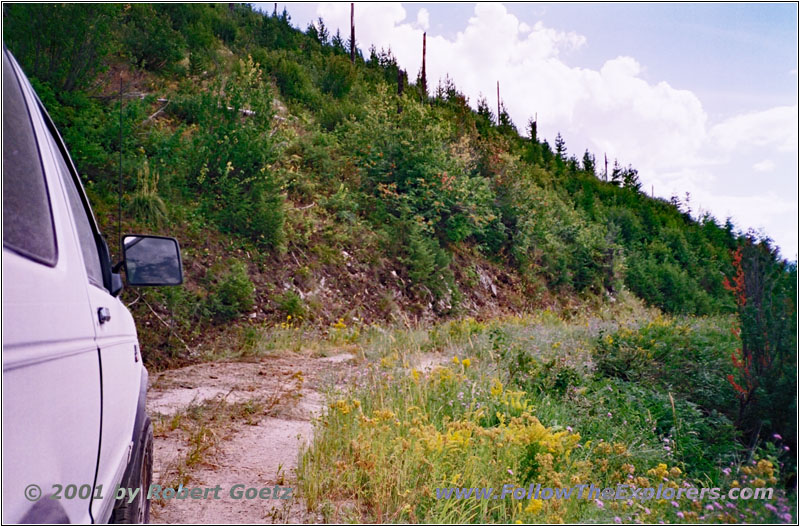 Forest Road FR5620, ID
I also met a couple of forest workers on my way up with whom I had a nice chat. But on this road no one else is around — just awesome nature.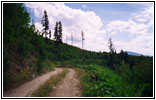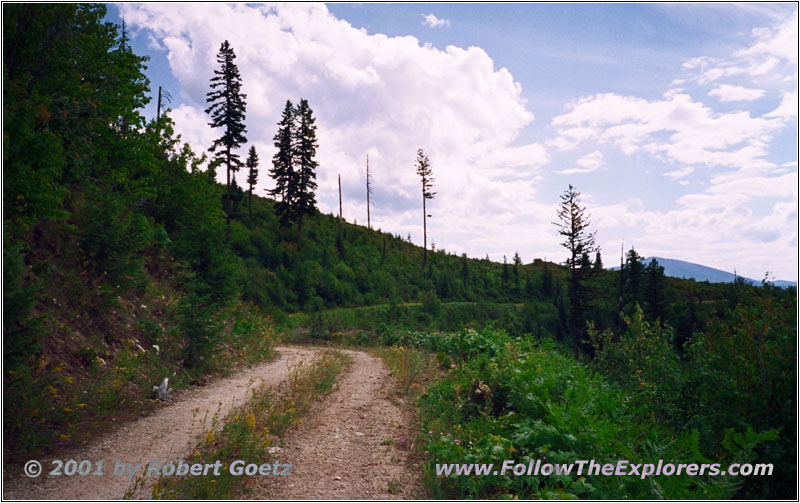 Forest Road FR5620, ID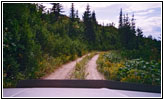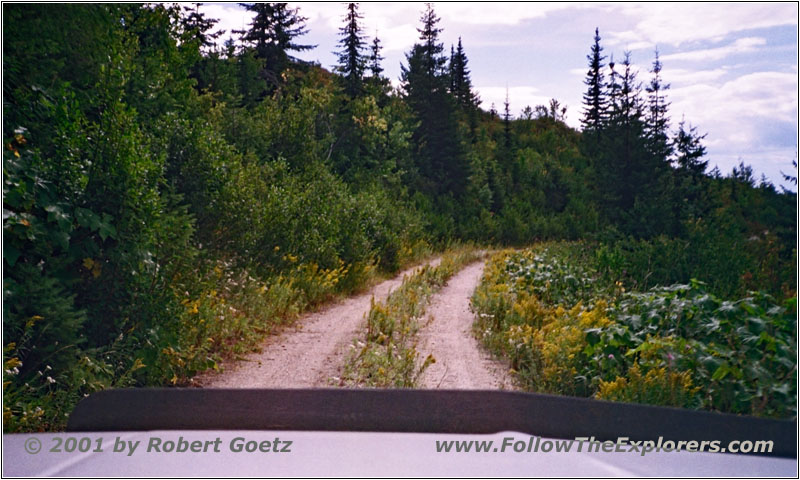 Forest Road FR5620, ID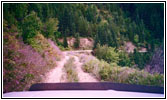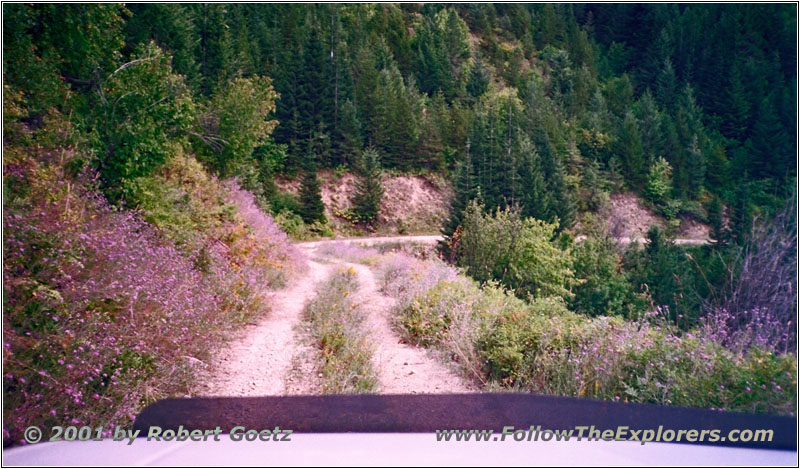 Forest Road FR5620, ID
Also on my way back to Highway 12 no one else is on the road. Only back on Highway 12 things are getting more busy. It is already 5pm and I am very happy to have a reservation for my motel.
I arrive at the Motel 6 at half past six. There is no issue with my reservation and I am able to check in. I put all my stuff in the room. Then I drive over to Wal Mart. I still need coffee, bread, jelly and some other minor stuff. It is also good to have some fruits. On my way out I see a mixed salad which I also take with me. I am really excited about my trip. I finish my shopping tour around eight.
My next destination is the Outback Steakhouse. This will be my last steak for the next couple of days. Therefore I will really enjoy this dinner. Unfortunately there is no booth available. But there is still room left in the lounge. These are small tables for two with bar stools. But it's okay for me. My server (I think here name is Katie) is really great. She is extremely busy but she handle things with such a big ease! I often have to ask for a second coke. But she brings me another coke without asking for it. If you should be here for dinner you have to check for this server!
I leave the restaurant around half past nine absolutely full. I drive back to my motel and take a look at the weather forecast. Then I go to bed. I am really excited what will happen the next couple of days. At least the weather is nice for the next days and that is the most important thing…
General
Breakfast: Lucky Lil's Casino, Whitehall
Dinner: Outback Steakhouse, Missoula
Motel: Motel 6, Missoula
Distance: 403 miles