Lewis and Clark Trail Back Home 1805 — 1806
Day 11: August 22nd, 2001 Rapid City — Whitehall
My destination for today is Whitehall in Montana. This will be my longest drive with a total of approx. 570 miles. But first I need my big breakfast. I am ready to go just past eight. My impression is that it has not really cooled down during the night. I take a look at my temperature gauge and I am right. We have already 70 degrees outside!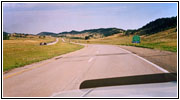 Exit 37, I–90, SD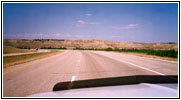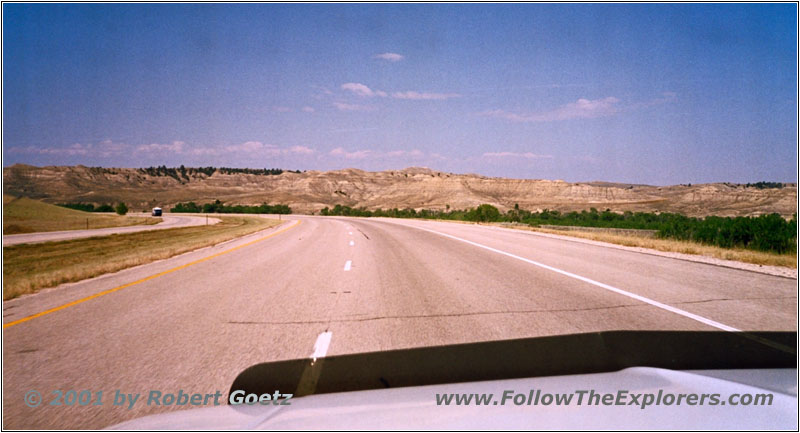 I–90, WY
First I travel another 60 miles to the state line of Wyoming. Another 200 miles further I reach Montana. This is the state, where I plan to stay the next several weeks. From the state line it's another 310 miles to my final destination Whitehall. Also today the temperature rises above 100 degrees, even when I am going above 5000ft! But I still resist to turn on the air conditioning. I am still healthy and I want to avoid to catch a cold now.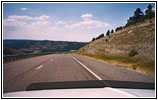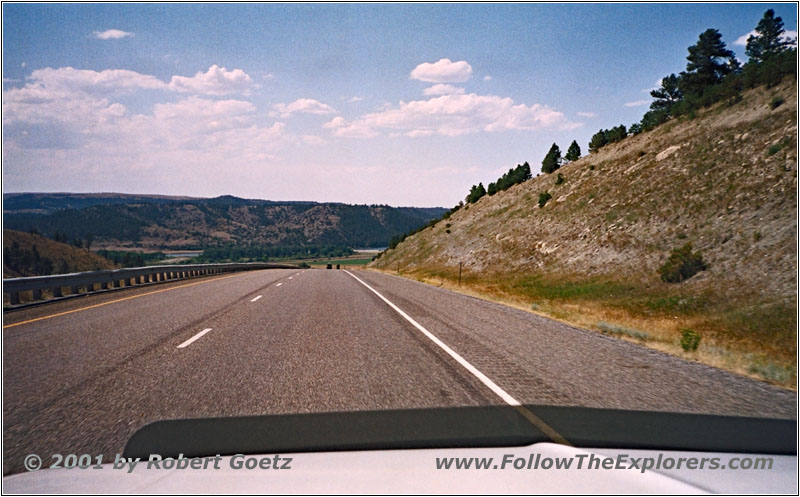 Yellowstone River, I–90, WY
On my way to Whitehall I already get a glimpse of my return trail. On my way back I will follow William Clark in 1806 who followed the Yellowstone valley. But I will travel on backroads and smaller highways then.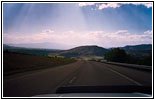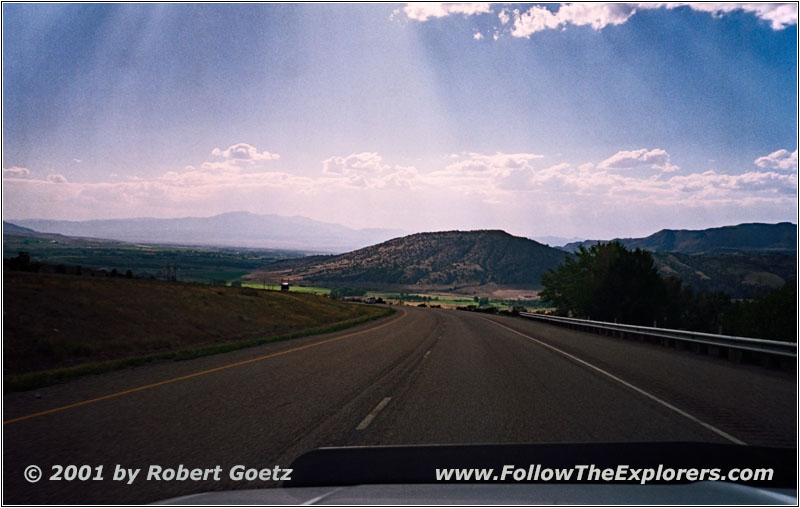 I–90, WY
I arrive at the Super 8 around 6pm. They recommend the "Land of Magic" as perfect steakhouse in the city. The restaurant is downtown and resides in a typical American building. The restaurant has a very nice interior and you can see that it is a bit upper level, unfortunately also the price…
But Montana does not charge additional taxes, therefore it is not this bad. And the dinner is really excellent. I have a nice chat with the owner of the restaurant. She also is familiar with the Lewis & Clark Trail and from time to time people stop by who follow this trail. But not as many as I was afraid to here of because of the oncoming bicentennial. I return to my motel around 8pm. Tomorrow is the last leg of my journey to the starting point.
General
Breakfast: Family Restaurant, Rapid City
Dinner: Land of Magic, Whitehall
Motel: Super 8, Whitehall
Distance: 574 miles