Zebulon Montgomery Pike Trail to Red River, Arkansas Journey 1806 — 1807
Day 8: August 22nd, 2004 Pittsburgh — Terre Haute
Because of all these installation issues, I can only start to load my truck today. Therefore my car wash must be skipped completely. Then I drive over to the gas station and also fill up my spare gas cans. Finally I adjust my tire pressures, before I am able to hit the road around a quarter to eleven.
First I take I–79 south to Washington.
There I turn onto I–70 to Wheeling.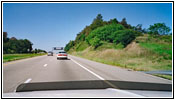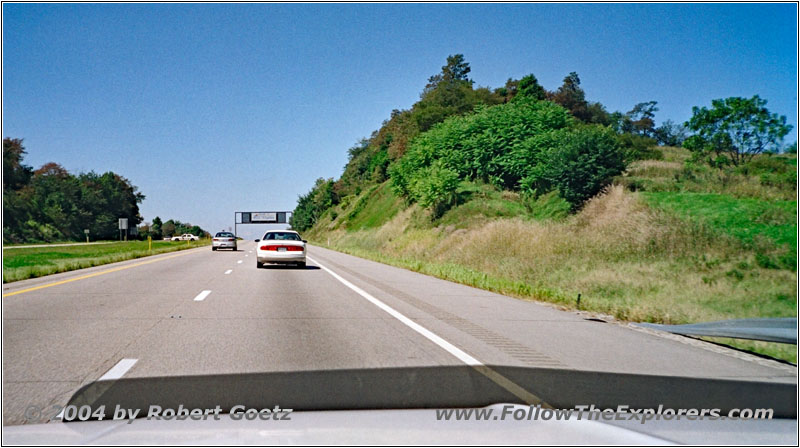 I–70, State Line PA and WV
Thereby I cross the state line to West Virginia. This time I don't take the bypassing Interstate but the Interstate through the city.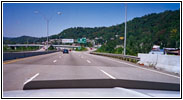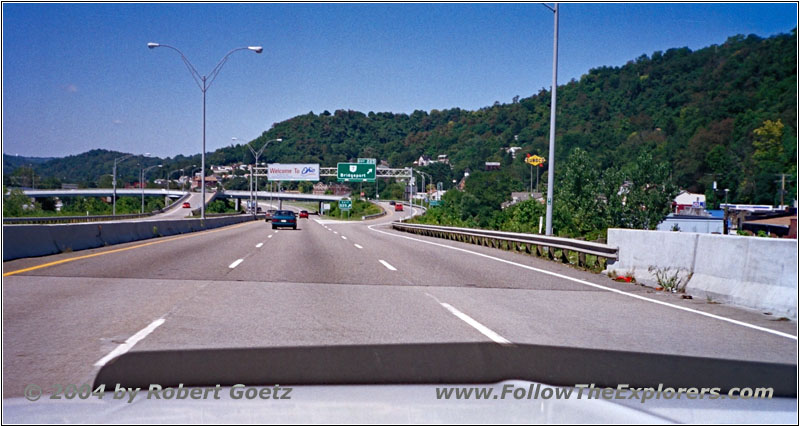 I–70, Wheeling, State Line WV and OH
After passing the tunnel I reach Ohio.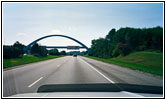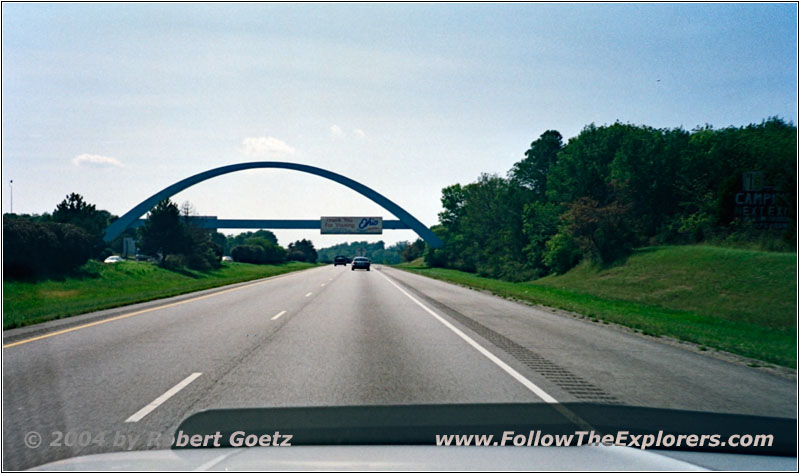 I–70, State Line OH and IN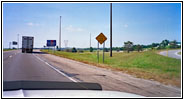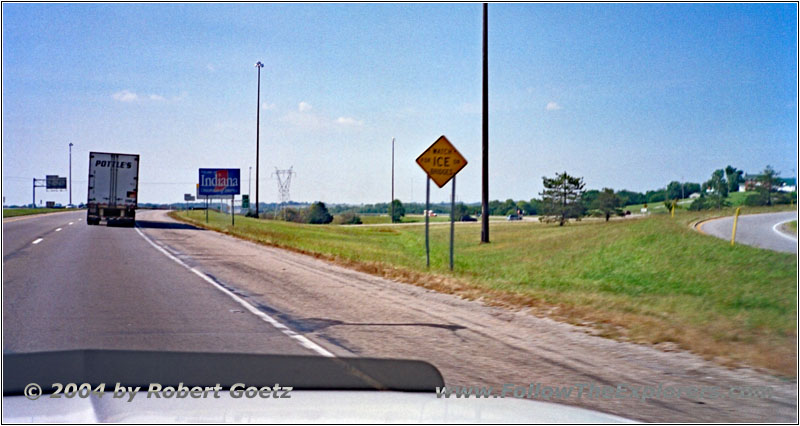 I–70, State Line OH and IN
I cross the whole state of Ohio on I–70 until I reach Indiana. The weather is great with temperatures above 75 degrees. But it seems like me speedometer is really showing the speed too high. Either the gear box or the driven gear is wrong. Anyways, I have to think about a way on how to exchange these parts again on the road.
Just 50 miles before I reach Terre Haute, my destination of today, I hear a warning over my CB radio: Both lanes on the interstate are closed due to a big accident with a truck and a couple of other vehicles. They also provide a bypass route via CB. When I reach the desired exit I see most of the cars are continuing on the interstate, while most of the trucks leave the interstate here. I also join this convoy and probably save me an hour by doing so. When we reach the interstate again, there are only sporadic cars showing up from behind. Maybe there are only some cars able to pass the accident.
Thanks to bypassing this accident I am able to check in around half past six local time. To my surprise I am already in the next time zone, while my map shows the official time zone change further to the west. I am still able to receive a room on first floor and then get my stuff out of my truck.
As usual on my first day on the road, I have again terrible headaches. I take a pill and lay down for half an hour on my bed. Then I feel better and drive over to the Outback Steakhouse. I first thought, that it is also in this commercial area like the motel. But I am wrong. I have to take Highway 41 a bit more to the south to reach the Outback Steakhouse.
There I order my usual Outback Special. But somehow my server misunderstood me and brings a Prime Rib. That's also not too bad and due to my still present headaches I don't want to start a discussion here. I pay and drive back to my motel. There I check this half of an hour of my video taping. Then I go to bed just before nine. When I arrived here it was pretty noisy. But in the meantime the noise is gone and I am able to sleep well.
General
Breakfast: Home
Dinner: Outback Steakhouse, Terre Haute
Motel: Motel 6, Terre Haute
Distance: 467 miles