Zebulon Montgomery Pike Trail to Red River, Arkansas Journey 1806 — 1807
Day 25: September 8th, 2004 Pueblo — Colorado Springs
Breakfast will be in the Cracker Barrel, which I have seen yesterday. Seems like the search for a Walk–Mart now pays back. Around half past eight I pay and drive over to the next gas station.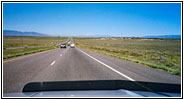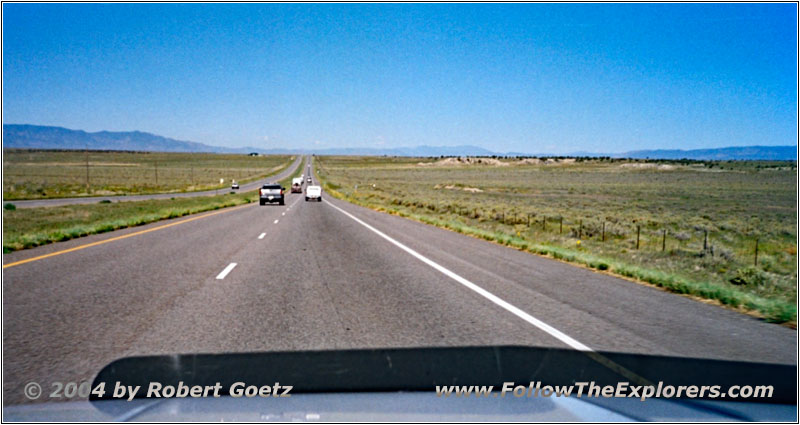 Highway 50, CO
Then I continue on Highway 50 in direction of the mountains. This highway is as big as an Interstate. Therefore I make good miles on this highway.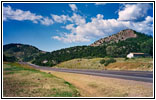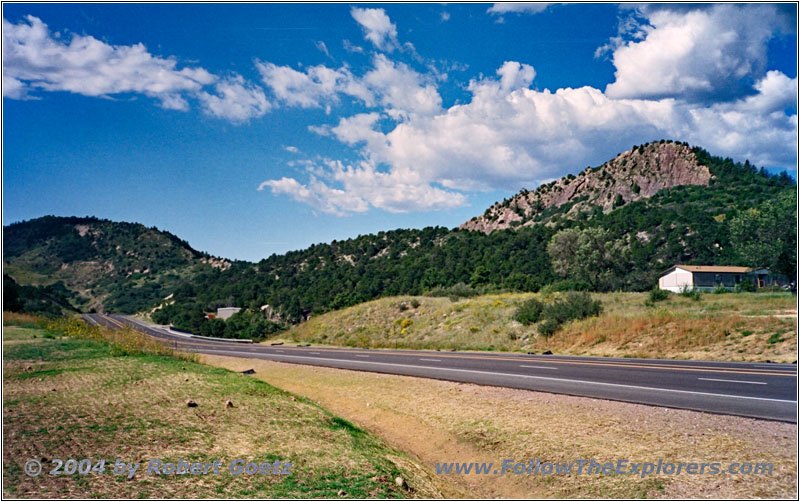 Highway 115, CO
At Penrose I turn onto Highway 115 North. Also this one is pretty busy, but most of the time only a two lanes road. I try to follow Pikes Trail on his way to the Cheyenne Mountains. But at this place, where he most likely left nowadays Highway 115, is once again private property. A few miles further north is another exit to Rock Creek Canyon Rd, which I am able to follow for a while. But again private property blocks me and I have to drive all the way back to Highway 115.
On this highway I reach Colorado Springs on a very scenic, but also way too fast, route. I arrive at the Motel 6 already at a quarter to ten. At the reception is a lady, which moved as kid from Frankfort to the US. As I am now too early for checking in, I can make at least a reservation for my room.
Then I try to reach FR369, which most likely also passed Pike, via the Old Stage Road. Because I have mapped out the Old Stage Road already for my trip to Cripple Creek, I can follow my GPS. I am able to navigate to my destination with only some minor detours.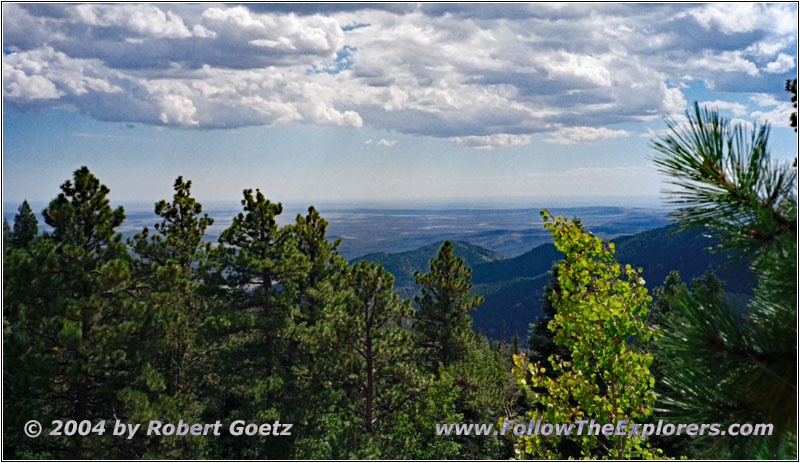 Cheyenne Mountains, CO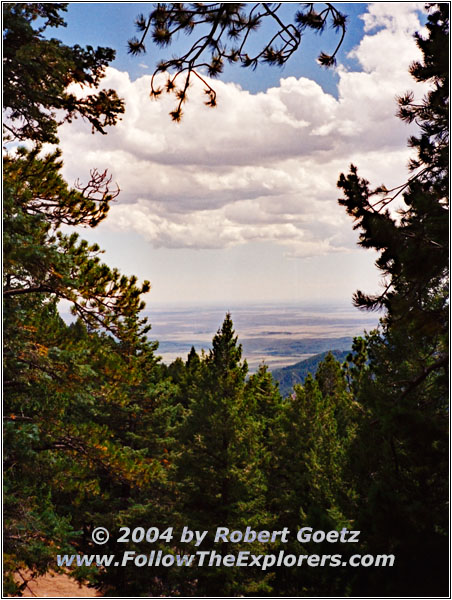 Cheyenne Mountains, CO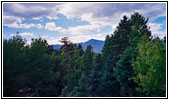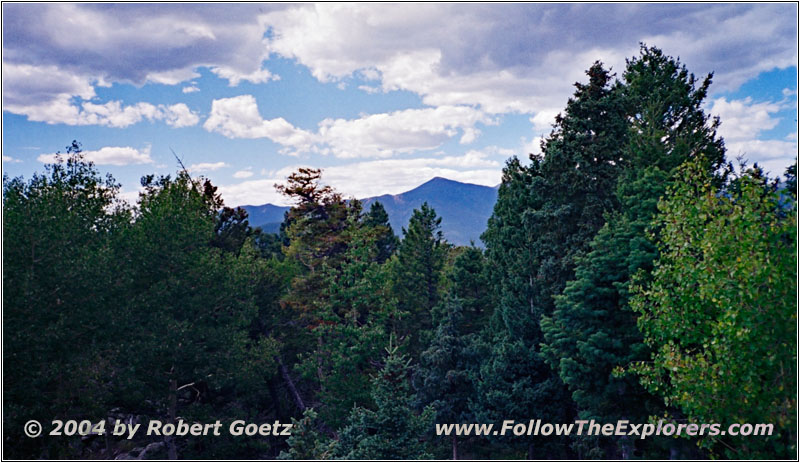 Cheyenne Mountains, CO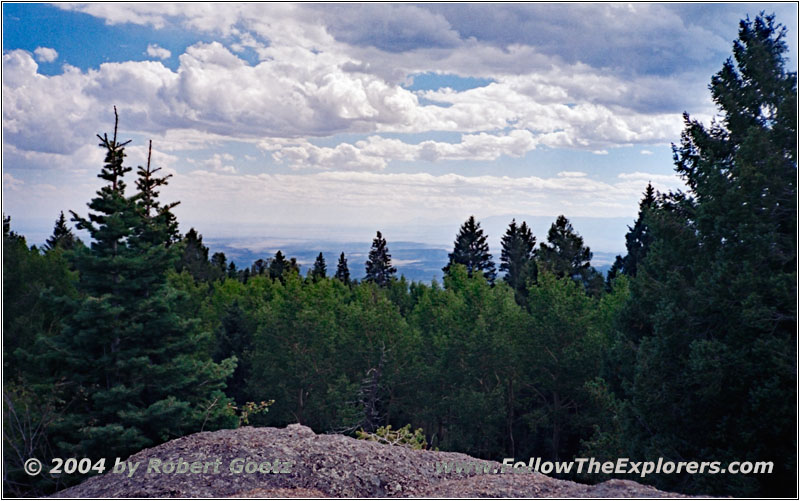 Cheyenne Mountains, CO
Unfortunately I am able to drive FR369 only half way. Then a gate blocks me. From there I must hike. This road takes me within two hours almost up to the radio towers. On my way up, I am able to get the best squirrel video shots ever. One almost looked like dancing Rap while giving alarm.
Just before I reach the towers, another sign forbids further trespassing. I only climb on a rock to get at least a little bit views of the area. But the high trees block my view to Pikes Peak. So I only have views of the valley below.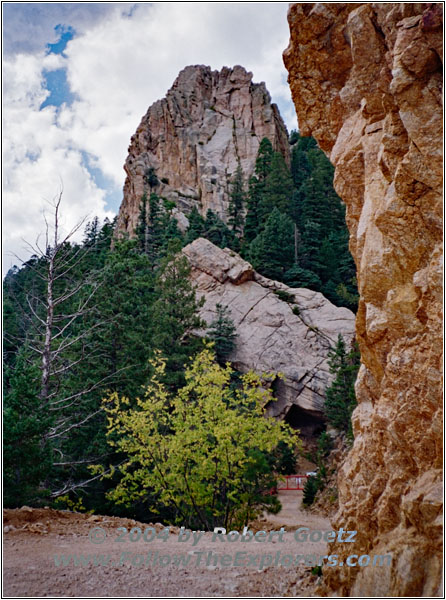 FR369, Cheyenne Mountains, CO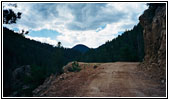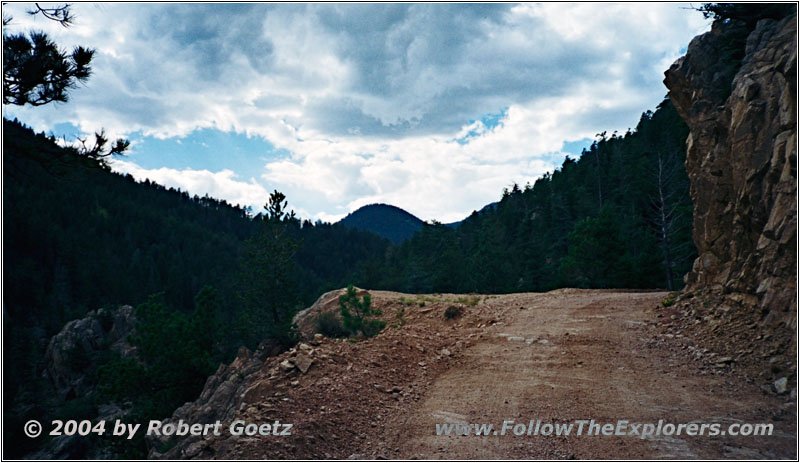 FR369, Cheyenne Mountains, CO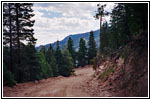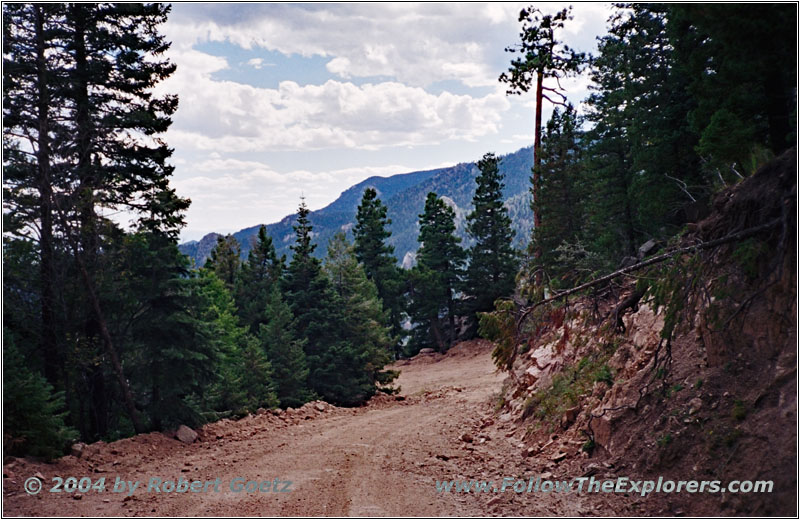 FR369, Cheyenne Mountains, CO
Then I start my long hike back. Because of the height, I already feel some dizziness. On my way back two cars approach me. That's probably the next shift for the radio towers.
Finally I am back at my car. There I first have one of my Gatorades, to fill up my fluid level. On my way up, I only had a small bottle of water with me.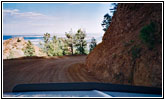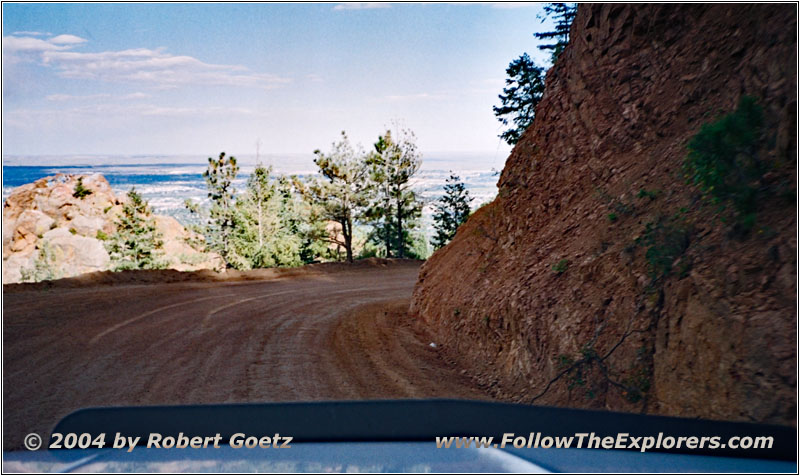 Old Stage Road, CO
After this refreshment I drive back to Old Stage Road. I follow this road now all the way down into the valley to Colorado Springs. There are great views from this gravel road into the valley. Only the road itself is pretty much traveled, because there are a lot of residents along the road. When I am almost down into the valley, pavement starts again together with nice houses and gardens.
Finally I am back at my motel again. Now I only have to pass over the reservation and receive my room key. The room is pretty much to the back and therefore (hopefully) more quiet. I put my stuff into the room and check my video taping of today. Then I check the phone book to see, if there is an Outback around. And indeed, in the north of town is an Outback Steakhouse, where I immediately drive over for dinner.
After a short waiting time, I receive my table and enjoy my 9 ounce Outback Special. Then I drive back and go to bed very early. All in all I want to drive up Pikes Peak tomorrow. There you should not be up too late, because usually in the afternoon the clouds roll in and you only have good views before noon…
Sights
Cheyenne Mountains
General
Breakfast: Cracker Barrel, Pueblo
Dinner: Outback Steakhouse, Colorado Springs
Motel: Motel 6, Colorado Springs
Distance: 124 miles