Zebulon Montgomery Pike Trail to Red River, Mexico Journey 1807
Day 13: October 10th, 2003 Santa Fé — Albuquerque
Not far from my motel is a Denny's, where I have breakfast. Then I drive to the next gas station and around 9am I am ready to roll. My first destination is the "Old La Bajada Trail".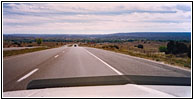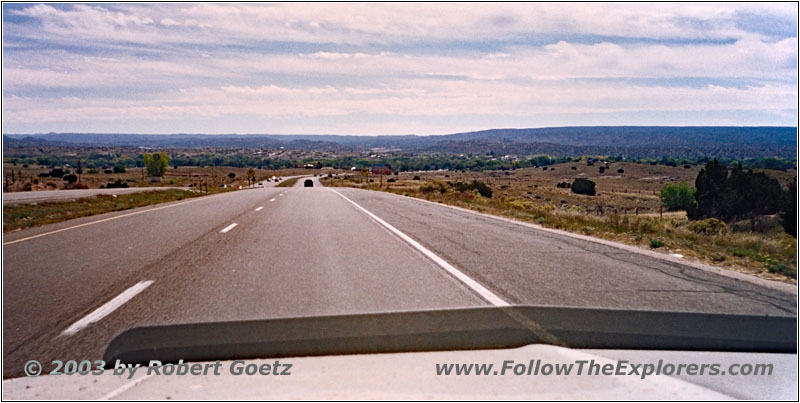 Highway 285, SantaFé, NM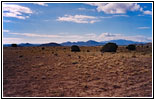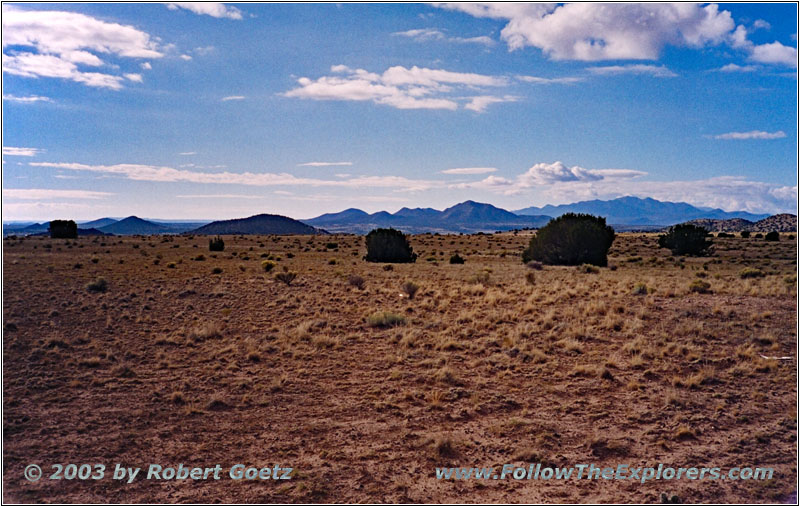 CR56, NM
First I follow Highway 284, then county road CR56. Once I take the wrong branch. But thanks to my GPS I realize very fast that I am getting of my course and turn around.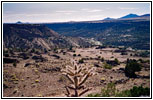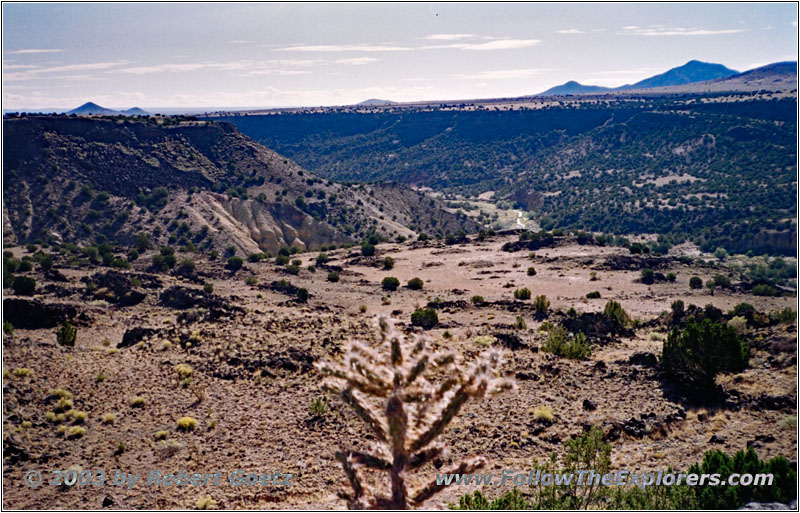 CR56, Rio Grande, NM
The Tsinat Ruins are along my way. But when I take the branch to the ruins, I realize, that there is a steep rockfall between me and the ruins. You can only reach them in the valley. At least I am able to take some nice shots from the Rio Grande valley. Then I turn around and drive back to CR56 to continue there.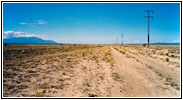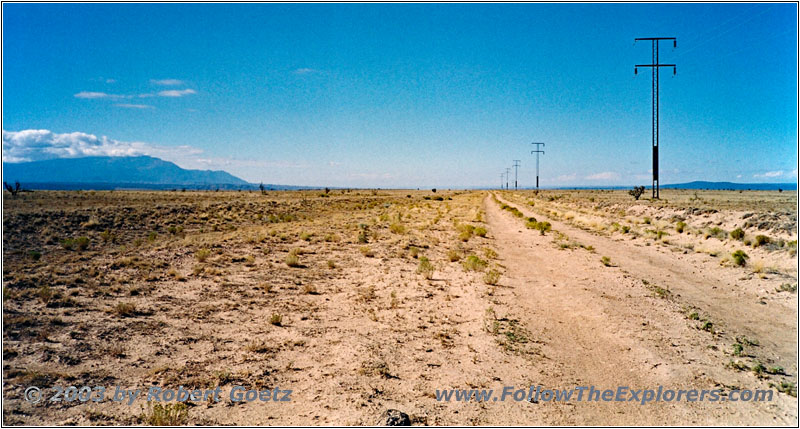 CR56, NM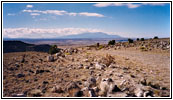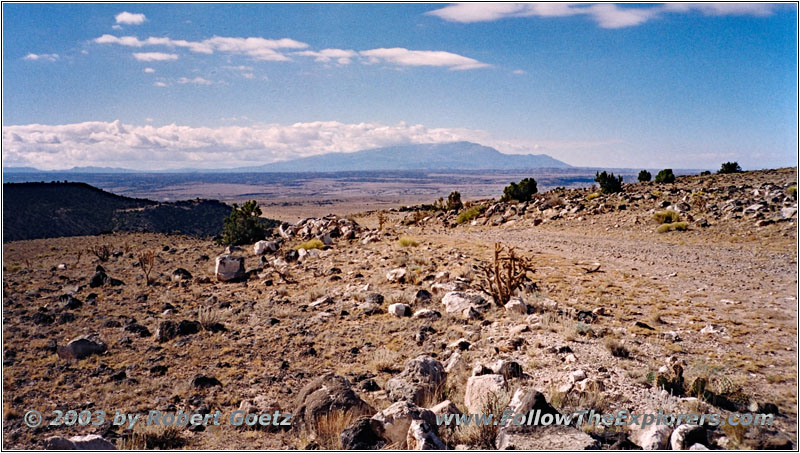 CR56, NM
Even when this backroad has a dedicated name, you cannot expect anything like a road. Sometimes you have to go less than 10mph, if you want to take care a little bit of your vehicle.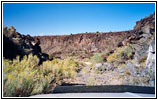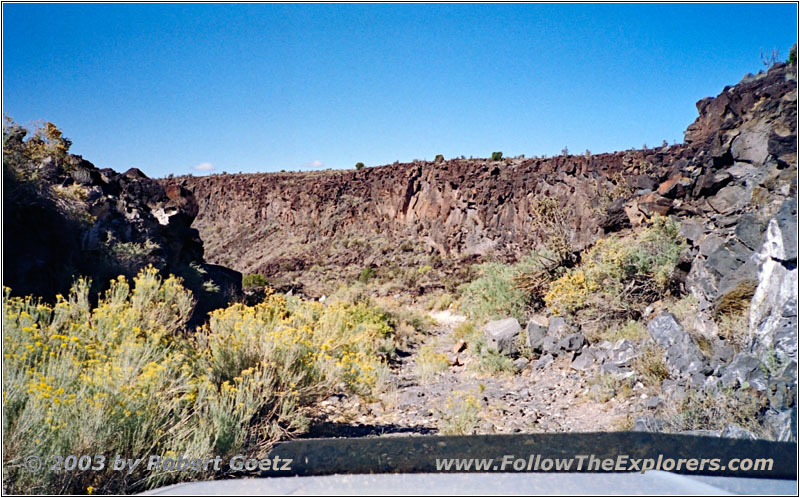 La Bajada Trail, NM
Eventually I reach the start of the "La Bajada Trail". In the past people traveled this trail before the Interstate was built at the other side of the Rio Grande. The trail takes you from the high plane down into the lower plain. The incline was so steep, that the people where only able to drive there with their old Ford T–Models in reverse gear!
Today this is now only a 4WD trail. There are even two trails, A more easy one running north and a more challenging one to the south, which is more the original one. As I assumed Pike also took this old trail, I also take the southern trail, without knowing, what I will get into there.
The start is pretty easy. But the closer you get to the rockfall, the more lava stones are growing out of the soil. This forces me to even go lower than 3mph. Suddenly I am in front of a very steep and rocky road downhill: The "Old La Bajada Trail"!
Now I start to have second thoughts, if I am able to make it with my vehicle. The descend is extremely steep, compared to what I haven driven so far. The rocks on this trail are sometimes so high, that I am sure I will hit them with my truck body. After a couple of minutes I decide, to give it a try anyways!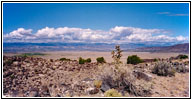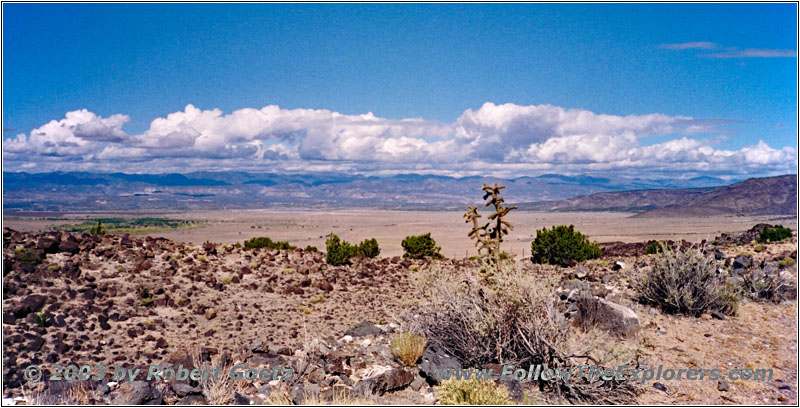 La Bajada Trail, NM
I put in 4 Low with lockers, then I start to slowly roll. Usually I never need breaks with such a low gear. But this trail is so steep, that I am on the breaks most of the time. Even then I slide from one rock to the next one. A couple of times I hear a crashing sound, when I hit the rocks with my rear end. Later I realize that it was my license plate and the gas tank cover, which has hit the rocks.
Half way down of this extreme steep part of the trail lays a very big rock. I have no chance to get around it. So I have no other choice than to get out of my truck and roll it out of my way. After I rolled the rock to the side, I see, that I have cut my hands without even noticing it. It's amazing how sharp these rocks are! Let's hope the best for my tires.
I continue until the descend gets more level and the rocks are getting less. Then I get out of my truck and inspect the tires. And it happened: On the rear left tire I miss a whole part on the side. Lucky me the cut went not completely through and I don't loose air. But I have to take care to get some rubber on it. Otherwise I will have a whole in my tire when I hit a rock for the next time…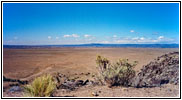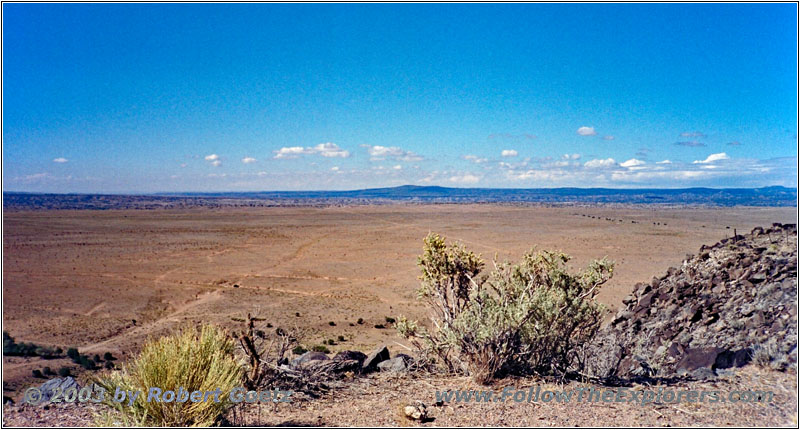 La Bajada Trail, NM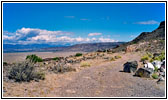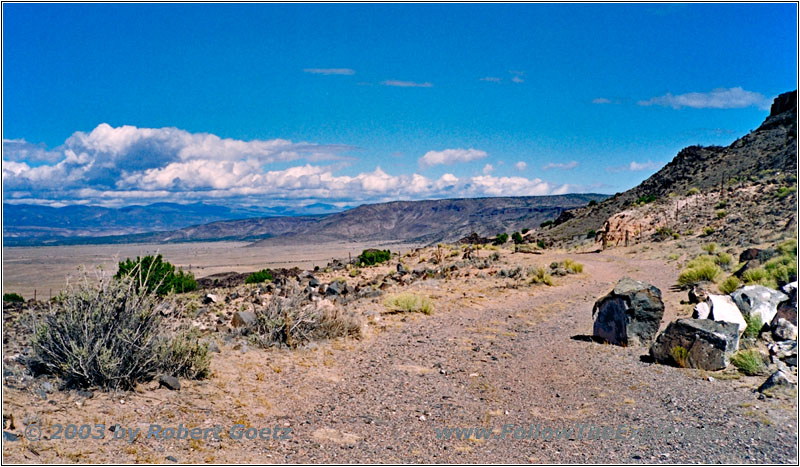 La Bajada Trail, NM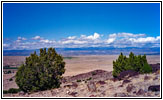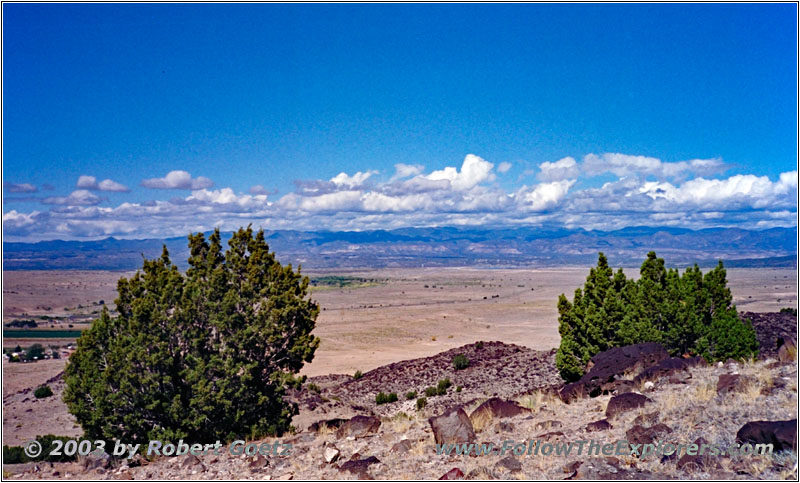 La Bajada Trail, NM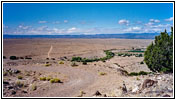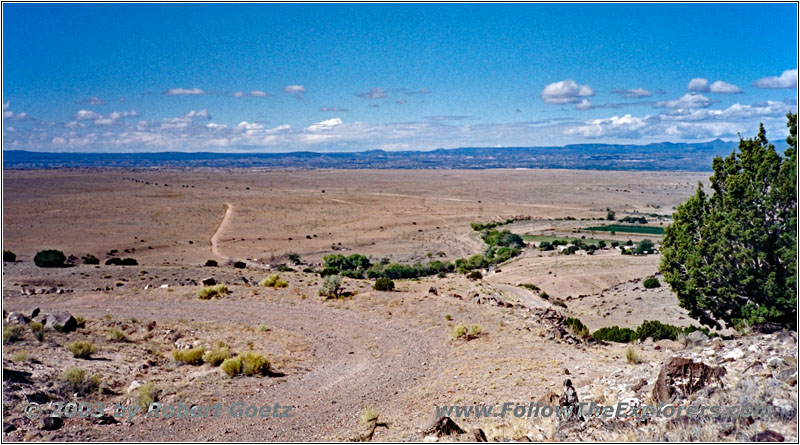 La Bajada Trail, NM
The last stretch down into the valley is really easy. The descend is still a bit challenging and I would still consider the road as "rough". But it is nothing compared to the upper part! The first 100 feet in height were the worst. As compensation you are rewarded with awesome views. You overlook a giant plain with the mountains starting in the far distance.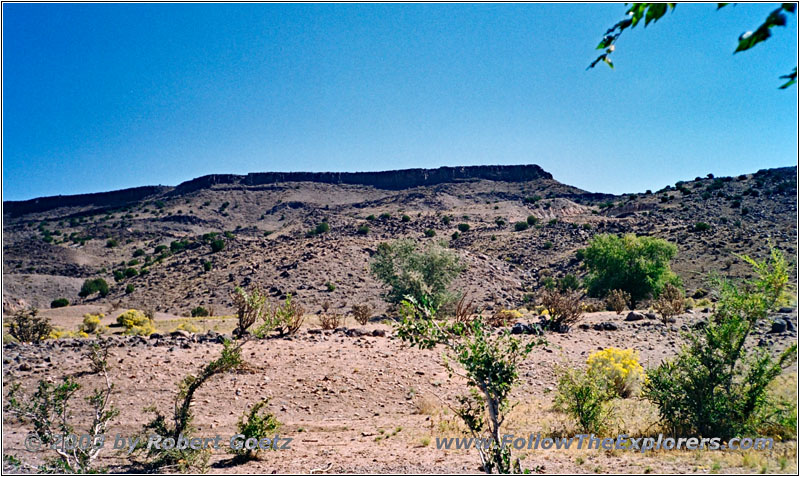 La Bajada Trail, NM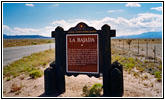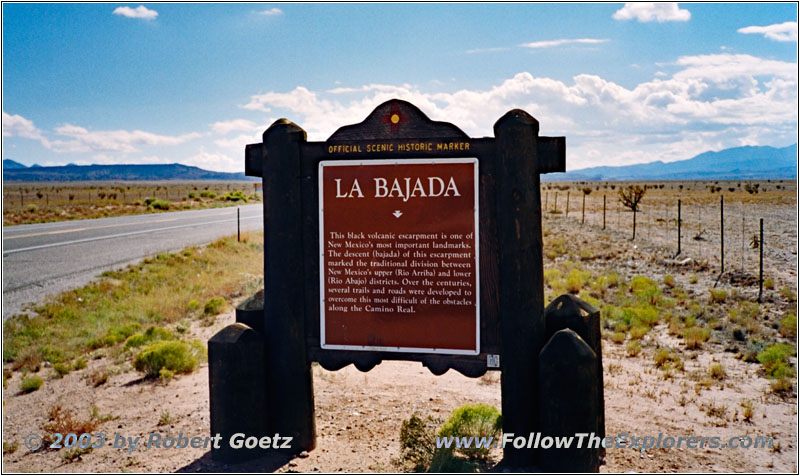 La Bajada Trail, NM
When I reach the valley, I first check my tires. But everything looks fine so far. Also my other tires have received some cuts, but beside my left rear tire everything is fine.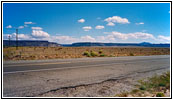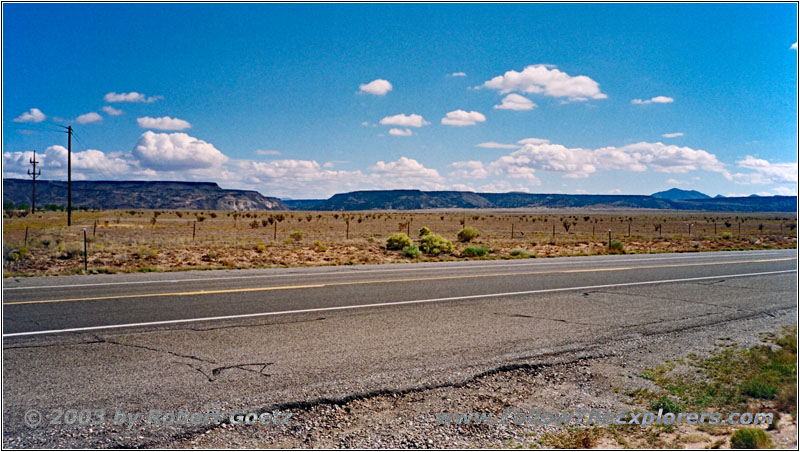 Highway 16, NM

Highway 16, NM
I plan to drive to Santa Domingo on backroads, where Pike spent the night on March 5th. But a fence blocks once again my way. So I have to take Highway 16 to the Rio Grande. From there I take Highway 22 to the turn off to Santa Domingo Pueblo.
I have read, that it is possible to visit some pueblos and I want to give it a try here. But I cannot find something which looks like a guided tour. And suddenly I am in the middle of the pueblo area, where a warning sign says, it is not allowed to video tape or take pictures here.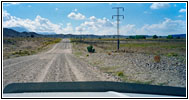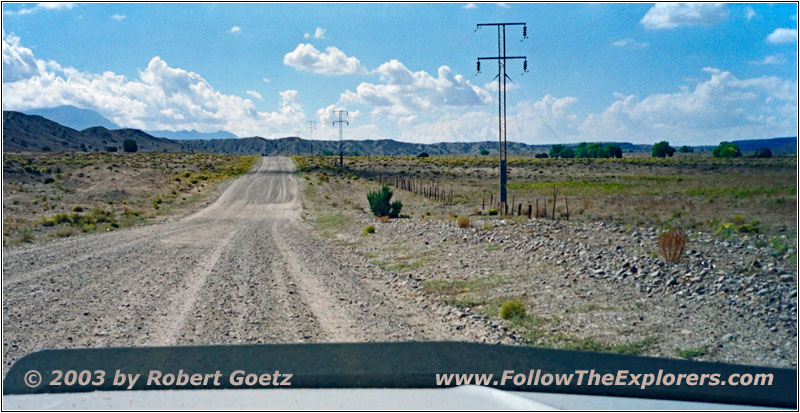 BIA84, NM
So I turn around and follow the Rio Grande river banks on BIA84 to San Felipo Pueblo. Also there is nothing to see which looks like a guided tour. I continue and eventually reach Highway 313.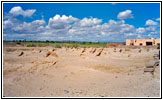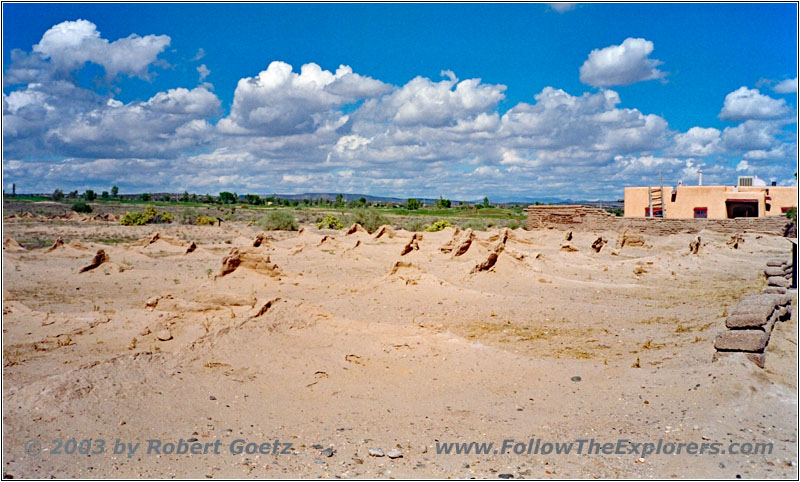 Coronado State Monument, NM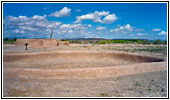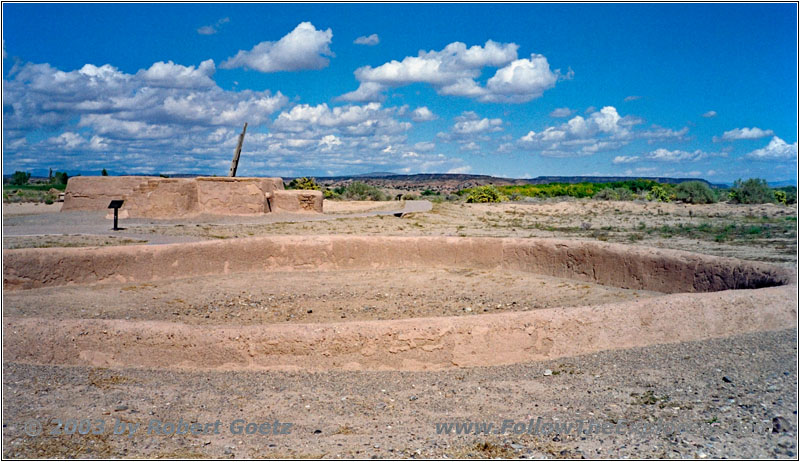 Coronado State Monument, NM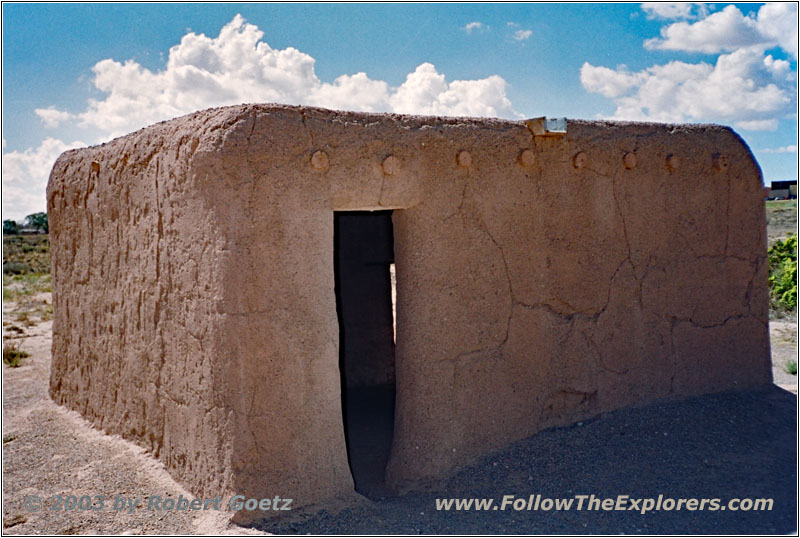 Coronado State Monument, NM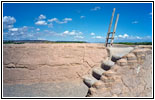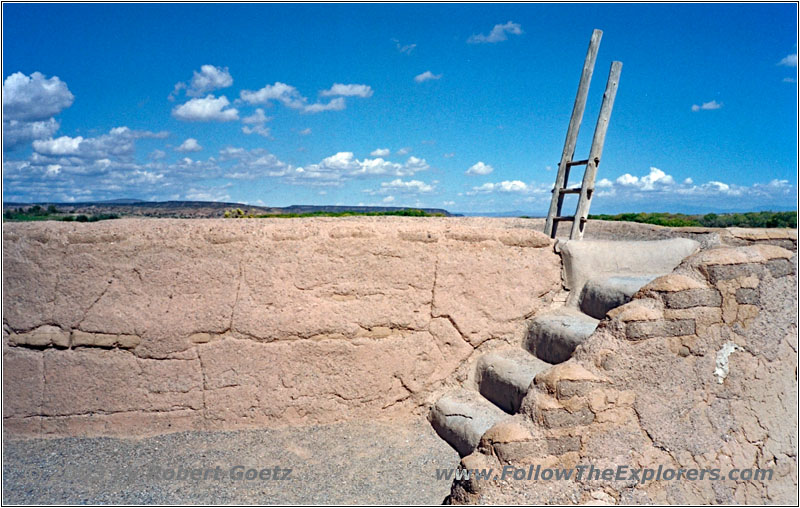 Coronado State Monument, NM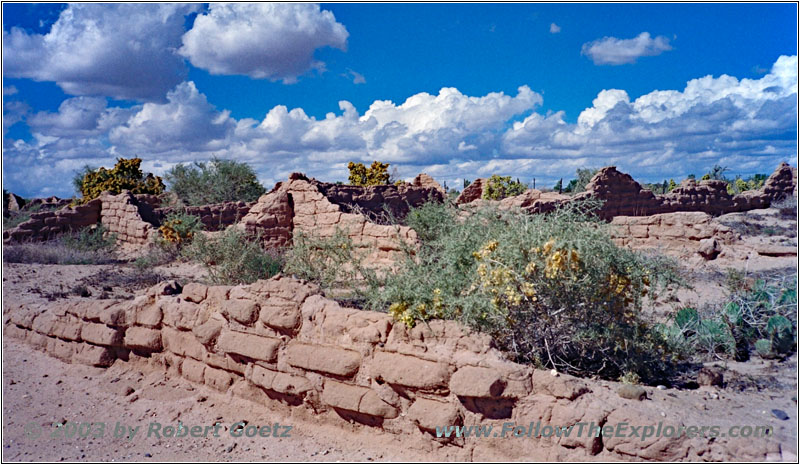 Coronado State Monument, NM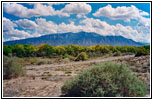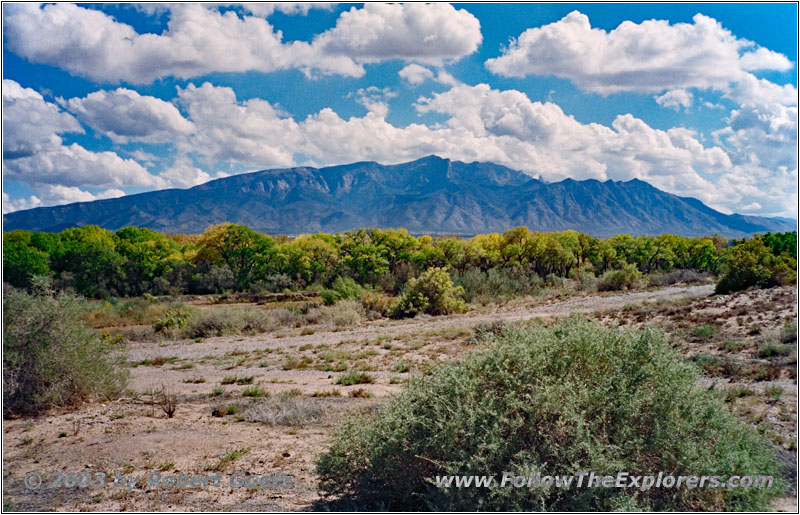 Sandia Mountains, Coronado State Monument, NM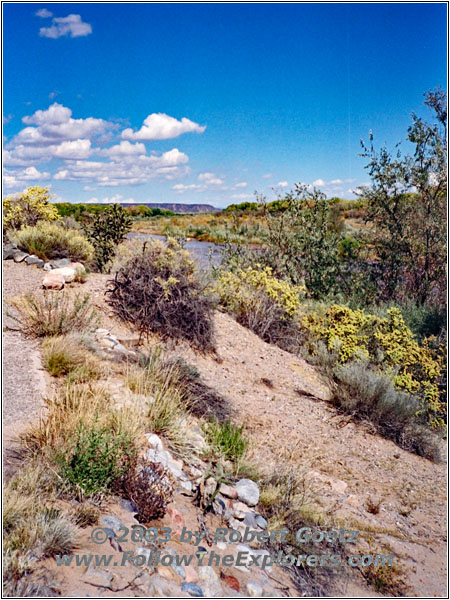 Rio Grande, Coronado State Monument, NM
I continue to Highway 550, which takes me to Coronado State Monument. These are ruins of an old pueblo, which you can visit. The entrance fee of $3 is really ok for what you see and worth the money. I take a look at these old ruins and have some nice views of the Sandia Mountains and the Rio Grande. But when a bus arrives, I try to flee from this area…
I continue on Highway 313 to Albuquerque. Then I drive on Highway 47 to my destination of today: The Motel 6 in Albuquerque. But due to the balloon festival everything is booked. So I try my luck at the Super 8 close by. But also this one is completely booked. Lucky me the lady at the reception offered to call one of the other Super 8 in town. Maybe they have a room left for me.
And I have luck, the Super 8 to the east has a room left. Unfortunately she hangs up so fast, that I have no chance to ask her, to make a reservation on my VIP card. Not a problem! She calls again and makes a reservation on my card. That is real service! I have seen other kinds of service in other Super 8's. Worst was the Super 8 in Prairie Du Chien, who's reception lady was not to beat in terms of unfriendliness…
I even receive a way description to the other Super 8. When I arrive there, everything is already prepared. Just past three I have my room, this time on 4th floor with elevator! Then I check my video taping of today.
Suddenly I hear that it starts to rain. When I look out of my window I see a heavy shower. Looks like I save the car wash for my muddy truck!
Then I look again for an Outback Steakhouse in the phone book. I am really happy to see, that there is also one around here. It would have been close to my original planned motel. But from here it takes me around half an hour to get there. It's on the way to the festival which gives me the chance to see the fireworks, which happen every night.
When I arrive at the steakhouse I order my usual 12 ounce Outback Special, which is great as always. I pay just before 9pm and drive back to my motel. But after starting my car I have a bad surprise: The fan is now completely gone…
Sights
Coronado State Monument (Fee $3)
General
Breakfast: Denny's, Santa Fé
Dinner: Outback Steakhouse, Albuquerque
Motel: Super 8, Albuquerque
Distance: 147 miles