Zebulon Montgomery Pike Trail to Red River, Mexico Journey 1807
Day 37: November 3rd, 2003 Tuscaloosa — Lexington
Yesterday I found a Cracker Barrel in the phone book. So I plan to drive there for breakfast. To save me a long time for searching around I ask the motel employees for a way description. Then I drive over to the next gas station.
At half past eight I drive on to an oil change station. I also found an oil change station yesterday in the phone book, which is called Speedy and has all well known oil brands. This time I find it without searching for a long time. After a short waiting it's my turn. The oil change is done really fast and you can watch the guys while they are doing the job. Not like at the Jiffy Lube, where you don't see, what they guys are doing with your car. Therefore everything on the checklist is done absolutely accurate. At the end they also check all lights at the truck!
As they guys are not really busy, I chat a while with the two employees. They tell me that they have a lot of German customers, because Daimler Chrysler is pretty close here. This was new for me. Finally I ask for the next post office around here to get rid of my package of post cards. They give me a way description and I hit the road again.
Sure I miss the post office as usual. After a couple of miles I realize that I have probably went too far and turn around. But on my second attempt I am lucky and I find the place where the post office is. I pay almost $12 for stamps. This is really summing up…
At a quarter to ten I finally leave to reach the Interstate. Today I leave the southern areas and drive mainly in northern direction.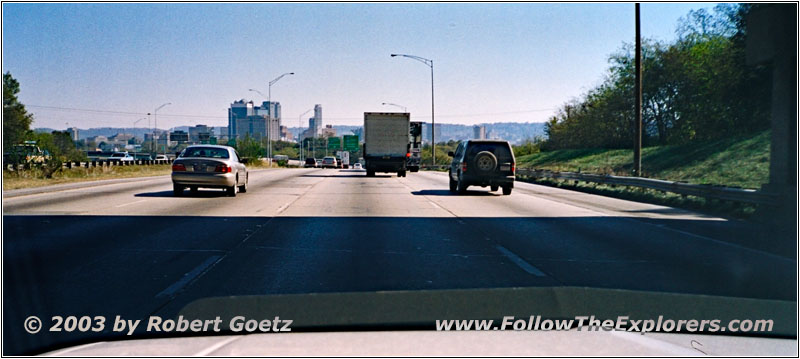 I–59, Birmingham, AL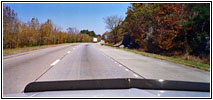 I–59, AL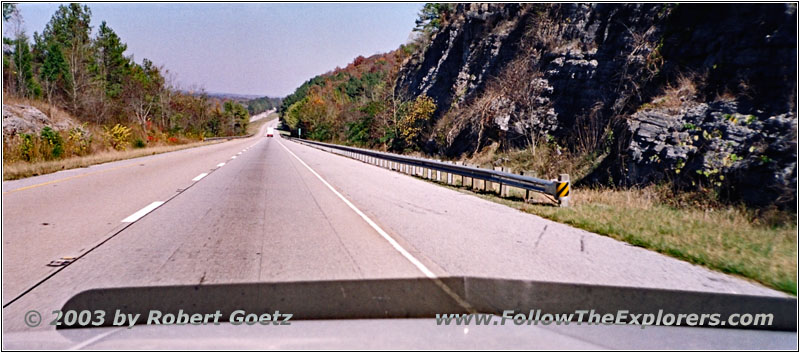 I–59, AL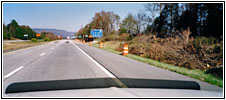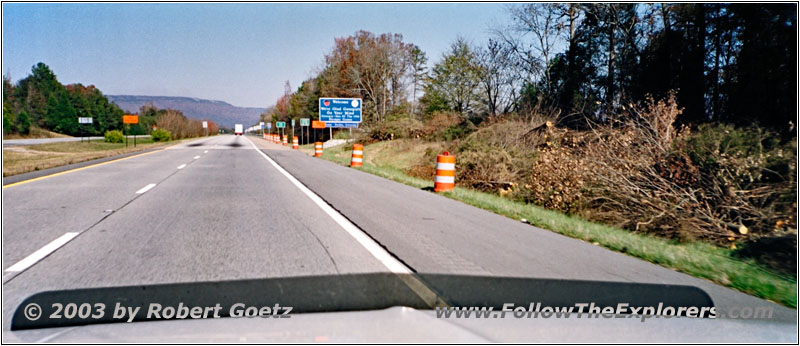 I–59, State Line AL and GA
First I drive on Interstate 59 to the state line of Georgia.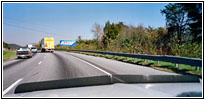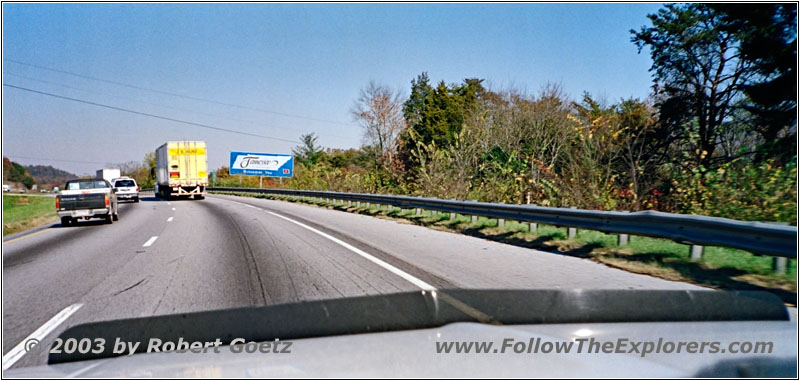 I–24, State Line GA and TN
After a couple of miles I already reach the state line to Tennessee.
In Chattanooga I change again the Interstates to I–75 to the northeast and also change the time zone for the last time.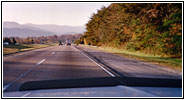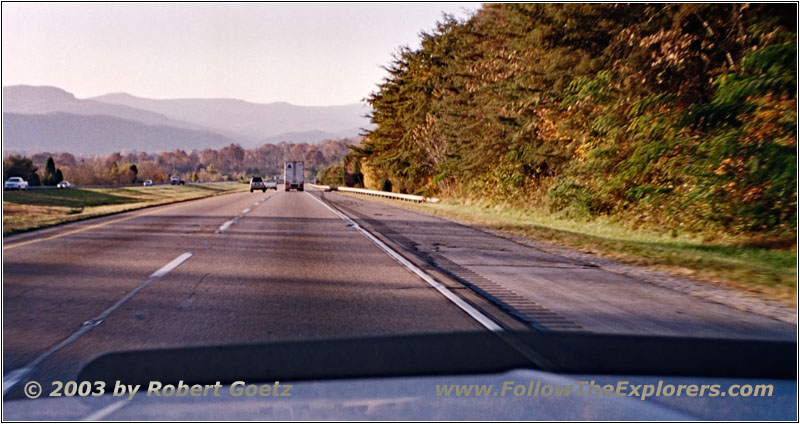 I–75, TN
You can tell how the landscape slowly changes to a more autumn like landscape. While the trees were green at the beginning, I now drive more and more through colorful autumn like forests.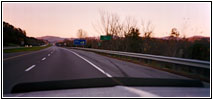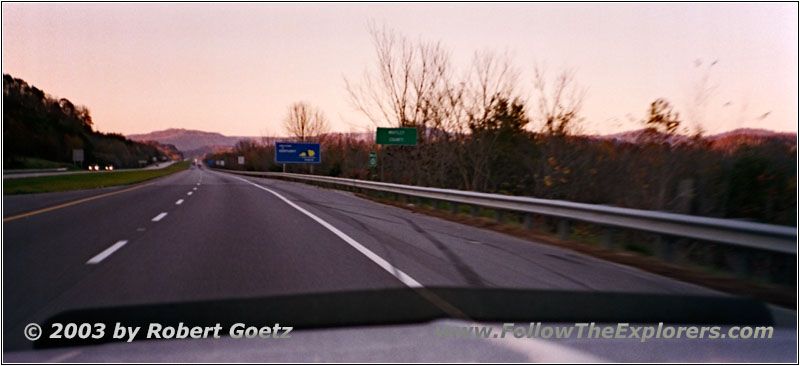 I–75, State Line TN and KY
When I reach the state line to Kentucky, the trees almost have no leafs on it anymore. The landscape is now changing to be more hilly and the sun throws long shadows over the hills. You also can tell this way that is slowly going to be autumn.
When I arrive at the Motel 6 in Lexington around seven it is already dark. The motel is at the lobby not looking like a typical Motel 6 — it looks more like one of the better Studio 6 motels. Even with my late arrival I am still able to get a room on first floor.
Also temperature wise you can tell that it is in the meantime autumn. Behind the car windows it was still warm, but my outside temperature gauge showed temperatures around 60–70 degrees. Accordingly cold it feels now when unloading my truck and I am really glad for having my jacket handy.
First I check the video taping of today. But after checking the first tape I decide to go to dinner first, before it is getting too late. When driving to the motel I already saw from the Interstate my beloved Outback Steakhouse. Such a 12 ounce steak is absolutely fantastic after a long drive.
I pay around half past eight and drive back to my motel. There I check the rest of my video taping. Afterwards I go to bed. Tomorrow I will arrive back in Pittsburgh. It almost feels like coming back home again…
General
Breakfast: Cracker Barrel, Tuscaloosa
Dinner: Outback Steakhouse, Lexington
Motel: Motel 6, Lexington
Distance: 469 miles