Zebulon Montgomery Pike Trail to Red River, Mexico Journey 1807
Day 36: November 2nd, 2003 Natchitoches — Tuscaloosa
Today I am again awake early in the morning. I am already checking out around half past seven. Just across the street from my motel is the All Home Cafe. I give this one a try. At that time of day I am the only guest. I order my usual bacon and eggs breakfast, which I can really recommend at this place. But after my breakfast I wait in vane for my check. After a while I discover a sign close to the kitchen, which says, you shall pay here. So I try it and really this is the spot, where the cashier resides — even if it looks more like a counter, where you receive your meal. I chat for a while with the owner, then I hit the road again.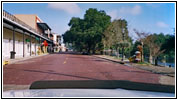 Highway 6, Natchitoches, LA
First I drive over to the gas station. As it is still before nine and it is a Sunday, I skip another try at the Jiffy Lube oil change station and I hit the road to drive to Alabama.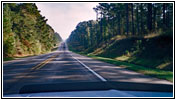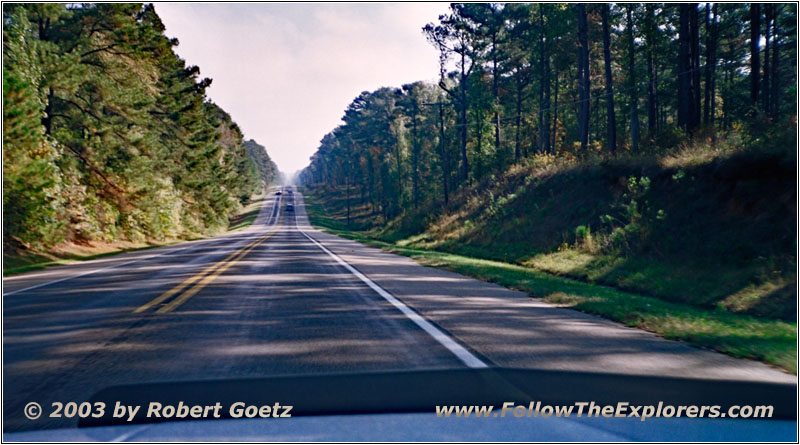 Highway 84, LA
First I take Highway 84 to Winnfield. There I change to Highway 167 north, which takes me to I–20.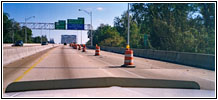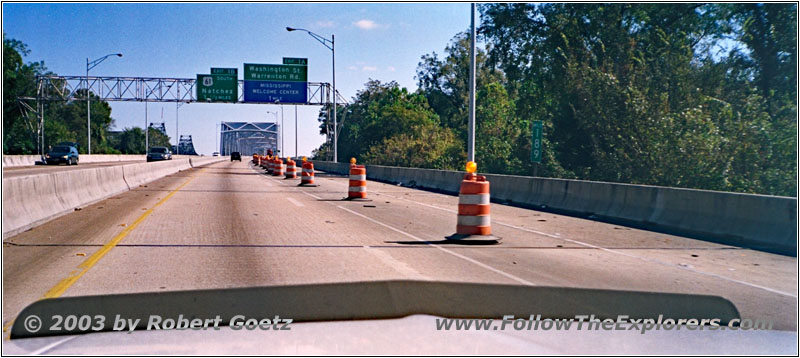 I–20, State Line LA and MS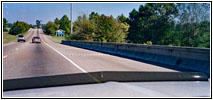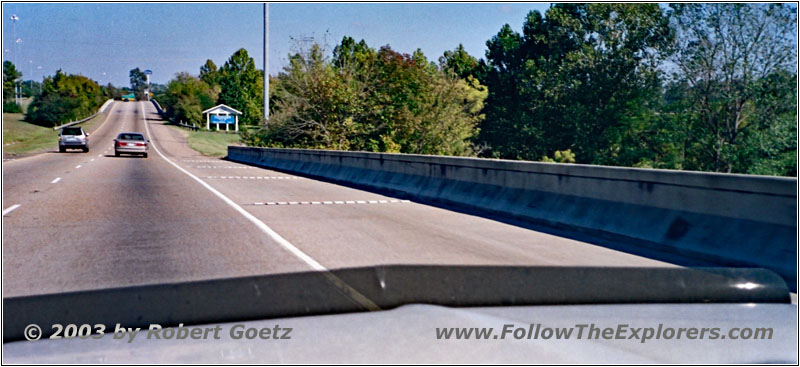 I–20, State Line LA and MS
After a short drive I already miss my cruise control. But with my defect jumpy speedometer I have no chance to use me cruise control. So I have no other chance than to keep my speed manually. I cross the state line to Mississippi. There I also cross the river Mississippi, which is the actual state line.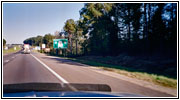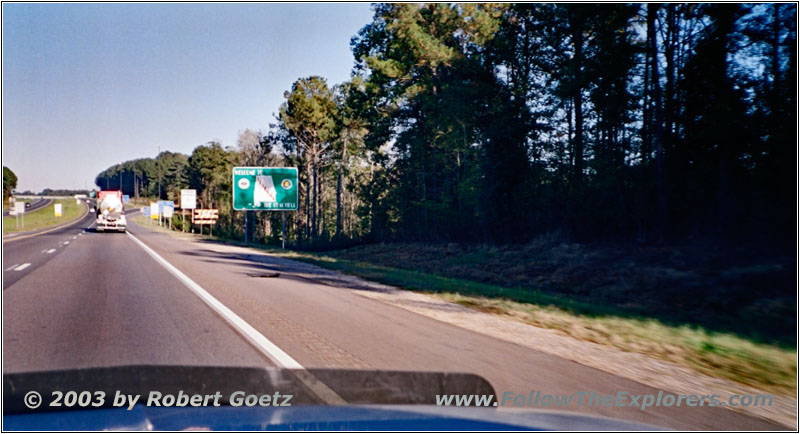 I–20, State Line MS and AL
On I–20 I pass the capitol of Mississippi, Jackson, and continue to the state Alabama. The weather is really great. Also today temperatures are around 75 degrees. I arrive at my destination of today, the Motel 6 in Tuscaloosa, already at half past four. At this time I have no problem to get a room at first floor.
As usual, checking the video taping of today is my next task. Then I take a look at the phone book and I really find an Outback Steakhouse. After a short search I find the location. But it is already very busy and I end up on the waiting list again. But then it is time for my 12 ounce Outback Special and everything is fine. I pay around a quarter past nine and drive back to my motel.
General
Breakfast: All Home Cafe, Natchitoches
Dinner: Outback Steakhouse, Tuscaloosa
Motel: Motel 6, Tuscaloosa
Distance: 416 miles