John Colter Trail 1807 — 1808
Day 11: August 24th, 2005 Kansas City — Omaha
Breakfast is again at the Cracker Barrel. It was easy to find the right exit. But then I started searching around for almost half an hour until I find the restaurant. Whereas it would have been so easy: From the Interstate take the next to the right and then continue driving long enough…
Around a quarter past nine I am ready to leave the gas station and continue my journey. First I must drive through Kansas City to the north to reach the Missouri River south banks. Unfortunately I miss the right exit to Highway 5.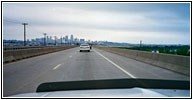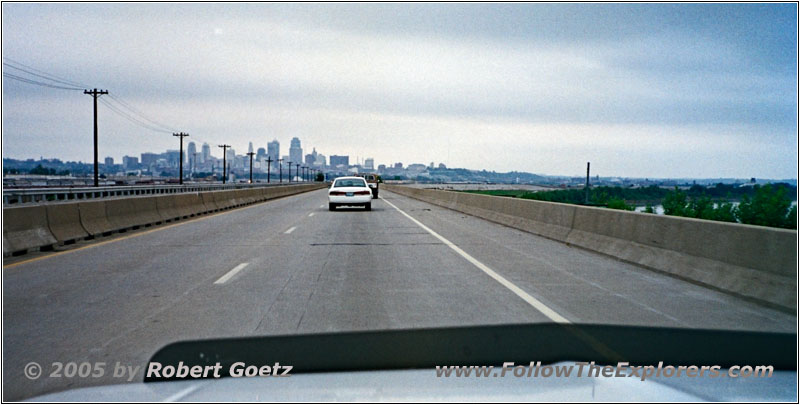 I–70, Kansas City, MO
After a long odyssey and passing the airport I finally reach the exit to Highway 5. But I plan to short cut the road by taking Quindaro Boulevard, which brings me in a not really trustworthy area. I am really glad, when I am back on the bigger highway without any issues.
Highway 5 takes me all the way to Leavenworth, whereas I leave the bigger highway occasionally to follow some nicer and smaller backroads. Due to some muddy sections on these backroads I have the first time the opportunity to throw in 4WD — even when the ride itself is not really spectacular.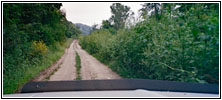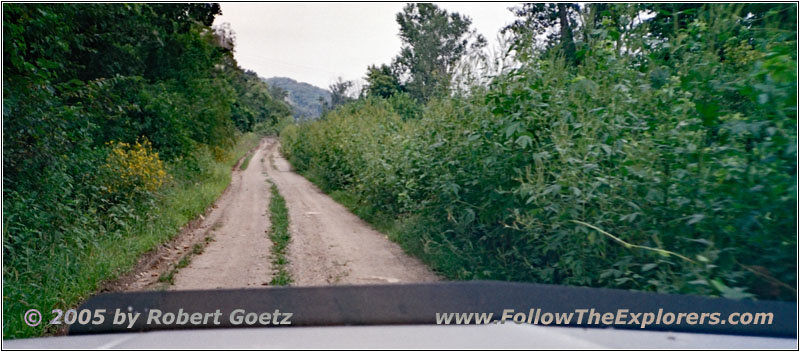 River Rd, KS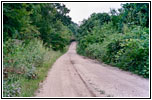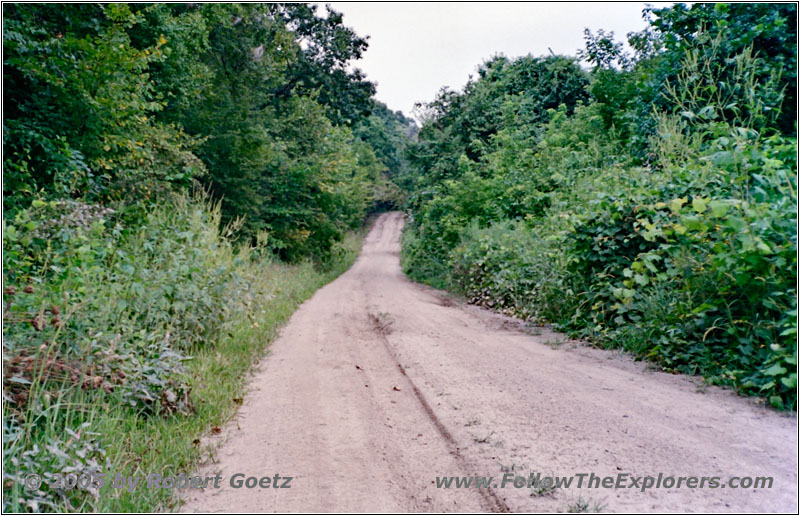 River Rd, KS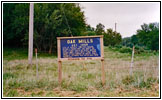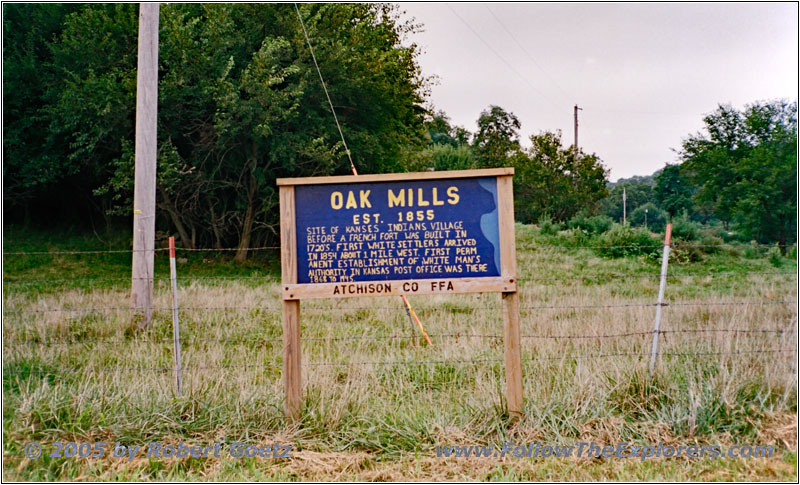 River Rd, Oak Mills, KS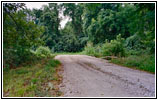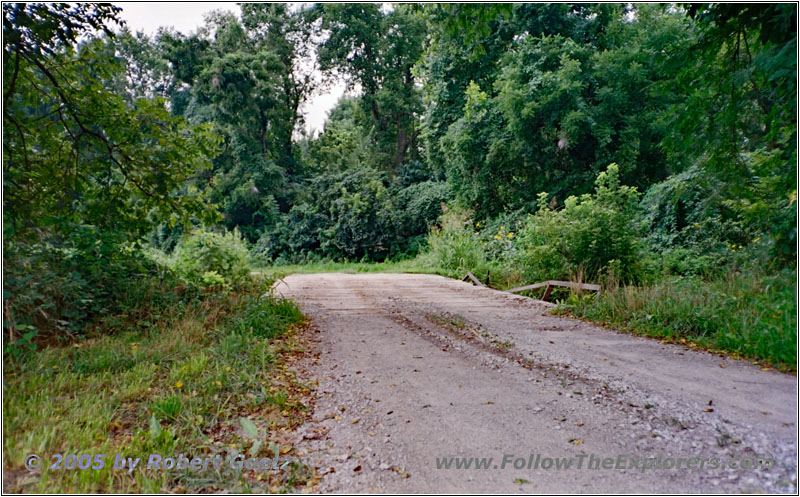 River Rd, KS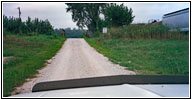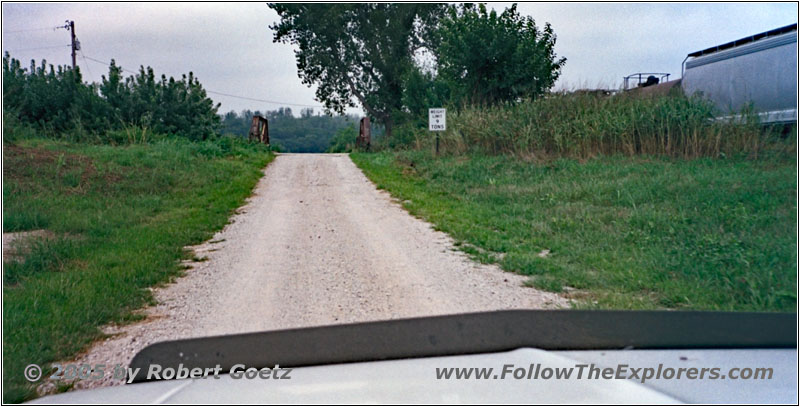 River Rd, KS
Then I continue on River Road and some other smaller backroads.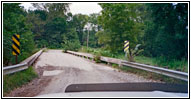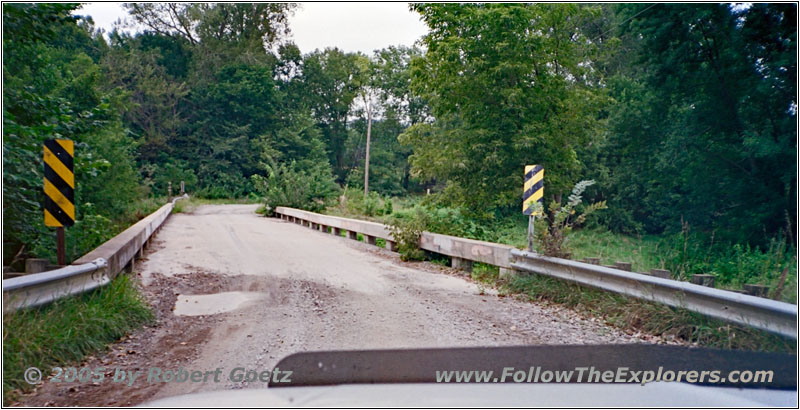 Sedgewick Rd, KS
Finally I reach Atchinson on Highway 7. But there I am not able to follow my planned route through the Missouri River bottomland due to private property blocking my way.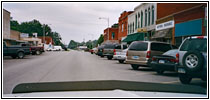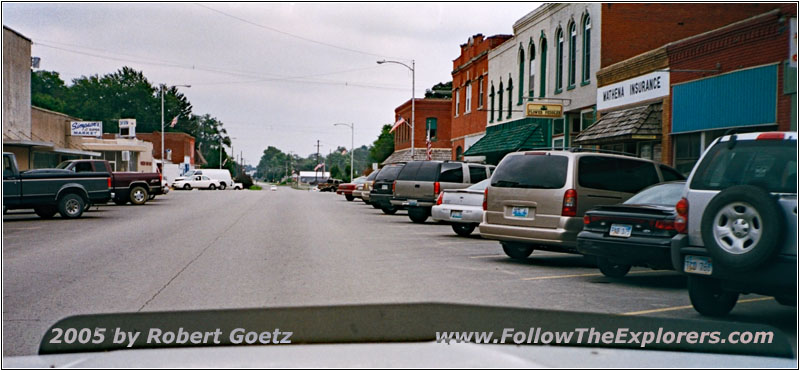 St. Joseph St, Wathena, KS
So I am forced to circle around the area until I reach my planned backroads and Wathena.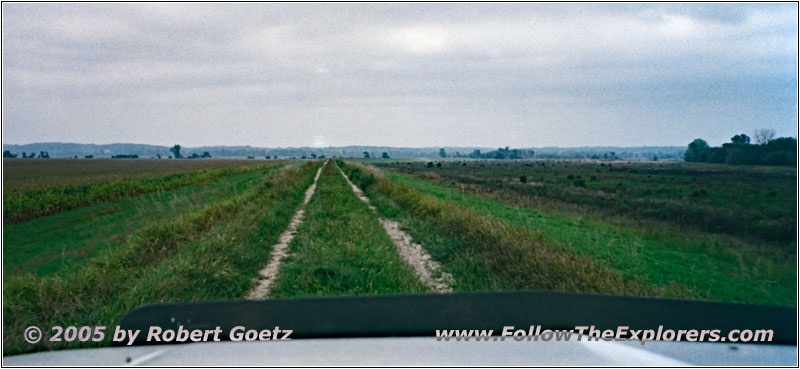 Levee Rd, KS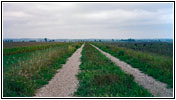 Levee Rd, KS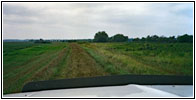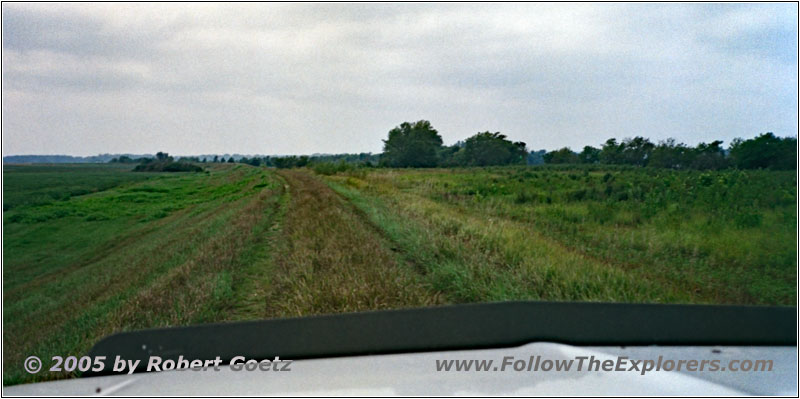 Levee Rd, KS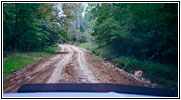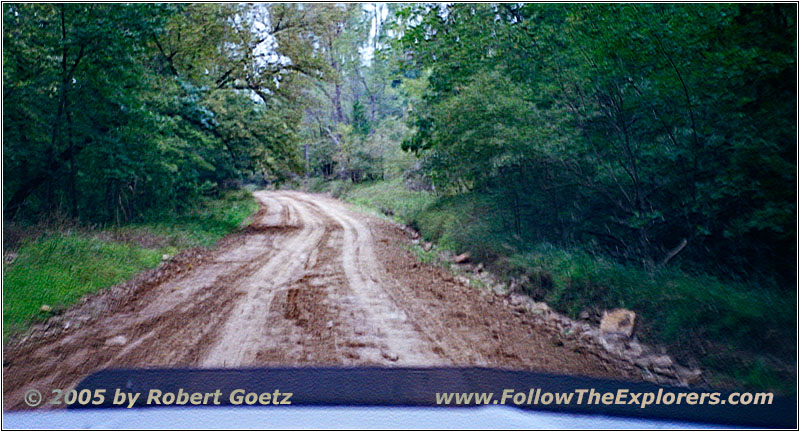 Keystone Rd, KS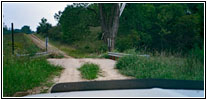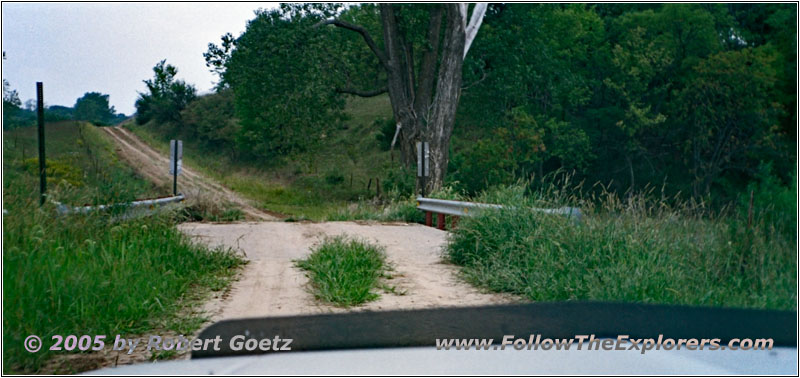 Keystone Rd, KS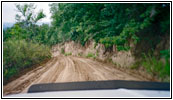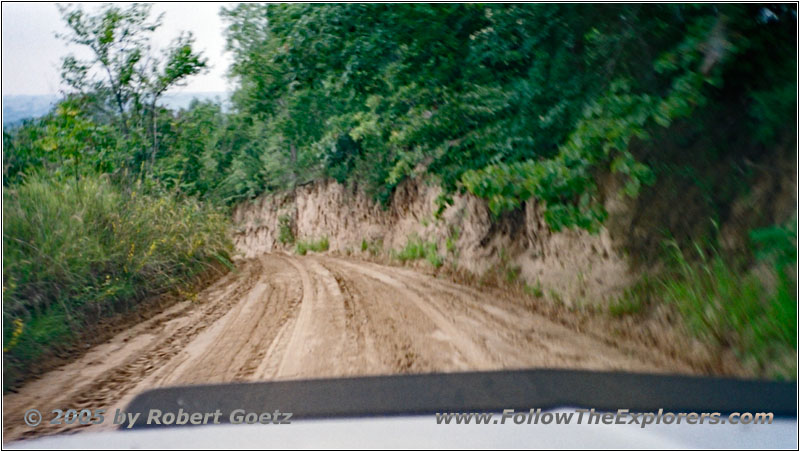 225th Rd, KS
The next backroads take me to a road which runs on the levee and is absolutely beautiful.
Finally I reach Highway 7.
On this highway I cross the state line to Nebraska. In the meantime the rain caught me again.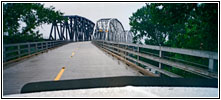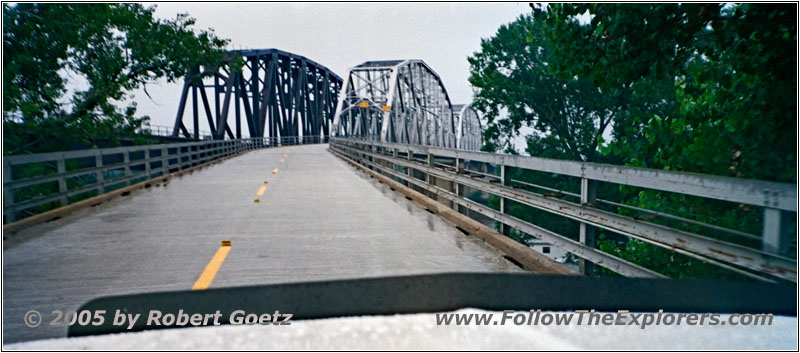 Highway 159, Missouri River, NE
On Highway 159 I cross the Missouri River at Rulo and also the state line to Missouri.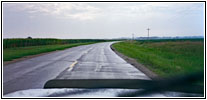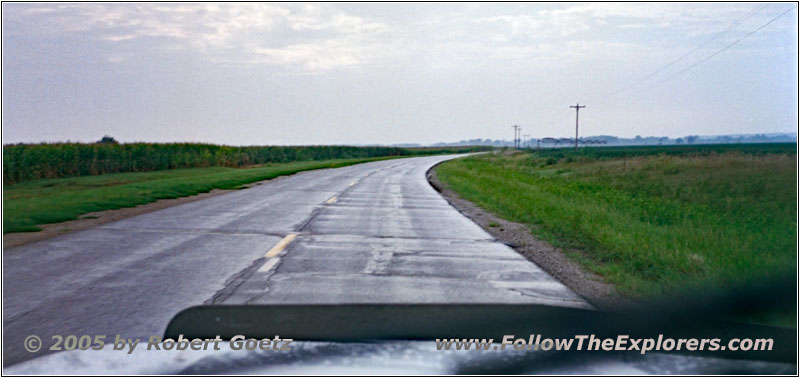 Highway 111, MO
Then I take Highway 111 further north.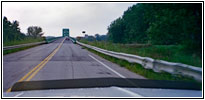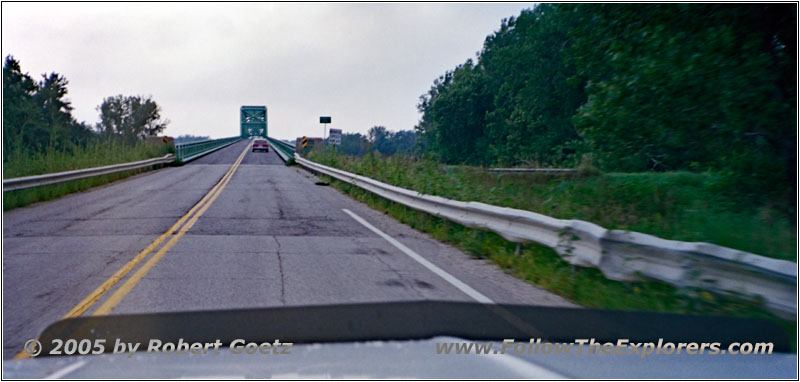 Highway 136, Missouri River, MO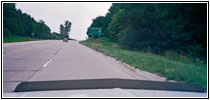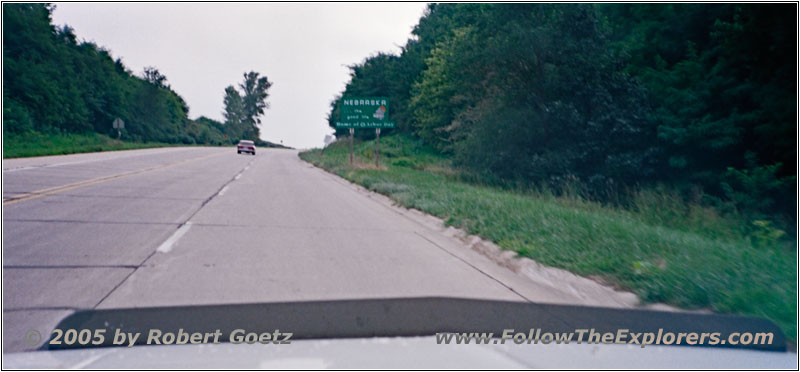 Highway 136, State Line MO and NE
Highway 136 takes me to the Missouri River west banks and the state line to Nebraska. The last smaller highway of today is Highway 67, which takes me to the big and almost Interstate alike Highway 75. On this one I drive all the way to Omaha. At least it slowly stops raining.
Highway 275 takes me to my destination of today, the Motel 6 in Omaha. At a quarter past seven I check in. Because it is already pretty late, I only check some of my video taping of today. Then I leave to drive over to the Outback Steakhouse. But I must search around for a while until I am able to find it.
My server Ann is absolutely amazed by what I am doing here with my historic trails. Also her service is excellent. Around ten I pay and drive back to my motel. There I check the rest of my video taping. Hopefully the weather will be better tomorrow. Today it was mixed with some light rain…
General
Breakfast: Cracker Barrel, Jefferson City
Dinner: Outback Steakhouse, Omaha
Motel: Motel 6, Omaha
Distance: 298 miles