John Colter Trail 1807 — 1808
Day 32: September 14th, 2005 Cody — Billings
Although I have been in bed yesterday by 9pm, I totally sleep in. Slowly I can feel the sleep deprivation. I hurry up to get moving and load my stuff into the car. Then I check out and drive again over to the Sunset House for breakfast. I receive my table immediately, but I must wait for my server, because she is still busy with other guests. In the meantime another server is so friendly to give me some coffee.
After I have placed my order I realize, that I have put my road map into a piece of jelly, which was still on the table — everything is sticky now. Quickly I receive a towel to clean my itinerary. Using this opportunity I also wipe the table more thoroughly, just to be sure I hit not another sticky spot. The breakfast is great again, like the last time. Because my server misses again my empty coffee pot, I grab my hostess from before, who happily brings me some coffee.
I pay and drive over to the gas station. Around a quarter to ten, I am eventually back on the highway.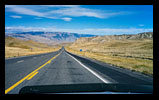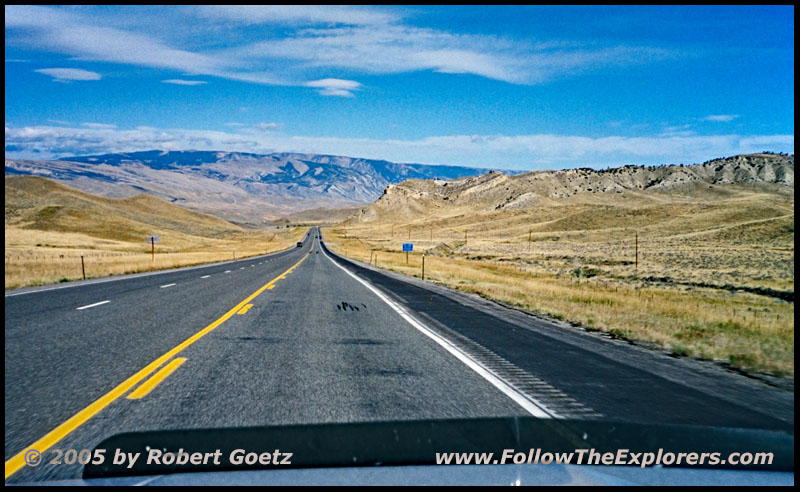 Highway 120, WY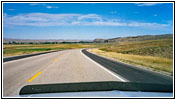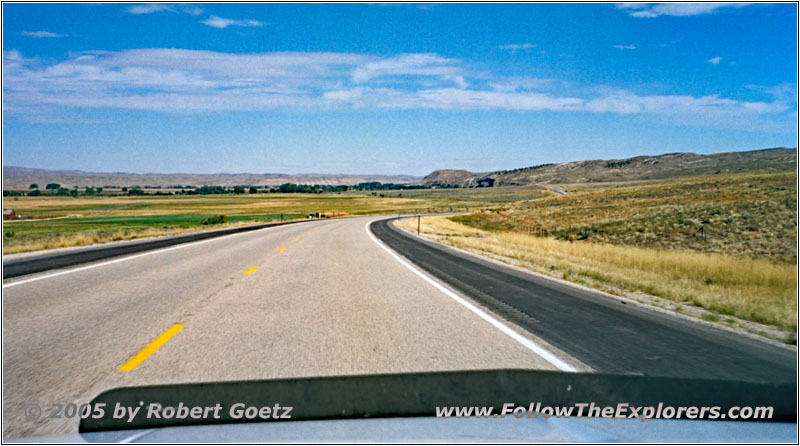 Highway 120, WY
Now I really have to hurry up.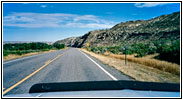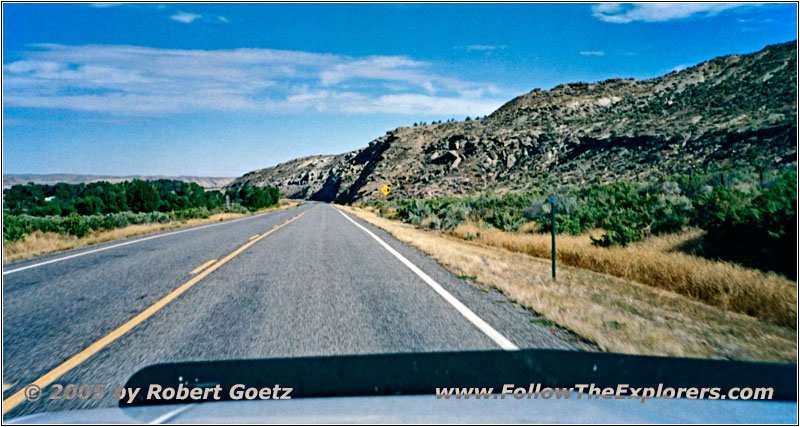 Highway 72, MT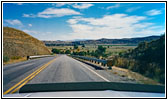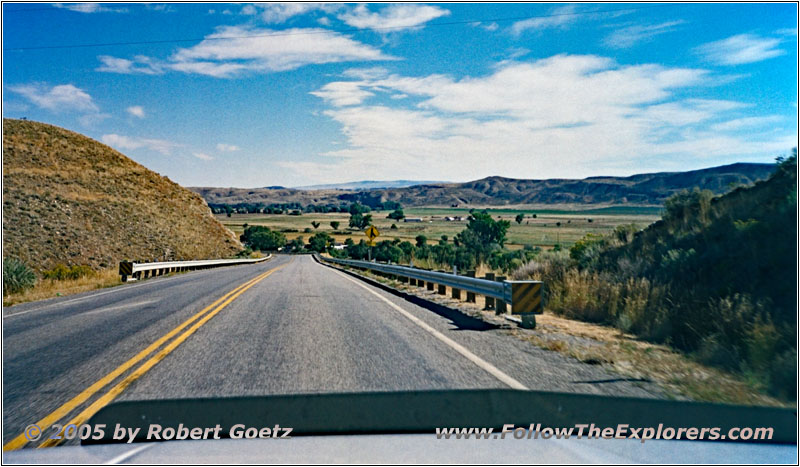 Highway 72, MT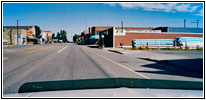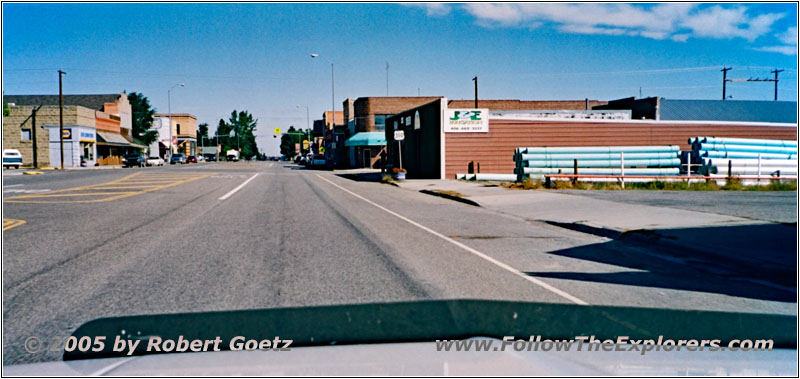 Highway 310, Bridger, MT
Because I am again already under time pressure, I am once again not able to follow my backroads. Therefore I must drive in some places really far away from my John Colter Trail on bigger highways.
Around a quarter past eleven, I arrive at Billings. On my second attempt I find the transmission shop Automatic Transmission Company ATC, which Randy described to me — on my first attempt I accidentally drove by. Around half past eleven they already take a look at my truck and do a test drive. They agree to my issues regarding the leakage and the shifting points. They promise to immediately get on it after their lunch break. But for now, nothing can be done until 1pm. So I have no other choice than to wait until the mechanics are back from lunch.
Around a quarter past one, they start working on my truck. First they remove again the cooler lines from the transmission. Then they remove the connecting piece at the transmission. There they figure out, that a small piece of paper is still sticking on this part. That was most likely the reason, why all other attempts failed to get it sealed again. Just to be sure, they also replace the connecting piece and they replace the hose lines by steel ones. This looks way more sympathetic than the hoses with clamps…
They also readjust the TV-cable and I am allowed to do a long test drive. Now the automatic transmission shifts as I was used to! Why not that way from the beginning! Then I also buy 3 quarts transmission oil, that I have enough spare. I only must pay for the oil, the rest will be covered by the other shop, who did the original repair. I say thank you and hit the road.
I haven't expected, that they will finish the job this fast. So I will be able to drive the Pryor Gap, which I was forced to skip now two times due to my transmission issues. Around 3pm I check in at the Motel 6. Because I still have plenty of time, I try to find a junk yard, where I can buy a skid plate for my Jeep in Germany. Unfortunately I am not able to find one and also not a Chrysler dealer.
But a Wal–Mart is around here and I look again for a Lystermint, which my dad was looking for. But also here they don't have it anymore. Then I drive back to my motel. In two days I will be back on the highway and there I will definitely miss my CB antenna. Therefore I bought at Wal–Mart some fishing line to tie my antenna down. It would stay, but I need some force down that it will not jump out the worn out socket.
First I must realize, that the fishing line is absolutely crap. Even with my bare hands I am able to tear the line apart. So I take it four times and tie it again. And it seems I am able to tie my antenna down somehow okay. It seems like I will need a new equipment next year. Maybe I will do it right and drill a hole in the roof, to mount a fixed antenna. All the trouble with this screw on antenna is really annoying.
After I took a deep look at my wheel housing I must realize, that it has already damaged the studs on my tires. And it wasn't the front but the back wheel housing! Therefore I take the saw another time to make some room. Hopefully this will be enough now…
Then I go back to my room and prepare the trip to Pryor Mountains. After I have fed my GPS, I watch a bit TV before I drive over to the Outback Steakhouse around half past seven. Around half past eight I pay and drive back to my motel.
General
Breakfast: Sunset House, Cody
Dinner: Outback Steakhouse, Billings
Motel: Motel 6, Billings
Distance: 132 miles