John Colter Trail 1807 — 1808
Day 35: September 17th, 2005 Bismarck — Minneapolis
Breakfast will be again at Cracker Barrel. Although I arrive not until a quarter to nine, they are not yet really busy and I receive my table without any waiting. Around half past nine I pay and drive over to the next gas station.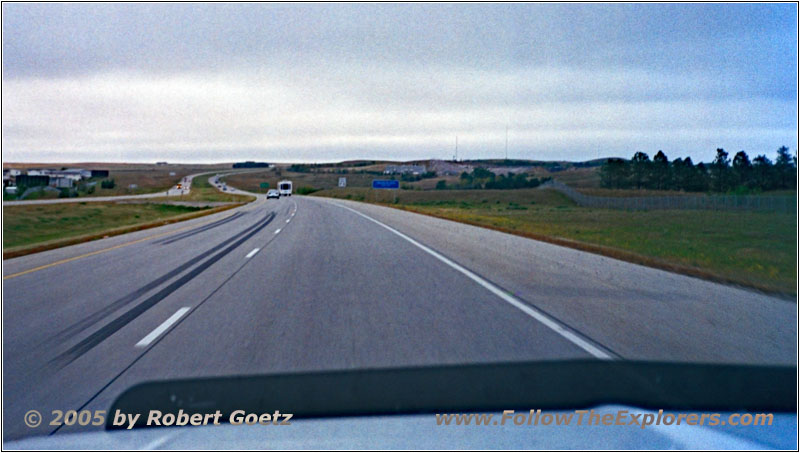 I-94, ND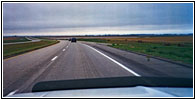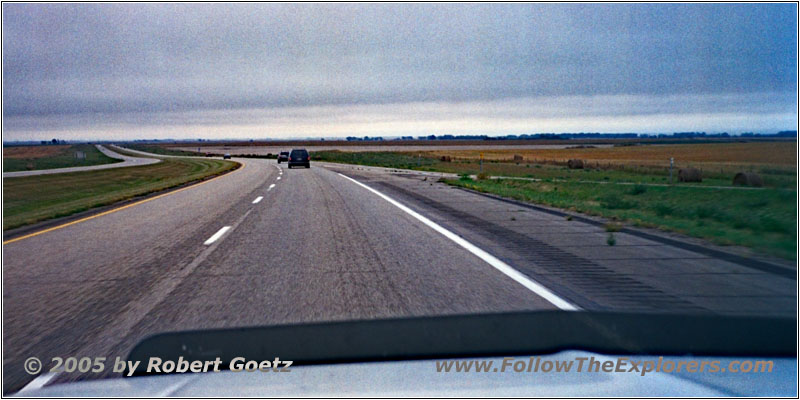 I-94, ND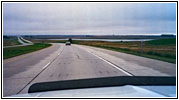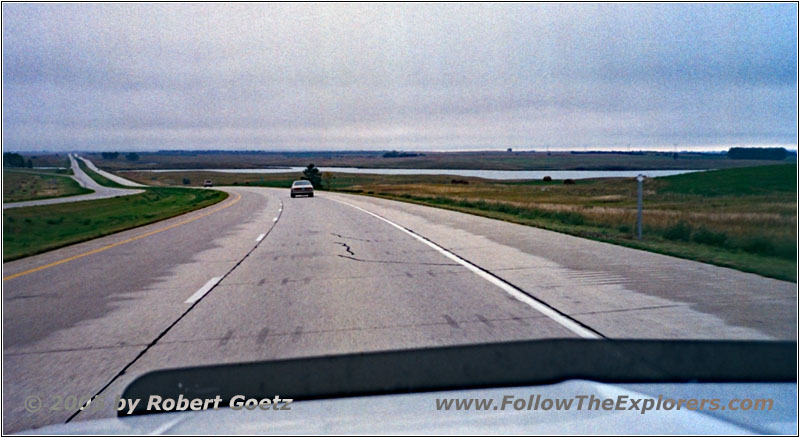 I-94, ND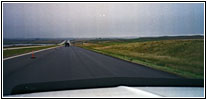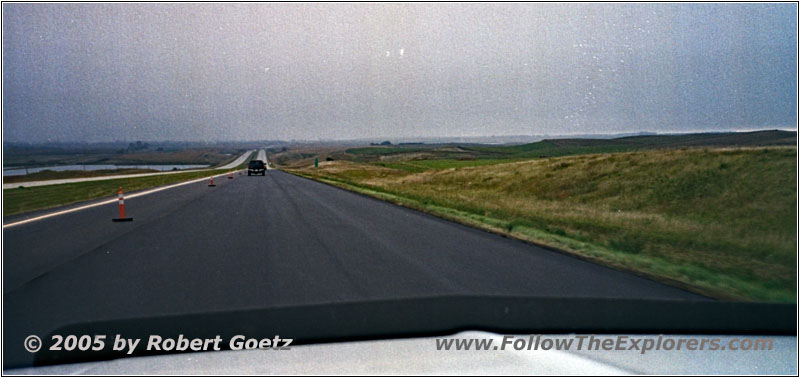 I-94, ND
Around a quarter to ten I am back on I–94 East. Today we have mixed weather and sometimes it starts to drizzle. At one stop I realize, that my coolant fluid is low. But I planned to do an oil change anyway. That's why I plan a stop already at Minneapolis. I assume, it will be way easier to find an oil change station here, which is open at the weekend, than in a smaller village.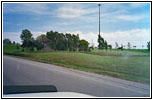 I-94, State Line ND and MN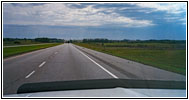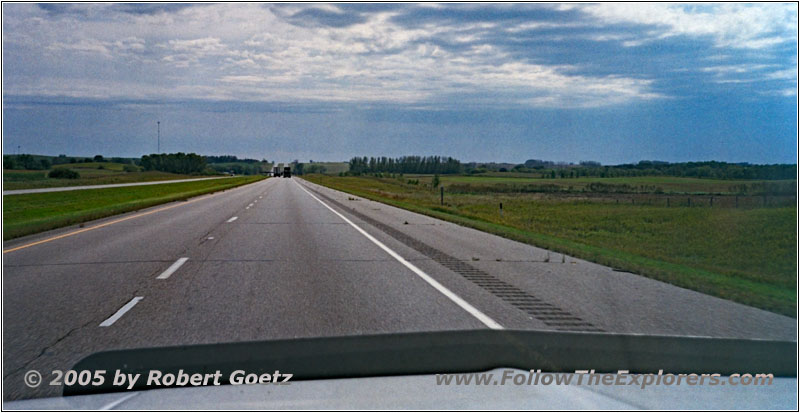 I-94, MN
At Fergus Falls I do a brief stop at the gas station, then I drive all the way to Minneapolis.
There I stop at the Motel 6 in Brooklyn Center. This Motel 6 even has an elevator. Therefore I pick a room at the top floor. Around 5pm I get all my stuff out of my car. Then I start my search for an oil change station. The search turns out to be more difficult than expected. But around a quarter to six I find a Jiffy Lube. Unfortunately, this one is already closed. So I can only hope, that they are open tomorrow on a Sunday.
I drive back to my motel and check the video taping of today. Then I ask at the reception for an Outback Steakhouse in this area. The lady really tries her best and immediately looks one up for me. She also calls and asks for directions. Unfortunately, at some point they mix up left and right and I must search around for a while, until I finally arrive at the Outback Steakhouse.
Sadly the service is far away from good. Into the bargain, the server also wants to see my ID in order to pay. That has never happened to me before. Well, I honor this extremely bad service with an adequate tip…
Around a quarter to ten I drive back to my motel. There are a lot of young people around and some of them really look suspicious. I definitely don't want to know, how they earn there money. Seems like I have to look for another motel next time…
General
Breakfast: Cracker Barrel, Bismarck
Dinner: Outback Steakhouse, Minneapolis
Motel: Motel 6, Minneapolis
Distance: 431 miles