Lewis & Clark Trail
Day 17: September 6th, 1999 Jefferson City — Blue Springs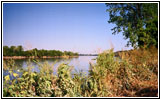 Missouri River, MO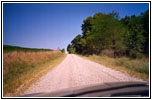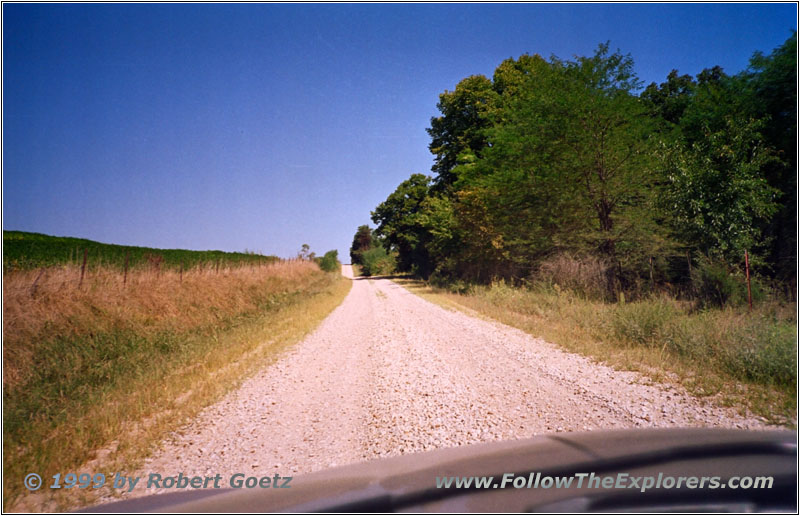 Backroad, Missouri
I start again early today. Around eight I leave the Perkins Restaurant after a big breakfast. I tune my radio to a Country radio station at FM94.3 and drive back to cross the Missouri again reaching Highway 63. After a few miles on this Highway I reach Claysville. From there I drive on small roads and gravel roads along the shores of the Missouri River until I reach Rocheport. At this spot the explorers ran into their first buffalos. Nowadays you find these animals only in National Parks or on ranches.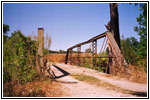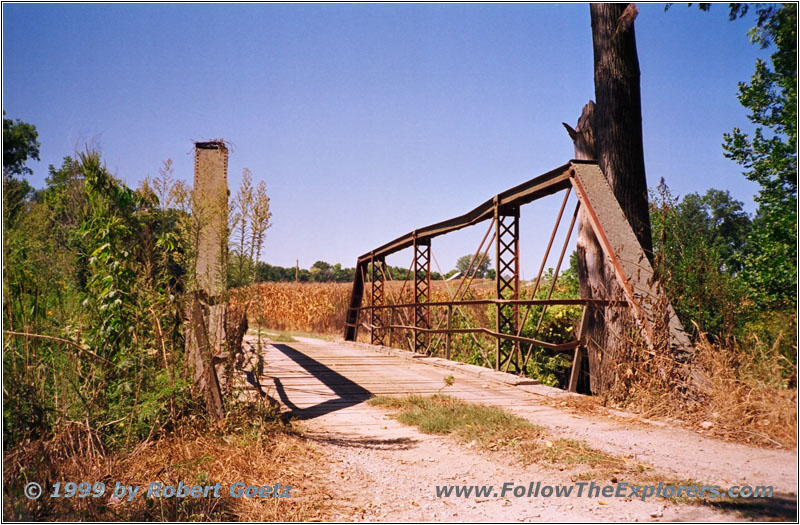 Bridge on Backroad, Missouri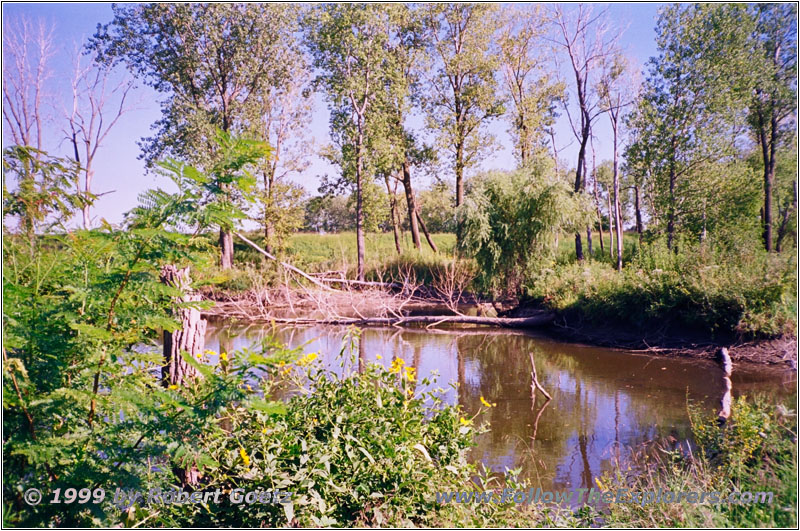 Wet Land Missouri River, MO
I cross the Missouri on Highway 40 and drive on through the historic town of Boonville. I–70 takes me to the exit of Lamine. Now I am back on my small and gravel roads. There are still adventurous bridges to cross on these small roads. On some of them are just a few wooden boards to drive on.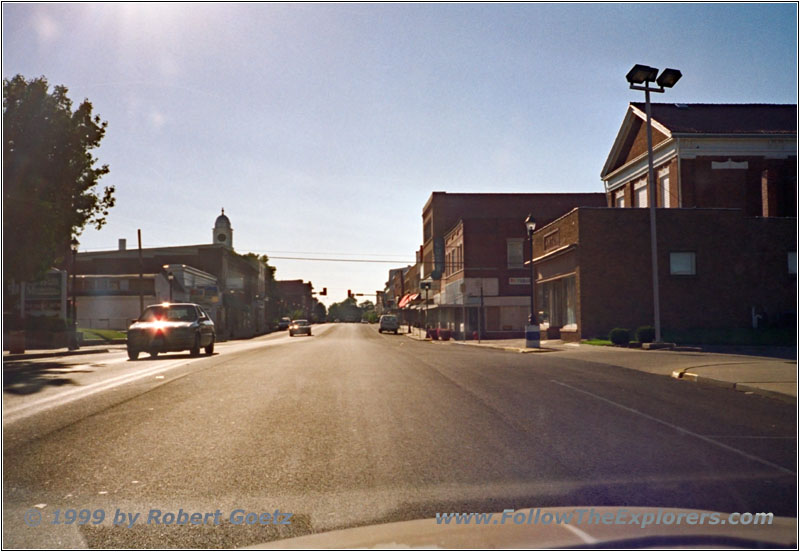 Highway 224, Lexington, MO
Just past Miami some "Private Property" signs and other road blocking signs force me to change my route. But the detours are not too big. I stay on my backroads until I reach Highway 24 at Waverly. I follow this Highway to Highway 224 into Lexington. But I am already one hour late. Therefore I decide to skip my planned visit of the "Battle Of Lexington SHS". Also the building looks like it is already closed. I drive on Highway 224 to 24 up to Highway 7. This Highway takes me down to the south and my destination of today: Blue Springs. This is a small village before you reach Kansas City. The Motel 6 still has rooms available and I check in at almost seven.
It seems like the Bob Evan's Restaurants can be found all over the US. Also in this city is one and I leave it around half past eight to get back to my Motel.
General
Breakfast: Perkins, Jefferson City
Dinner: Bob Evan's, Blue Springs
Motel: Motel 6, Blue Springs
Distance: 233 miles