Lewis & Clark Trail
Day 19: September 8th, 1999 St. Joseph — Omaha
Today I have to start very early. I leave the Denny's around 7am — with two extra sausages for breakfast because the server made a mistake when taking my order.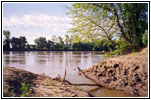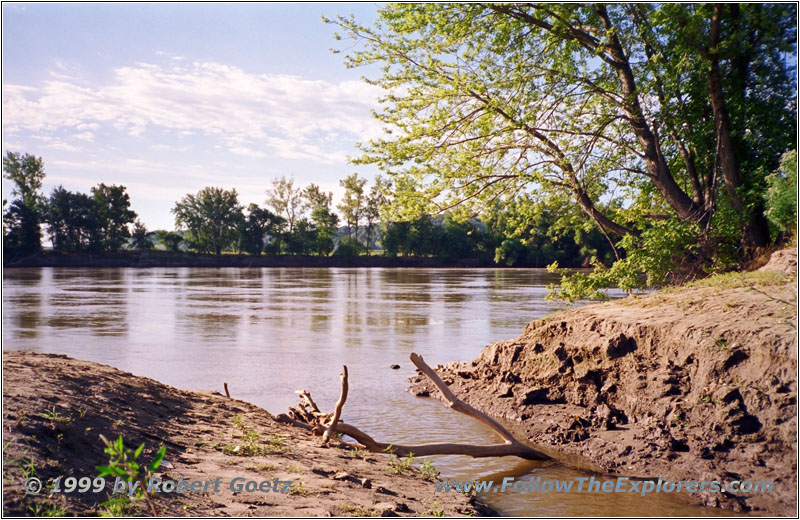 Missouri River, MO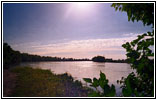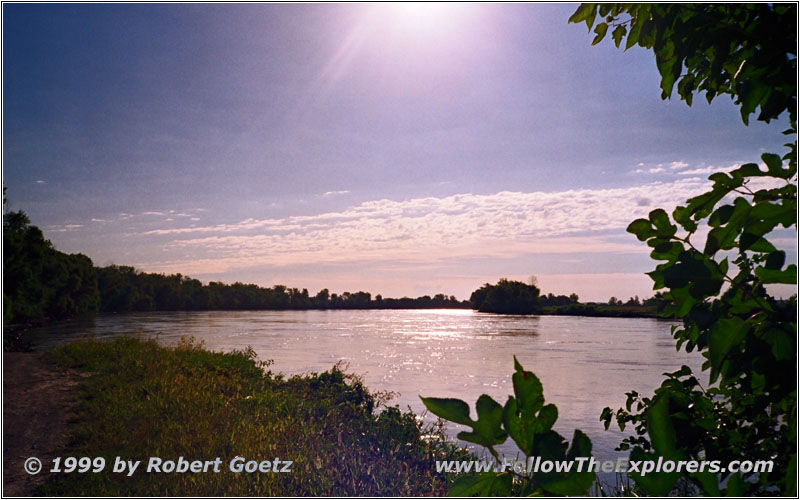 Missouri River, MO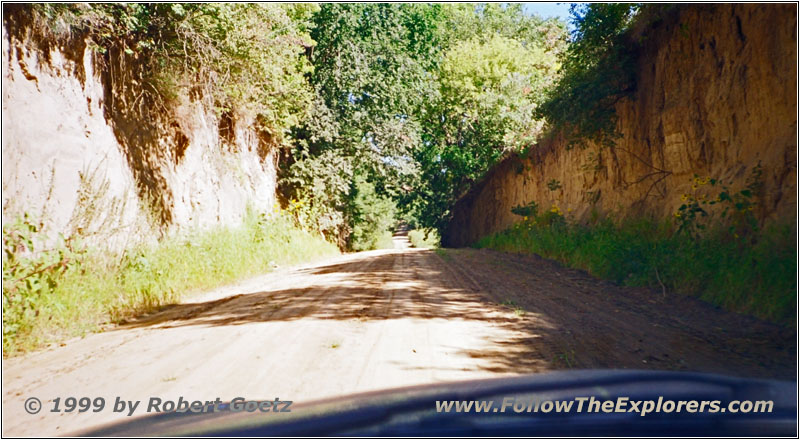 Backroad, NE
First I take I–229 to the north up to Exit 11. Then I follow Road K and from Amazonia on Road T. I am back on my gravel roads and the country is getting hilly. This gives me the chance for some nice views of the Missouri River. A couple of miles past Nodaway I plan again to travel on small roads. But a "Private Property" sign stops me there. Two roads further I have the chance to reach the banks of the Missouri again. Unfortunately not for too long, because the next Private Properties are stopping me again. In the area of Fortescue I reach Highway 159. I cross the Missouri and the border to Nebraska. Just past Rulo I turn again to the backroads and follow them to Indian Cave State Park.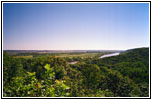 Missouri River, Indian Cave State Park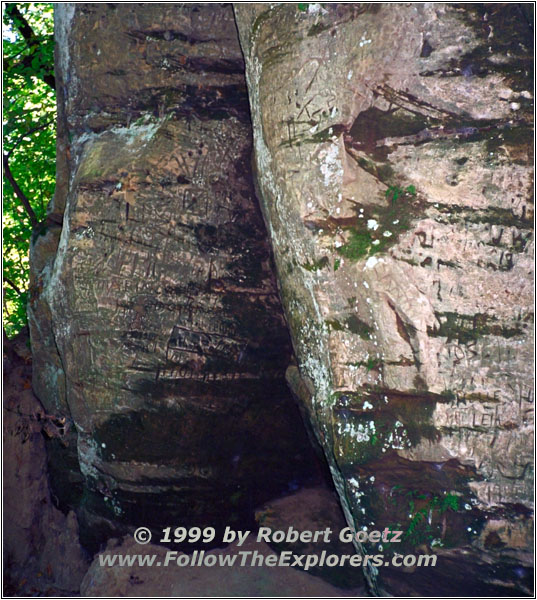 Petroglyphs, Indian Cave State Park
My first destination in the park is the Lewis & Clark Interpretative Lookout. The whole trail is described there in small paragraphs. There is also a great view of the Missouri from this spot. My next destination is the Indian Cave. There shall be some petroglyphs in the rocks from Indians. But when I arrive I have to encounter that most of the petroglyphs are already overwritten and destroyed by previous visitors to this site. The park service has now build a fence around the cave to protect the remaining petroglyphs. After searching the rock for a while I am able to find some undestroyed petroglyphs.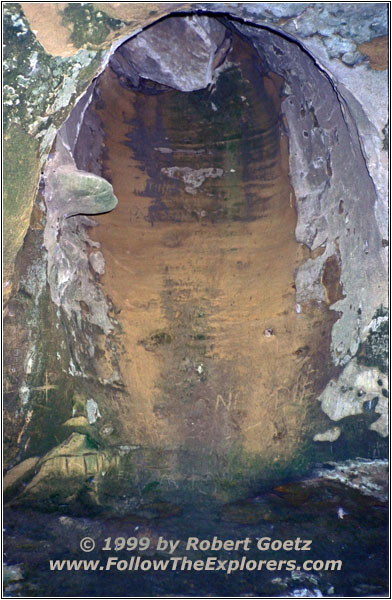 Fire Place, Indian Cave State Park
On the ride side of the cave, which is more an alcove, is a small fire place. Big stones are now blocking the natural chimney. But the smoke has left its signs on the rock. It is obvious that this place was once often used as a fire place.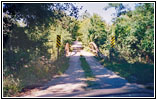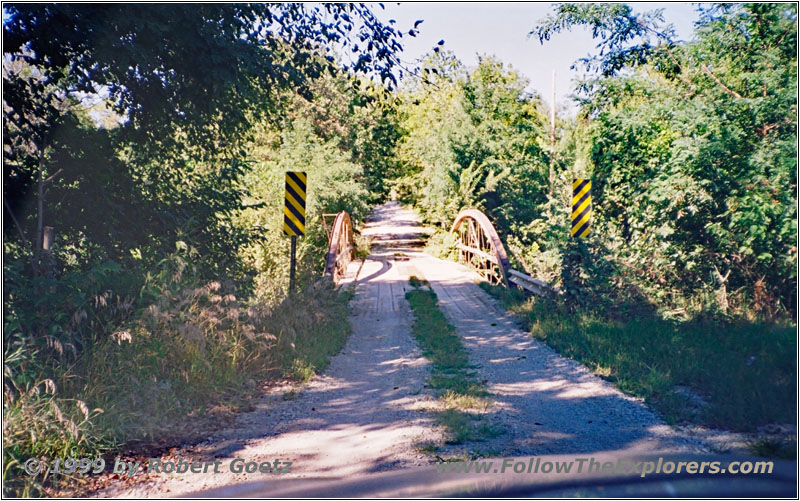 Backroad, NE
Just past one I leave the park and follow the backroads to Brownville. Then the backroads take me to Peru and Nebraska City. Then I follow the backroads paralleling Highway 75 up to Plattsmouth. Now it's only a short drive to my destination of the day: The Motel 6 in Omaha
Just past 4pm I am checking in. But I am glad about being early, because my cold from yesterday is getting much worse. I drive to the next Wal Mart to get some medicine: Vitamin–C tablets and Echinacin softgels. Then I drive back to the motel and take a good dose of everything: Two Aspirin, Vitamin–C and Echinacin. The "desert" are some granola bars I bought at the beginning of my journey. Now it's time to sweat it out. Hopefully tomorrow things will be better…
Sights
Indian Cave State Park
General
Breakfast: Denny's, St. Joseph
Dinner: —
Motel: Motel 6, Omaha
Distance: 227 miles