Lewis and Clark Trail Back Home 1805 — 1806
Day 7: August 18th, 2001 Pittsburgh (Final Preparations)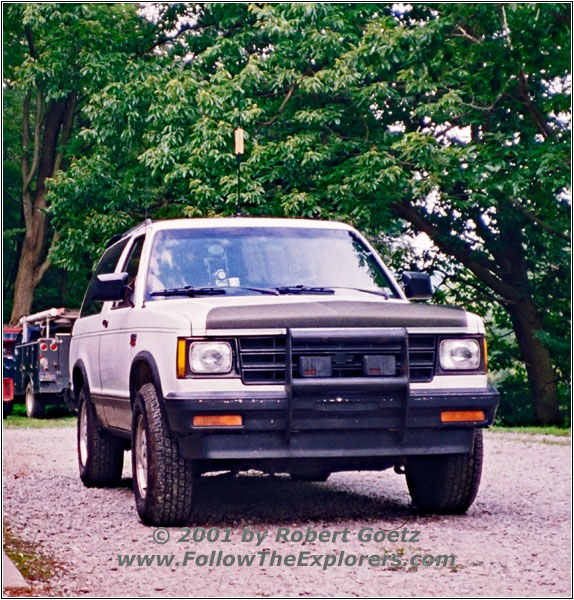 The Front of my S10 Blazer
I buy the last utilities for my trail today. Next stop is a brief visit to Radio Shack to buy a SWR–Meter. This helps me to adjust the CB antenna. Next I pack all the remaining stuff in my car.
I am also able to locate the problem in my charging unit really fast: The programming wire was connected which sent my device in the engine compartment always in programming mode. I have forgotton to test the cabling back home…
Around 6pm I am finished with all my preparations. I am ready to go for tomorrow!
General
Breakfast: Home
Dinner: Home
Motel: Home
Distance: 28 miles