Lewis and Clark Trail Back Home 1805 — 1806
Day 9: August 20th, 2001 Champaign — Austin
I have breakfast at Bob Evans with my usual menu: Bacon, Eggs and White Toast. After this hearty breakfast I drive to the next gas station.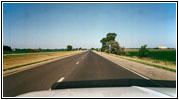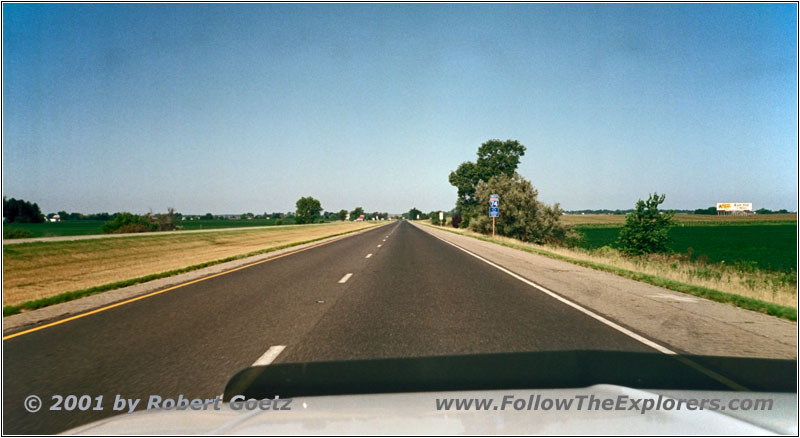 I–74, IL
I am back on I–74 West just past nine. I follow this Interstate for another 190 miles before I turn onto I–80. Lucky me it is not raining like yesterday. But it is getting really hot. My new outside temperature gauge shows almost 90 degrees. But I still try to avoid using my air condition. As long as I can withstand the heat with just the fan it is better to keep the fridge off.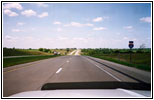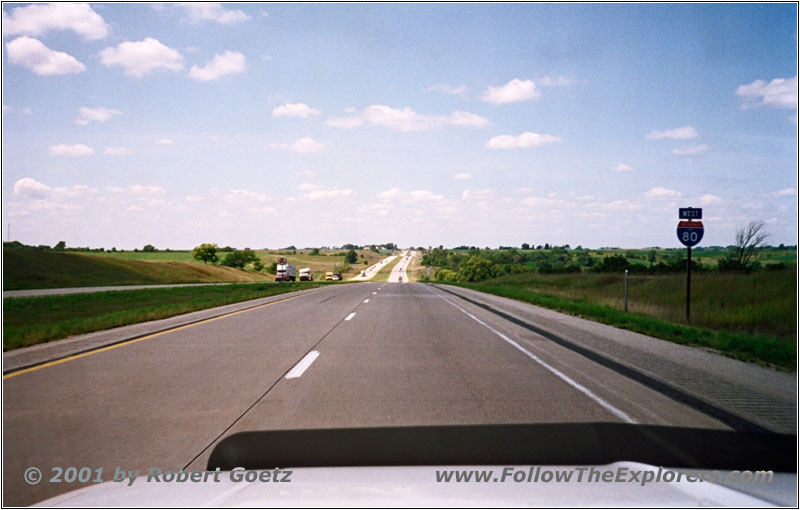 I–80, IA
I follow I–80 for another 170 miles up to Des Moines. There I change to I–35 North. Currently I am traveling in Iowa and it is another 150 miles to the state line of Minnesota. There is pretty much traffic on I–35, but I am still able to proceed fast.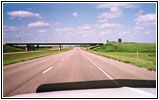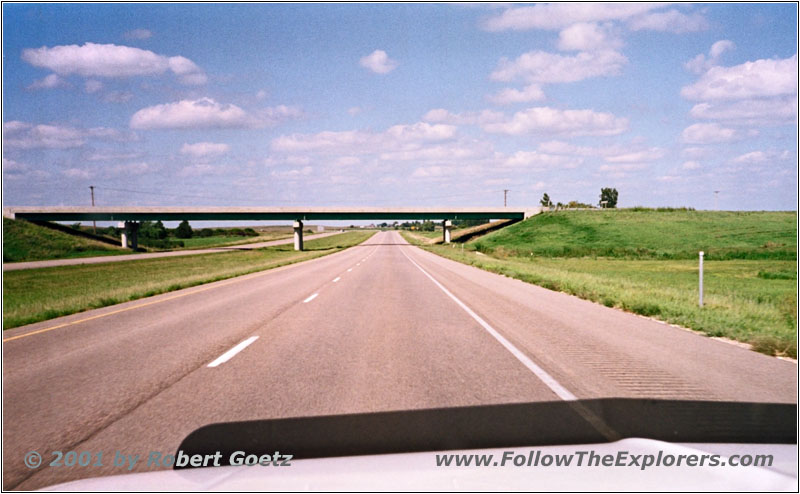 I–35, IA
I follow I–35 all the way up to I–90, where I turn east. My destination for today is the Super 8 motel in Austin. I arrive already around 5pm. But even then all rooms at the first floor are gone. So I have to take one on the second floor. I ask for a nice restaurant and they recommend the Trolly's not far from the motel. They should have great steaks!
But first I have to drag all my stuff up to the second floor. Next I check the footage of today. I am still early, so I use the time to program the next GPS positions into my handheld device. Then I give the restaurant a try. The steak is really as great as the lady at the reception promised. I pay my bill around eight and return to my motel.
General
Breakfast: Bob Evans, Champaign
Dinner: Trolly's, Austin
Motel: Super 8, Austin
Distance: 515 miles