Lewis and Clark Trail Back Home 1805 — 1806
Day 10: August 21st, 2001 Austin — Rapid City
The day starts with slight rain. I get Spott's Restaurant as breakfast recommendation during check out. As usual I order my bacon, eggs and white toast combo for breakfast. The amount of food is always enough for the whole day. I only need some water to drink, especially at temperatures like the other days.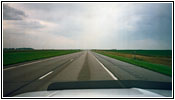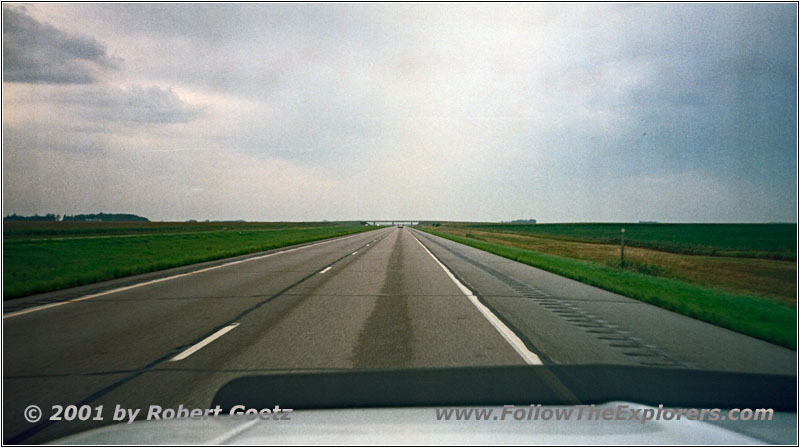 I–90, MN
After my stop at the gas station around eight I am ready to go for the destination of today: Rapid City in South Dakota. I will stay on I–90 for the next two days. It's around 175 miles to the South Dakota state line. The traffic is decreasing slowly here. I leave now the crowded east and arrive at the "Wild West" (at least what is left).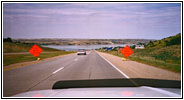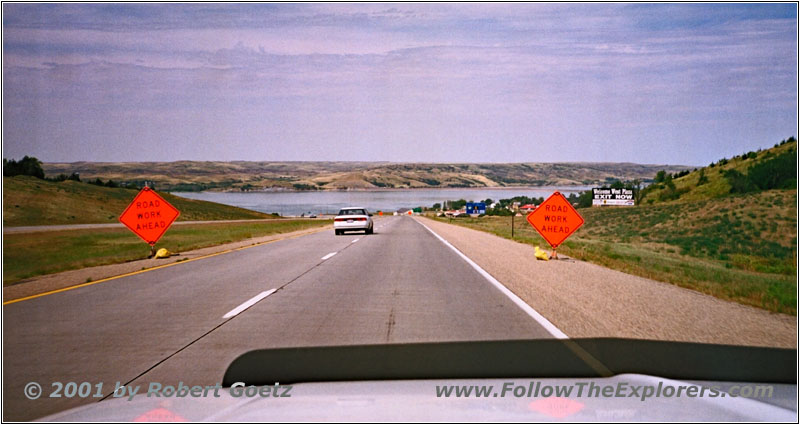 Missouri River, I–90, SD
It's another 350 miles form the state line to Rapid City. But there is still Chamberlain at the Missouri River laying in front of me. When I was two years ago with my rental car on the Lewis & Clark Trail I also drove on exactly this little peace of Interstate around Chamberlain. But it's a complete different feeling to drive there now with my own car! Two years ago I would have never expected that this will ever happen…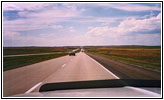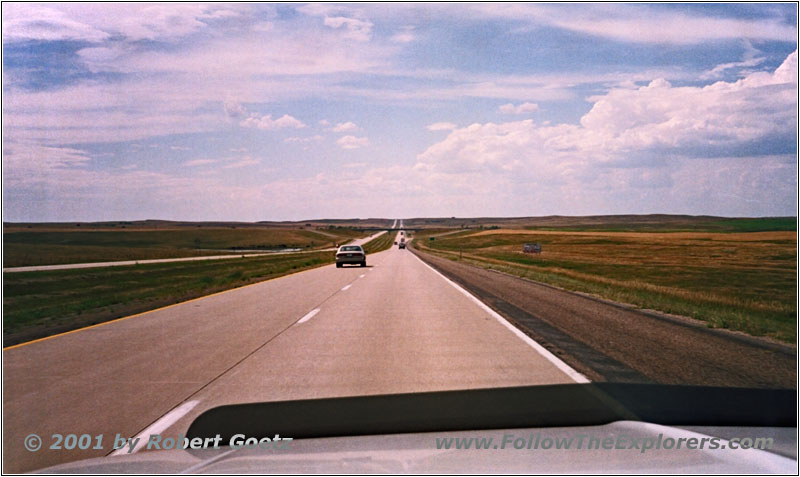 I–90, SD
But this time the heat is horrible. My temperature gauge shows more than 100 degrees! I am close to turn on my air condition. But the air is very dry so I am still able to withstand the heat. The air condition would make the air even dryer and when I would leave the car it would feel like running against a wall. So I keep the air condition off.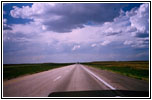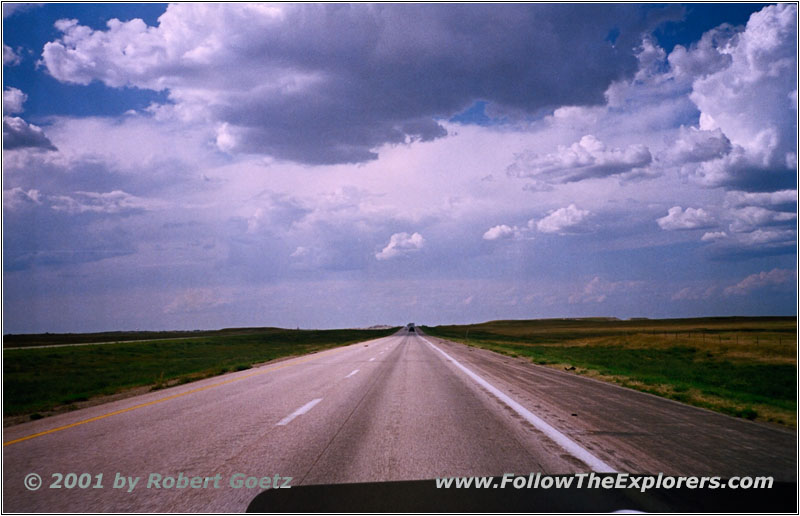 I–90, SD
Even with the heat I make it to may destination and still way ahead of my planned arrival time. It's close to five when I check in at the Motel 6. I put my luggage in my room, which is as usual at the second floor. Then I drive to Wal Mart. I need engine oil, wipers, batteries for my camera and I also want to check what kind of food they have for my camping trip.
My next destination is the local Outback Steakhouse. A big steak is so perfect after such a long ride! Then I return immediately to my motel.
General
Breakfast: Spott's Restaurant, Austin
Dinner: Outback Steakhouse, Rapid City
Motel: Motel 6, Rapid City
Distance: 546 miles