Sullivan, Clinton and Broadhead Trail 1779
Day 16: September 18th, 2000 Binghamton — Buffalo
Today will be a long journey: I am driving back north to Niagara Falls, one of the highlights of my journey. But first I need a big breakfast. The guys at the motel tell me to look for a restaurant the road up north. It's only a couple of hundred yards and on the right hand side. And it is as good as the people told me.
First I do my usual stop at the gas station. Then I am on my way for the last portion of the James Clinton Trail of my journey. I follow Highway 17 along the Susquehanna River to Waverly and Sayre. This is Tioga point where James Clinton met John Sullivan to start their march against the Indians.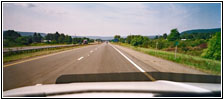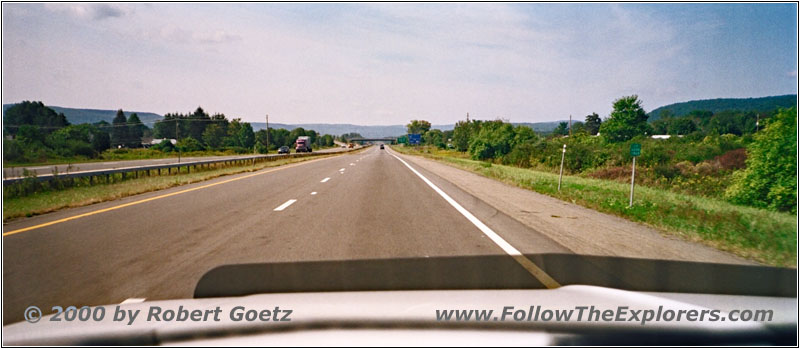 I–390, NY
Now I leave the path of my two heroes and drive the fastest way up to Buffalo. First I go back on Highway 17, which is already like an Interstate here. Then I drive Interstate 390 up north until I reach the height of Buffalo. Now I follow Highway 20 around 60 miles to the west until I reach Buffalo. There is my Motel 6 where I plan to stay for the next two nights.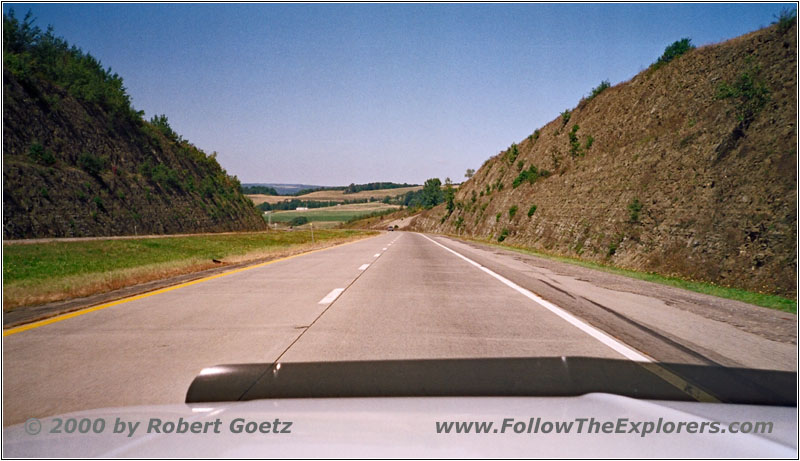 I–390, NY
Around 3pm I am checking in. Although it is early almost all rooms are already gone. While unloading my truck I meet Linda. She is a trucker lady and got stuck here since several days. The head gaskets were blown on her truck and she lost a whole lot of coolant. She hopes she will be back on the road in two days. I will keep my fingers crossed and put my stuff up in my room.
Then I drive to Niagara Falls to explore where I have to go tomorrow. I am still good in time to be able to spend some extra time for this. But the drive is way longer than expected. I almost need an hour to the main parking lot of Niagara Falls. I drive on to Old Fort Niagara which I plan to visit in two days. Tomorrow I only plan to visit Niagara Falls.
I am back in Buffalo around half past seven. Now I start my search for a nice restaurant. There are a lot of choices around and I decide to go to the restaurant Uno. It's already too late when I encounter it is Pizzeria Uno. But they also have other things than Pizza. The interior looks a little bit like a restaurant in Chicago in the wild 20's. Everything is very comfy. The meal is great and I drive back to my motel around half past eight.
General
Breakfast: Family Restaurant, Binghamton
Dinner: Pizzeria Uno, Buffalo
Motel: Motel 6, Buffalo
Distance: 302 miles