Sullivan, Clinton and Broadhead Trail 1779
Day 15: September 17th, 2000 Utica — Binghamton
Yesterday I forgot again to ask if they also have breakfast at Appleseed's. But I decide to just try it. The parking lot looks empty but the door is open. I ask and they tell me that they have a breakfast buffet on Sundays. But this starts at 11 which would mean an hour waiting for me. Also I really hate buffets…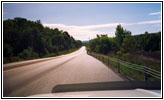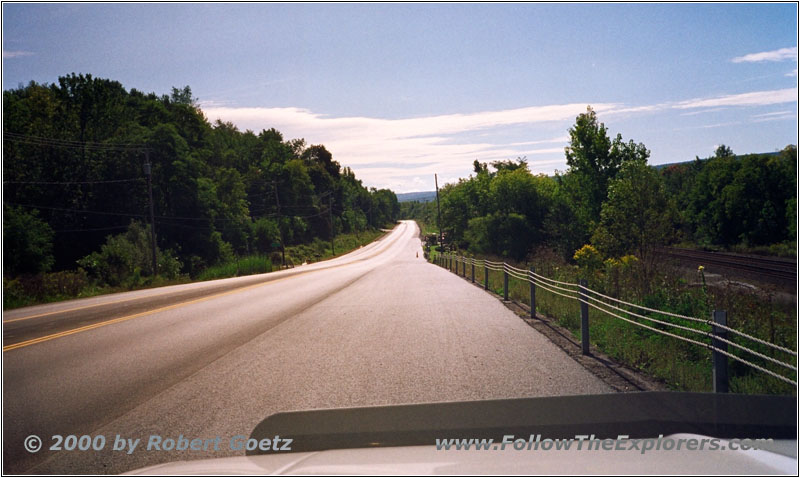 Highway 5, NY
Therefore I start to search for another location. On the other side of the road a little bit further downtown is another restaurant. The parking lot is pretty full. Inside it looks the same. I have to wait a couple of minutes for a free table. And the breakfast is way better than the look of this restaurant.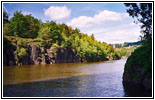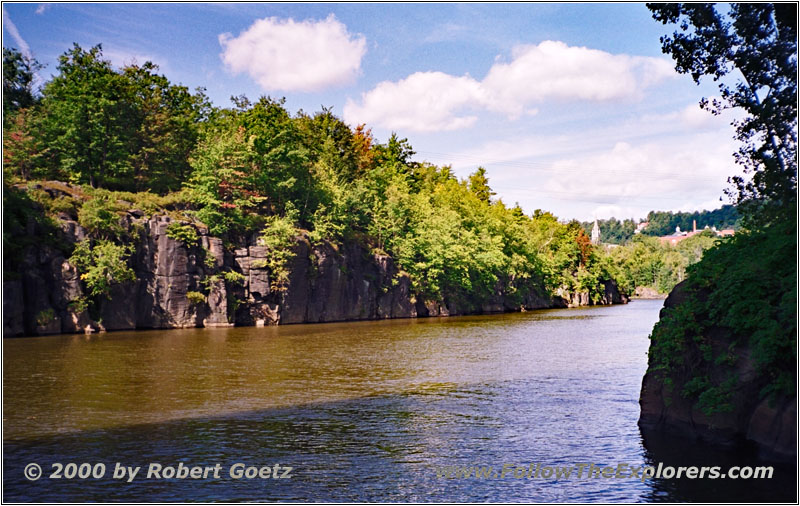 Mohawk River, Moss Island, NY
Absolutely full I start the next trip. I leave the gas station around a quarter past ten. I follow now Highway 5 through the Mohawk Valley.
My first stop is Moss Island, not far away from Little Falls. This is a rocky islands with a lot of trees and it lays in the middle of the Mohawk River.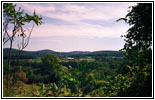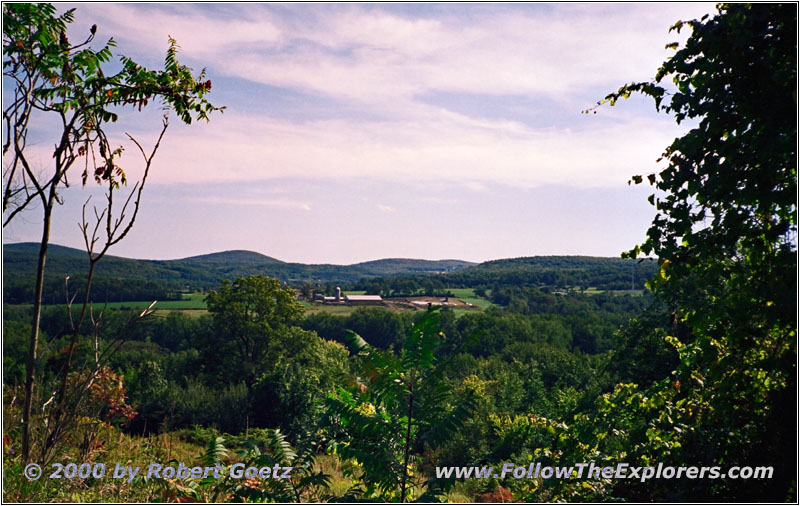 Backroad, NY
Then I plan to visit Herkimer Home. But they open at noon which would mean again an hour waiting for me. This would delay my day too much and I decide to travel on. Highway 5 takes me down further to Canajoharie. Now I am following the footsteps of James Clinton who was on this path from the beginning. He wanted to reunite with Sullivan in Tioga. I am following the Cherry Valley along Cherry Valley Creek to Oneonta.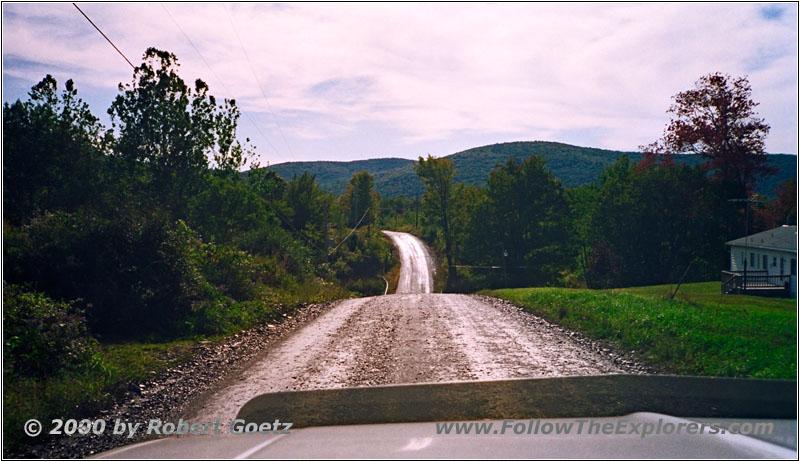 SR1010, PA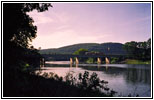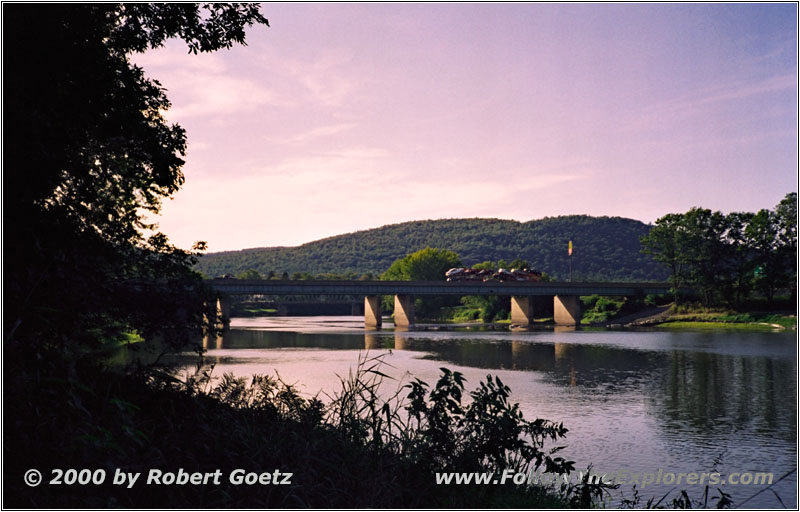 Susquehanna River, PA
The last leg is along the Susquehanna River to Binghamton. Just before I reach Binghamton the river crosses the border to Pennsylvania. But not for long until the river is back in New York.
I already reach my Motel 6 a quarter to five. This gives me the chance to start checking my video tapes before I leave for dinner.
Just across the street from my Motel is Moreys Restaurant. The interior looks very rustic. It feels like being in the deepest Wild West. But all the tables have tablecloths. When I look at the menu my fear came true: This is an upper price restaurant. But I am already there and I still want to have my steak. I have to admit that this steak was really worth the higher price. The whole dinner is excellent.
Before I leave I have a nice chat with my server. He usually works in a bank. But two to three times a week he works at this restaurant to meet new people from the road. But eventually he has to work on. I go back to my motel around half past eight.
General
Breakfast: Family Restaurant, Utica
Dinner: Moreys Restaurant, Binghamton
Motel: Motel 6, Binghamton
Distance: 214 miles