Zebulon Montgomery Pike Trail to Red River, Arkansas Journey 1806 — 1807
Day 15: August 29th, 2004 Nevada — Emporia
The headaches are gone. But the clouds are currently returning and therefore I will have a good chance, that my headaches will return during the day. But first I drive over to the 54 Cafe, which I found yesterday. The breakfast is good and sufficient. Then I drive over to the next gas station and around a quarter to ten I am back on the road.
I leave Nevada in northern direction on Highway 71.
At Horton I turn onto some backroads in western direction.
The roads are already dried out more than yesterday.
First I reach Stotesbury. After a short drive on paved roads I turn north onto the next backroad. Unfortunately two cars are blocking the road. They are currently working on their fence. When they see me approaching, they rush to move their cars out of the way. I politely thank them with a hand sign. When they see my license plates, you can tell their astonishment in their faces: What the heck does this guy from Pennsylvania do out there?
After half a mile the road does a left turn and now I realize, why they have been looking at me. I am at the boundary of a field, where usually only the farmer drives with his tractor. According to that, the soil is churned up and the recent rain has turned this into a real mud area. But I don't want to turn around. I kick in 4WD and hope, that I will make it.
I realize pretty fast, that my wheels are starting to spin. Now don't slow down. Otherwise I will have no chance to escape from here. The mud splashes all over my car, when I try to make my way through it. Now the truck will look really great, I am sure…
After a couple of sweating minutes I reach more solid ground under my wheels. Without noticing I have crossed the state line between Missouri and Kansas on probably the most adventurous way.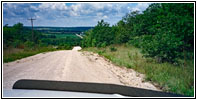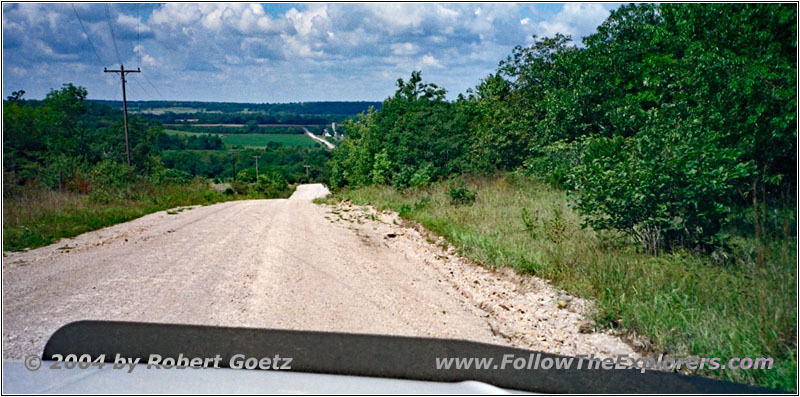 Unity Rd, KS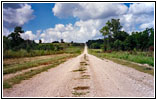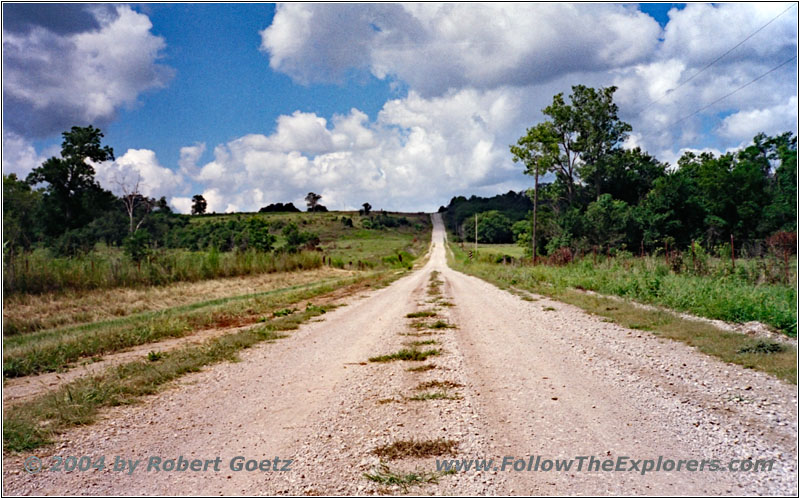 80th St, KS
Via Harding and Xenia I follow the Little Osage River to the west. At Xenia I reach Highway 65, then Highway 3. I follow the latter another mile to the south, before I turn onto another gravel road.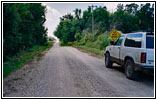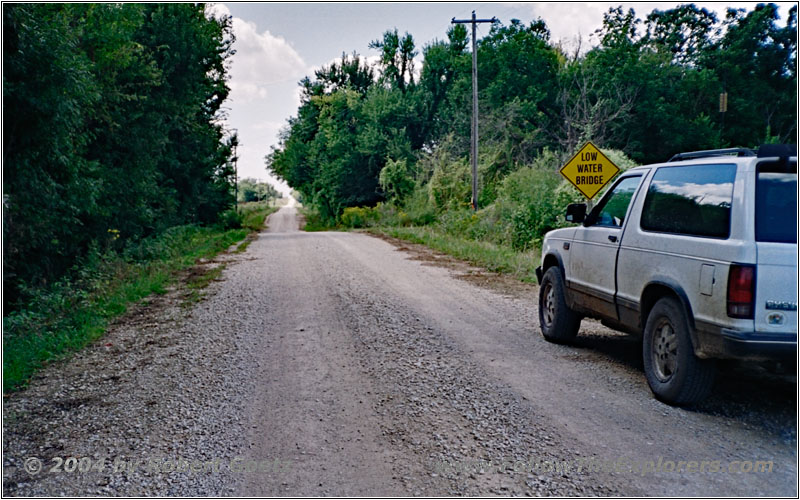 Texas Rd, KS
I almost reach Iola on backroads. On Highway 269 and 54 I reach the city. Then I take Highway 57 out of town. It seems like my GPS is currently going mad or I made a mapping error when mapping out the road on my maps. All in all my waypoints suddenly does not fit anymore the roads I am traveling. Therefore I have some difficulties, until I am back on the correct roads again.
I have left the river in the meantime and I follow now Pike's path to the Pawnee Indians. First I drive over and through Neosho Falls to the northeast.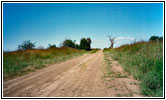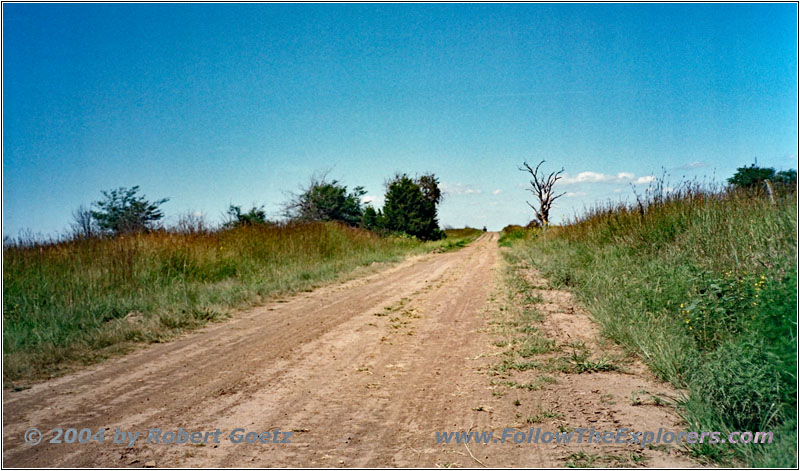 Osage Rd, KS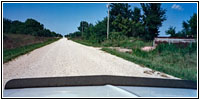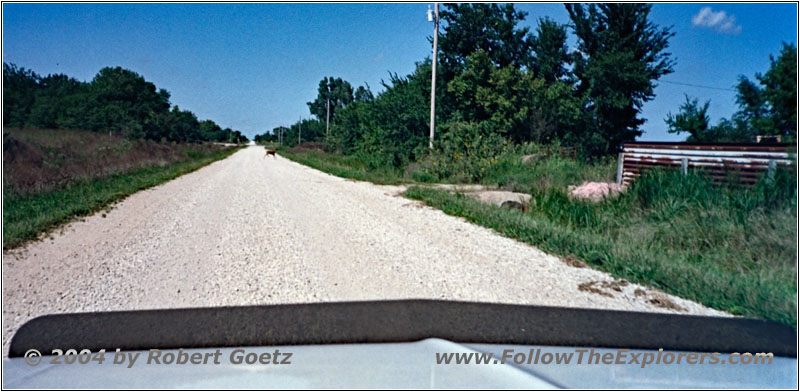 Deer Xing, Iris Rd, KS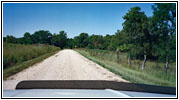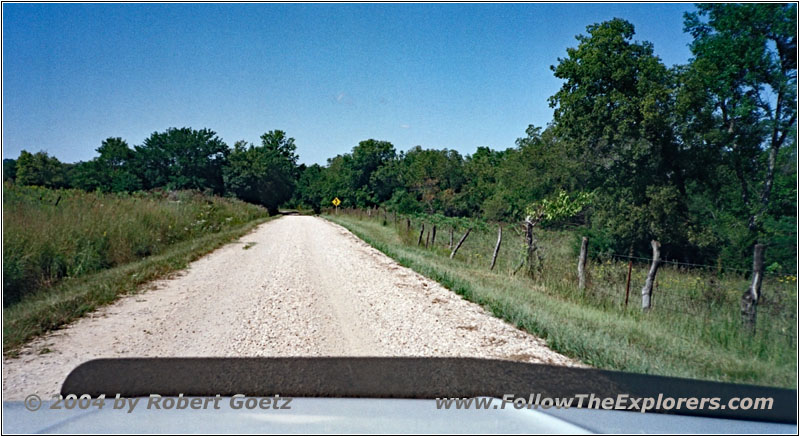 Fauna Rd SW, KS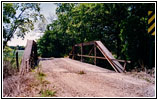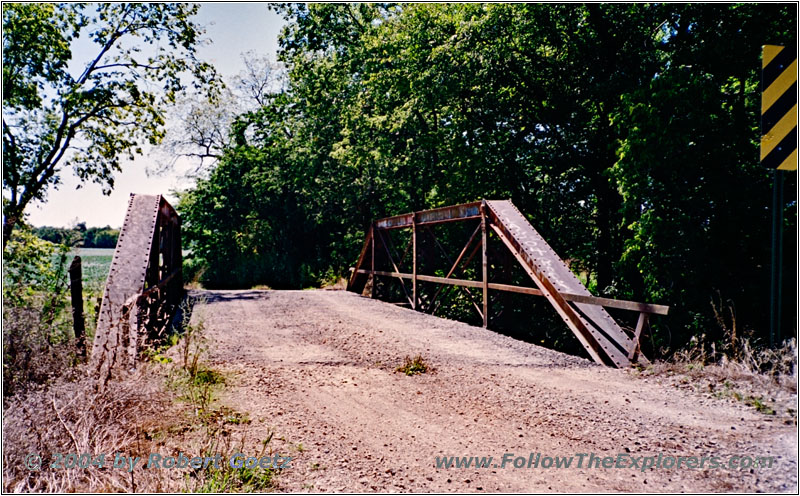 Bridge Fauna Rd SW, KS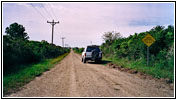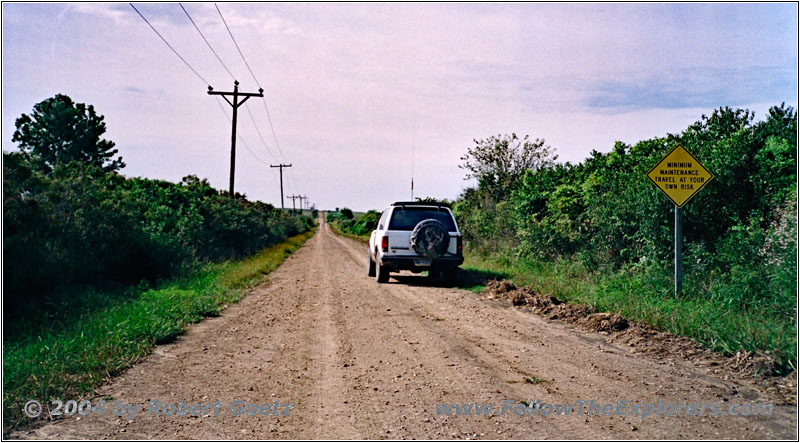 Backroad, KS
From there I drive on gravel roads to Jacob's Creek Landing at the boundaries of the John Redmond Reservoir. Then I continue in western direction.
Finally I reach Highway 57 North and the little village of Olpe.
On Highway 99 I continue north up to Emporia. Taking the Interstate I finally reach my destination of today, the local Motel 6. I check in at a quarter to five. In the meantime my headaches have returned really dramatically. I take another pill and check my video taping of today. Then I lay down for a while.
It seems my head is not really getting better soon. Therefore I don't start a long search for a dinner restaurant and drive over to the Applebee's, which I have already seen, when coming into the city. There I have one of the numerous chicken breast variations, which are again great here.
Just past eight I pay and drive back to my motel. When I arrive there, I immediately go to bed. Hopefully my headaches are finally gone by tomorrow…
General
Breakfast: 54 Cafe, Nevada
Dinner: Applebee's, Emporia
Motel: Motel 6, Emporia
Distance: 177 miles