Zebulon Montgomery Pike Trail to Red River, Arkansas Journey 1806 — 1807
Day 14: August 28th, 2004 Warsaw — Nevada
The rain, which was yesterday announced in the radio, has now reached my location. At the moment it is raining from the buckets. But after a quarter of an hour it is getting better and I decide to hurry up to get my stuff into my car. I made it almost dry, before the next rain shower rolls in.
I am checking out and start my search for a nice breakfast place. The motel recommends the Harry's T, which should also serve breakfast now. But unfortunately it is closed, when I arrive. Therefore I drive to Downtown Warsaw. When passing the downtown area, I see two nice Cafes: I decide to chose the Lazy River Cafe as my favorite!
It is an old building, which has been remodeled to be a restaurant. It has a real unique atmosphere. Also the breakfast and the coffee service is outstanding! And the price is really good — this place gets my absolute highest recommendation! If I should ever be in this area again, I know where I will have breakfast…
Slowly the rain is getting less and I drive over to the next gas station. Around ten I am back on the highway. First I take Highway 7 West, then County Road Z.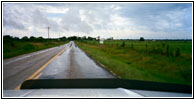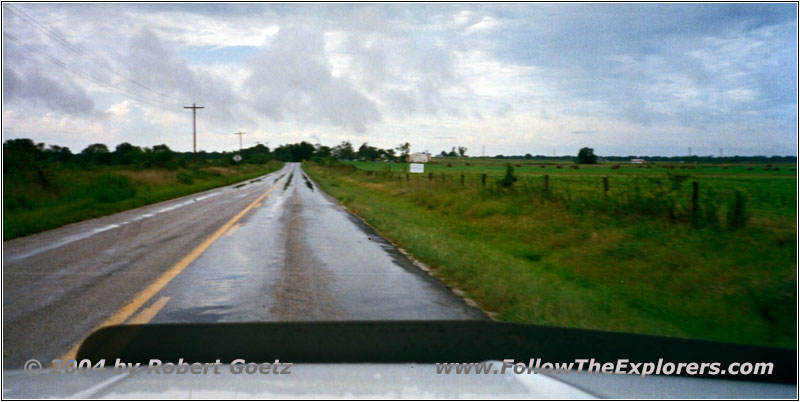 Backroad, MO
Finally I am back on Highway 7 and continue on County Road ZZ. Now it is getting difficult to exactly follow the river, because it is extremely meandering here. The road only follows approximately the river. Therefore you only have a chance to see the river, when you cross them on a bridge.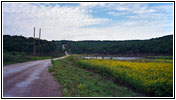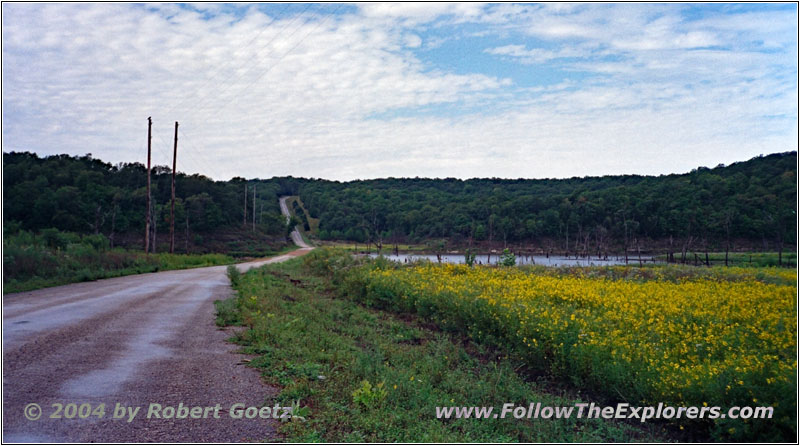 NE Boyscout Camp Road, MO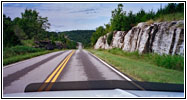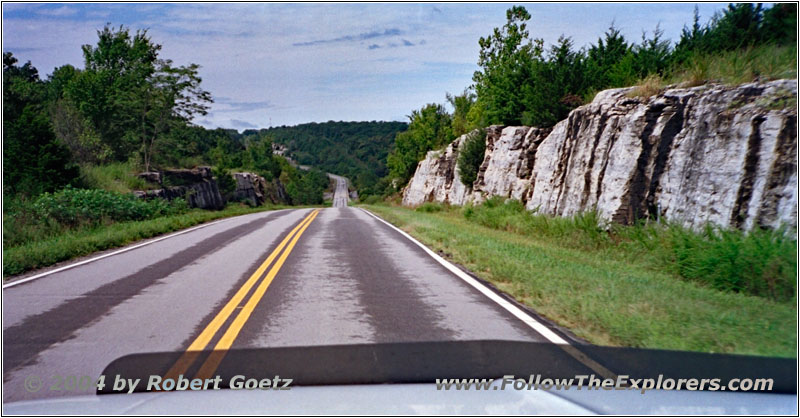 Highway 82, MO
At Iconium I am back on my gravel roads until I reach Highway 82 again. After a couple of miles I turn again onto a nice County Road. But after a another few miles, the road suddenly really deteriorates. The bushes start to grow into the road and the grass is growing on the road. Then I reach a road closure — the road leads directly into a side arm of the river.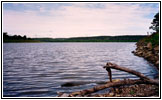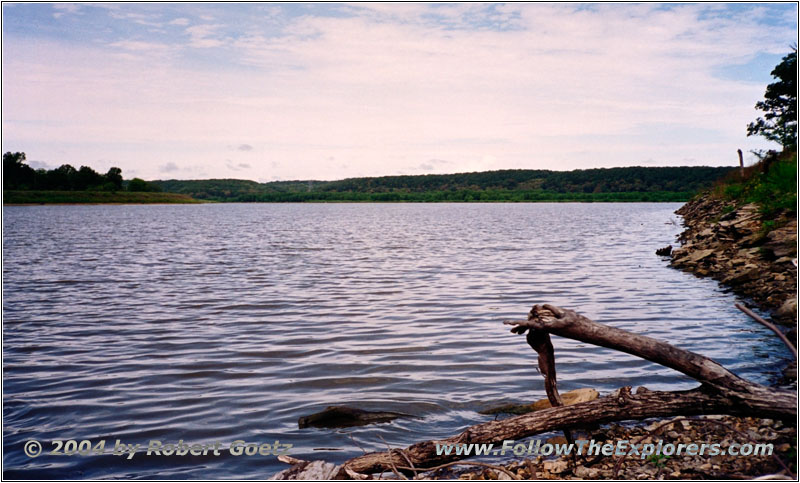 Truman Reservoir, MO
There I meet a fisher, who is looking for to catch some carps. We chat for a while and he offers me to have a seat to also catch some fish. I say thank you, but I decline. I first get my camera out of my car to get some nice pictures and video. Then I say good–bye to the nice guy and drive back to Highway 82.
I cross Highway 13 and continue for another 10 miles before I reach another branch to a nice backroad.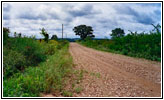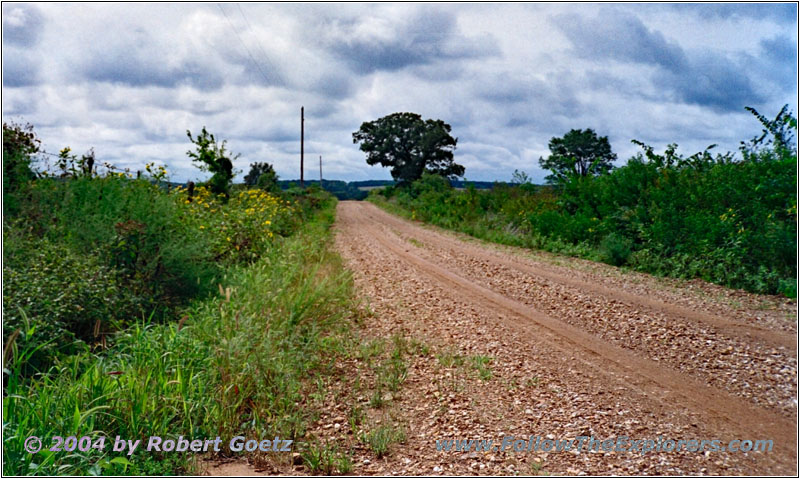 SW25, MO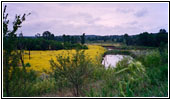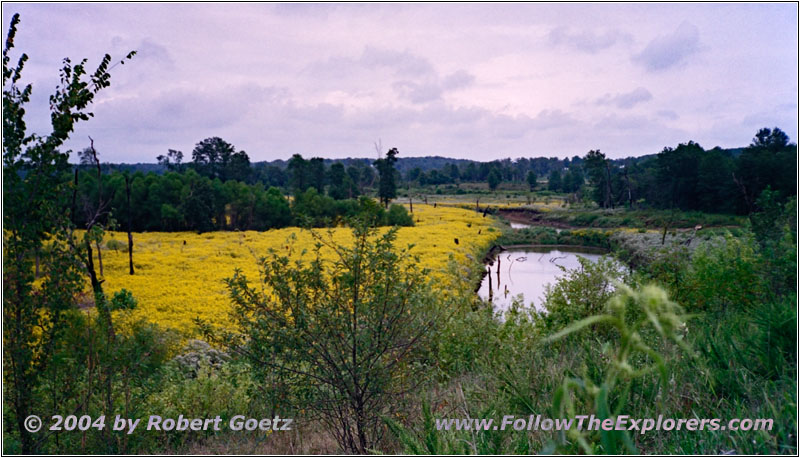 Backroad, MO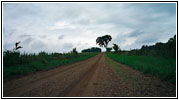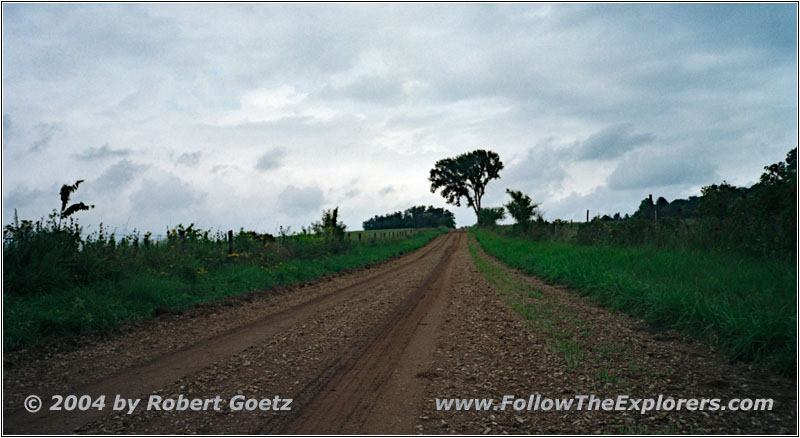 Backroad, MO
At the next branch I am back on gravel again. But the next branch, which I plan to drive, is not possible to take. So I must drive a little detour until I am back on Highway 82 again.
I follow this highway all the way to Osage Heights, where I turn onto County Road E. Then I continue on County Road B and YY until I am back on my gravel roads.
But also here I am blocked out by private properties. Therefore I try to reach my originally planned route by driving a couple of detours.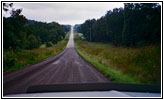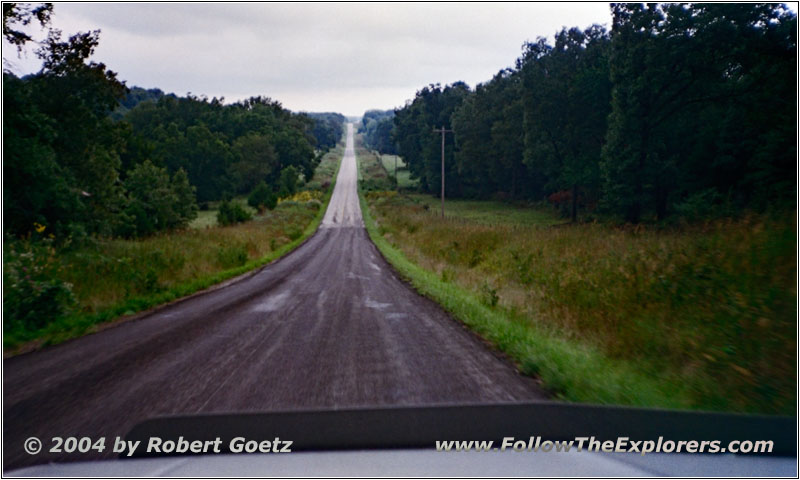 Highway Y, MO
I almost make it, but at another branch an ATV approaches me. The road looks extremely muddy and because there are ATVs on the way I decide to take another detour rather then fighting my way through this mud and maybe got stuck in the end. All in all my little truck is already dirty enough due to the wet roads…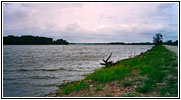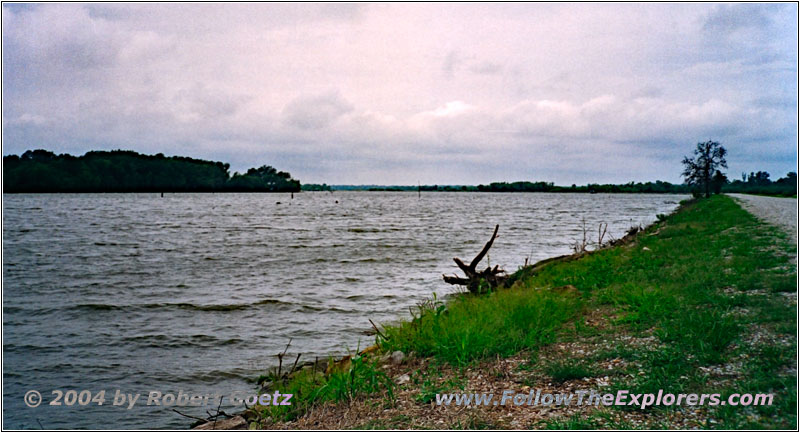 Blair Rd, Schell Lake, MO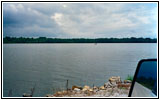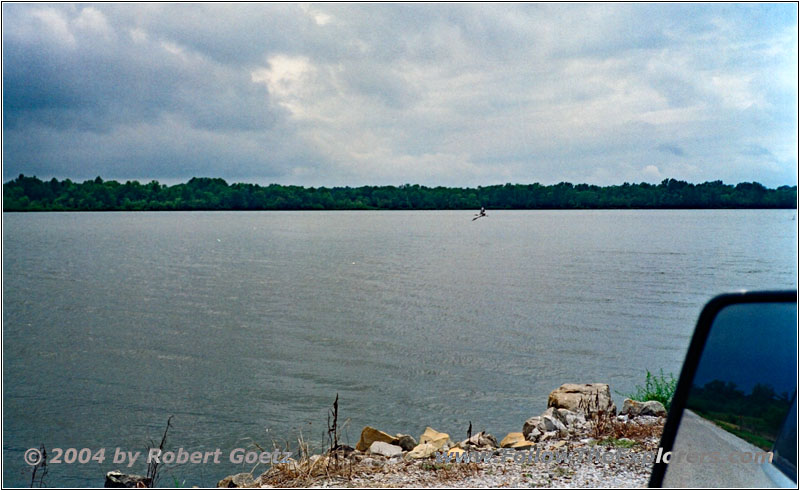 Blair Rd, Schell Lake, MO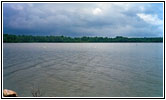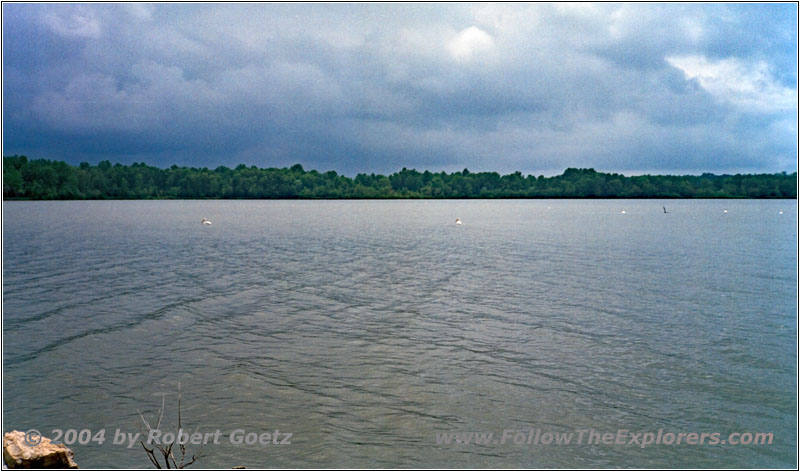 Blair Rd, Schell Lake, MO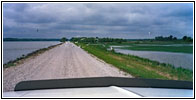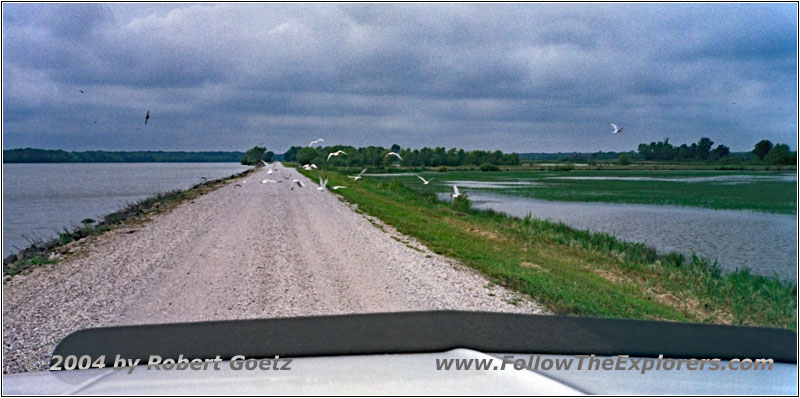 Blair Rd, Schell Lake, MO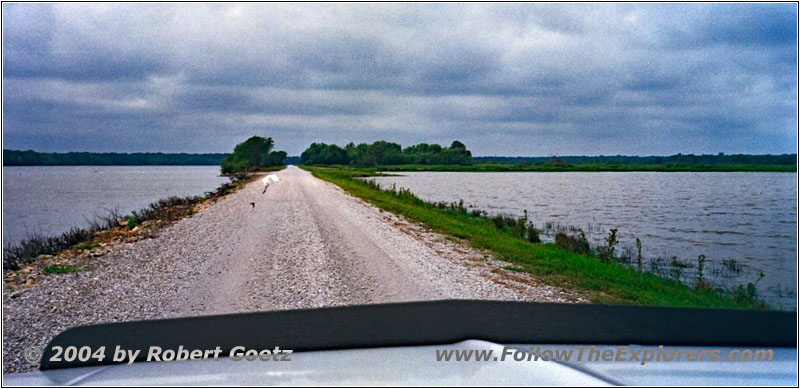 Blair Rd, Schell Lake, MO
So I drive from one blocked road to the next — mainly due to private properties.
Only when I reach County Road RA and have no remote roads anymore on my plan, I am able to drive the roads as I have it mapped out. Because of the weather, some headaches are starting again.
At Schell City I first take Road C and then Road M. In this area is also the small hill where Pike once stood and looked down to Osage Village. Today this hill is private property and I can only pass this area in a distance.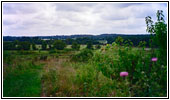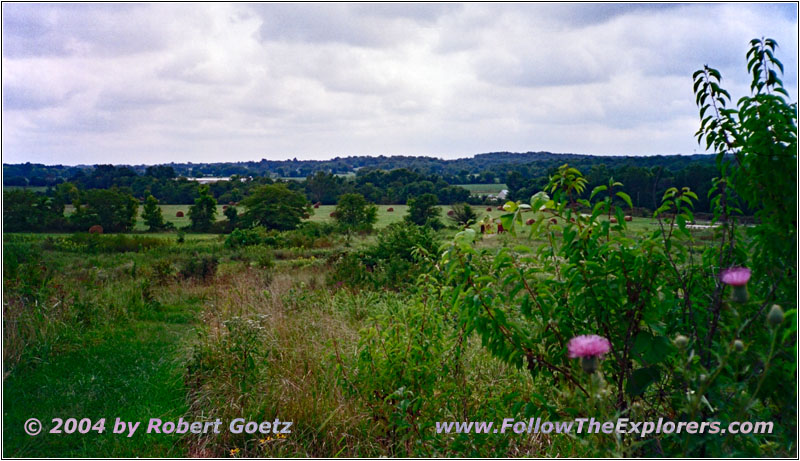 Osage Village, MO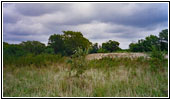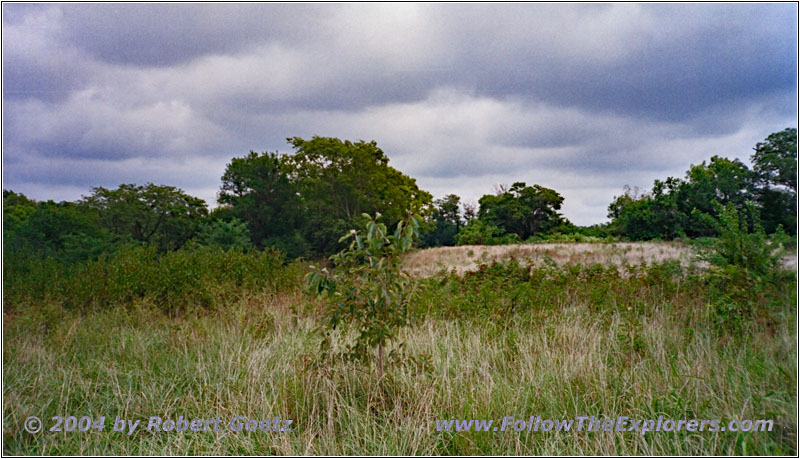 Osage Village, MO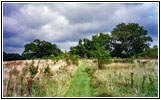 Osage Village, MO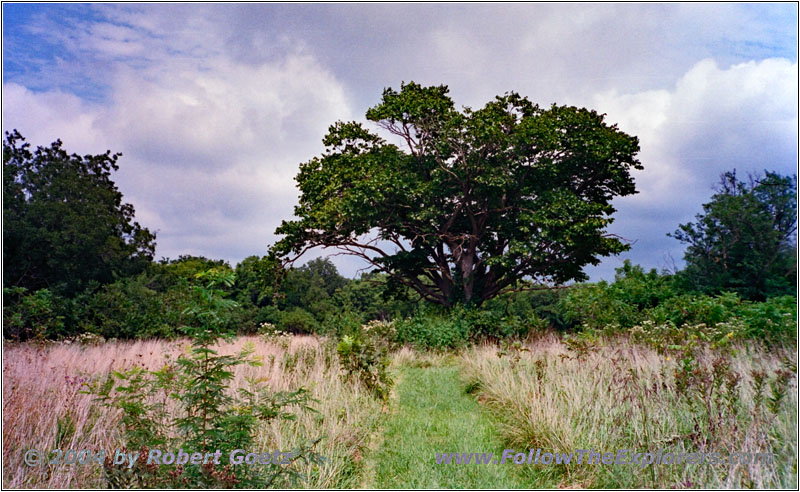 Osage Village, MO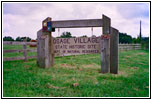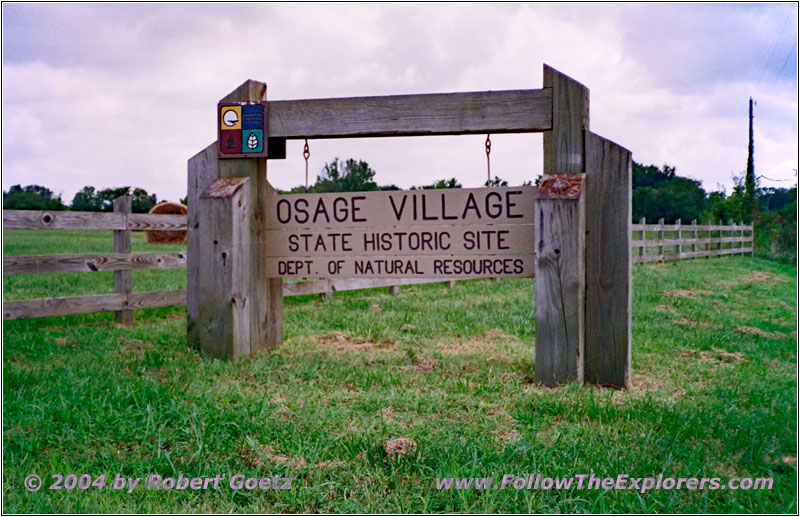 Osage Village, MO
But I am visiting the Osage Village. This is an open area. But due to being in the past season, there are no self guided brochures laying around. So I can only walk down the hiking trail and enjoy the scenery. What will be the meaning behind all these numbers along the trail will most likely stay a secret for me…
The weather is still not really nice. There are some thunderstorm clouds roaming around through this area. So I hurry up to be back in my car before the next shower rolls in. But the weather stays nice for me and I am able to reach my car dry. Lucky me it has cooled down a little bit due to the recent rain showers. But we are still in the 90s.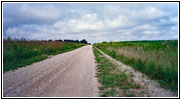 E Earhart Rd, Camp Independence, MO
I am driving back to County Road M on the E Earhart Rd.
Finally I reach Highway 71 to Nevada, where the Super 8 motel, my destination for today, is located. It is just 4pm when I am checking in. As I am still pretty early I receive a room on first floor. I put my stuff into the room and check the video taping of today. Then I take a look at the phone book to already get an idea where to search for decent restaurants tonight.
First I drive in direction of downtown, but I am not able to find something inviting. Then I try my luck on the business route. There is a Mexican restaurant called Casa Azteca, where the parking lot is completely full. This is very promising. Further down the road is only a Cafe, which I will already memorize for my breakfast tomorrow.
I turn around and drive to the Mexican restaurant. The restaurant is completely stuffed, but I am able to get a seating immediately. As usual the meal is for a Mexican restaurant really big and has a great value. When I leave the restaurant around a quarter past eight, I am completely stuffed. I drive back to my motel and watch a little bit TV. Around half past nine I go to bed.
General
Breakfast: Lazy River Cafe, Warsaw
Dinner: Casa Azteca, Nevada
Motel: Super 8, Nevada
Distance: 132 miles