Zebulon Montgomery Pike Trail to Red River, Arkansas Journey 1806 — 1807
Day 33: September 16th, 2004 Alamosa (Pikes Stockade)
Like last year I have breakfast at the Monterey Cafe. This restaurant hasn't changed. It is still this typical small American breakfast restaurant with only a couple of tables. I am lucky and get a nice table next to a window. Then I drive over to the next gas station. Just before 9am I depart for the last leg in Pikes footsteps.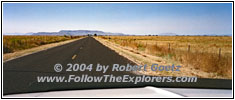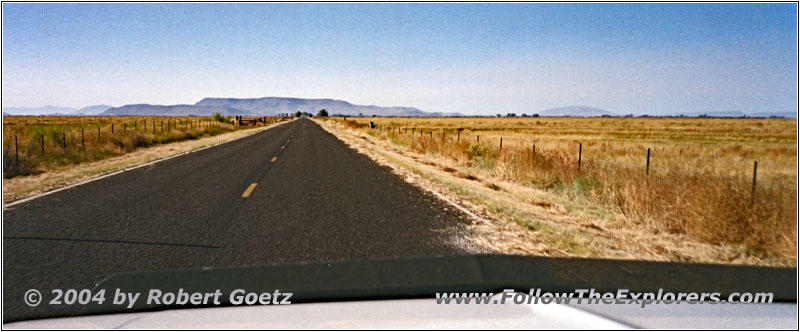 Rd S 112, CO
Last year I planned to visit the stockade he had built around here. But the location, where I assumed the stockade is located, was closed. Probably I was too much in the past season at that time. So I give it again a try this year. Unfortunately I had forgotten to add this trip as GPS coordinates to my road book. Now I must drive only with my map and out of memory. But after having lost my way briefly only one time, I finally reach the spot.
However nothing indicates this spot as a historical place. There is only an open gate, like to every other ranch. Just in front are a few signs, where something was written a long time ago. Now it is impossible to read anything. As I assume, I am definitely here at the correct location, I carefully drive through the open gate.
All this looks more like private property rather than a historical site. The road is a one lane road, where the grass is growing in the middle. It doesn't look like there are many people driving this road. After almost one mile of driving I reach the site. The small restroom is completely overgrown with weed. Also the field, where the stockade is built, is completely overgrown. Another fence is around the whole site.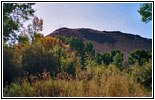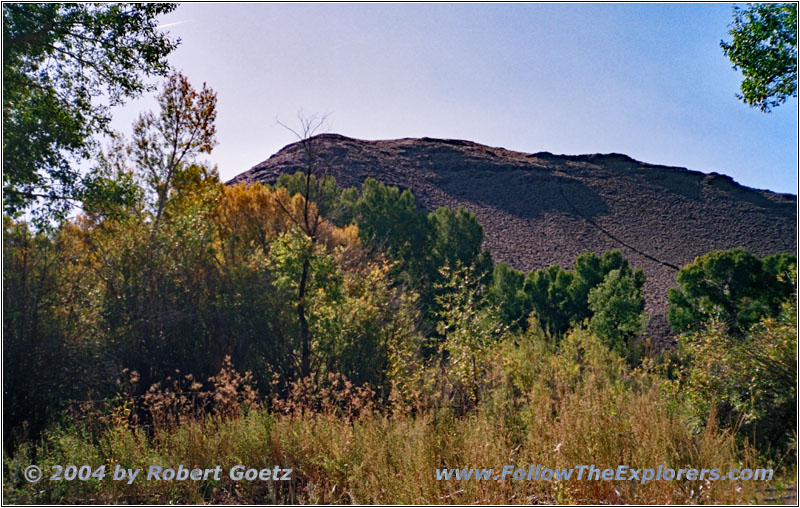 Pikes Stockade, CO
But first I walk over to the Rio Grande to see the mountain Pike once climbed up to get an overview of the area. You can see the mountain, but not the river banks. The bushes and trees are so high and thick, that there is no way to get through. At least I take some pictures and video from the mountain. Then I hike back.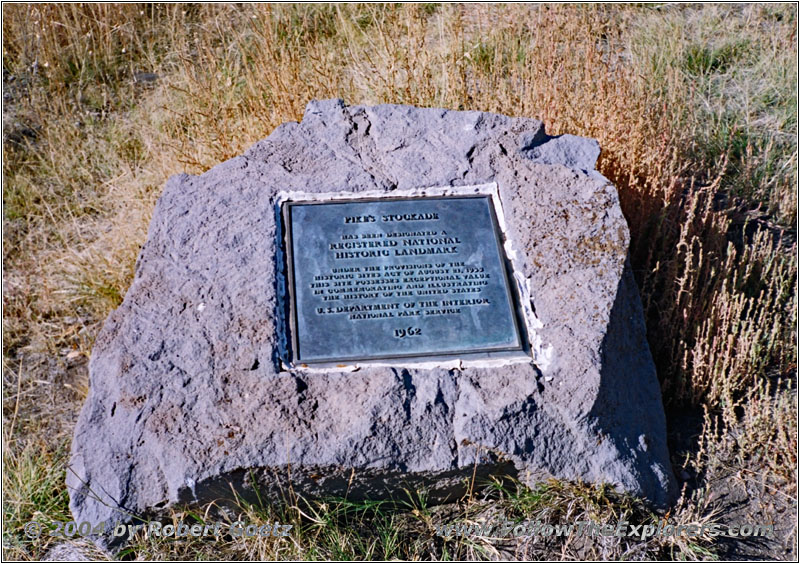 Historical Marker Pikes Stockade, CO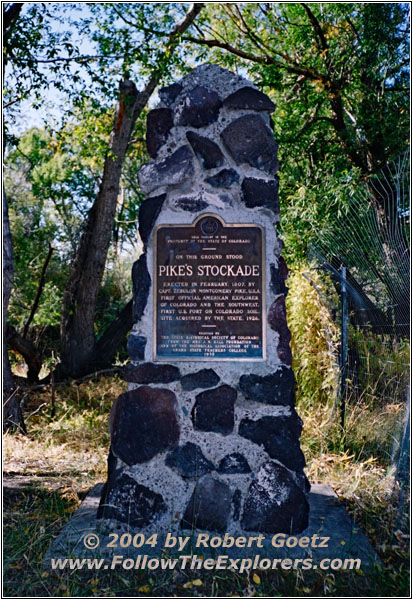 Historical Marker Pikes Stockade, CO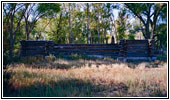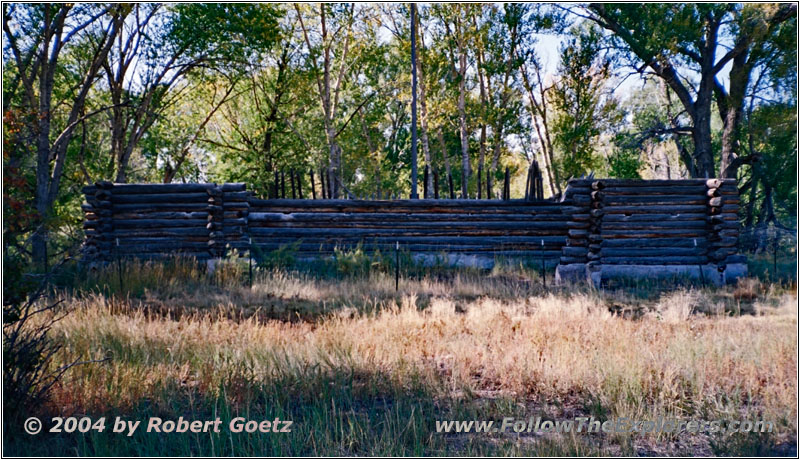 Pikes Stockade, CO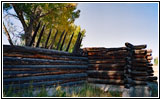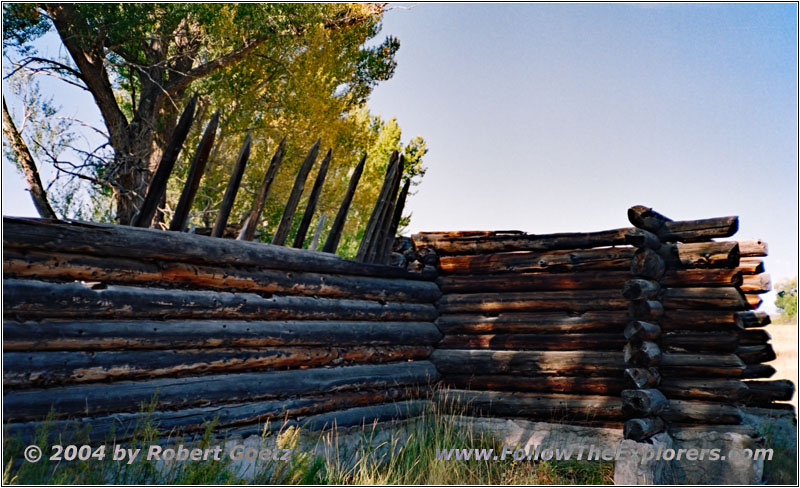 Pikes Stockade, CO
The historical site of the stockade can be reached by a small gate in the fence. First you see a small rock where a memorial plaque is inserted. Then I walk over to the wooden stockade replica, which looks really very original. But the stockade is protected by another fence at least 10ft high. Next to it is another historical marker, this time a pillar with a memorial plaque in it.
I do my video taping and take pictures. Then I hike around the stockade through the bushes. Unfortunately there is no chance to enter the stockade. Therefore I only get impressions from the outside. When I arrive back at my car I realize, that my pants are fully covered by this prickly seed capsules from the grass around. It takes a while until I am able to get rid of them. Some of them even prick in my finger. These seeds are really nasty…
After I got rid of all this weed, I enter my car and drive back. No one has entered this property while I was here and I doubt that anyone will show up later. It seems like Pike is not too interesting for most of the people.
On my way back to Alamosa I see a big column of smoke. Probably some of the farmers are burning weed or trash. But when I am getting closer, I realize, that there is a car burning. The firefighters are already there and are busy getting everything under control. I assume, that I can pass this spot soon. Therefore I pull to the side and wait. But at the end, it takes way longer than expected. Therefore I must look for another way around at the end.
With a little detour of a couple of miles I am back at Alamosa. There I try to find a post office to eventually send my picture post cards. But I cannot find one and I also don't want to search for too long. Better is to ask tomorrow morning at my motel. Therefore I continue my drive.
But I cannot proceed as fast as planned. The road construction on Highway 160 costs me another fifteen minutes…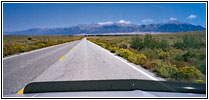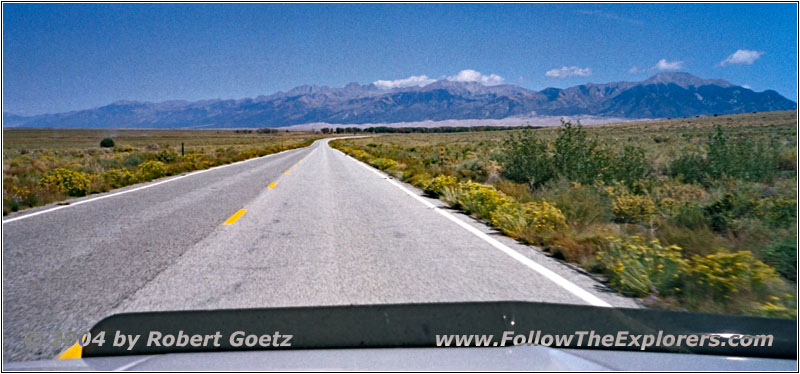 Highway 150, CO
My next destination is Zapata Falls close to the sand dunes. It is easy to find the exit and follow the signs. Just past noon I arrive at the parking lot. A short hike brings me to Zapata Creek. A sign shows you the way to Zapata Falls from here. But you can only reach them, if you follow the creek — but there is no hiking trail! You must find your way by yourself somehow over the rocks.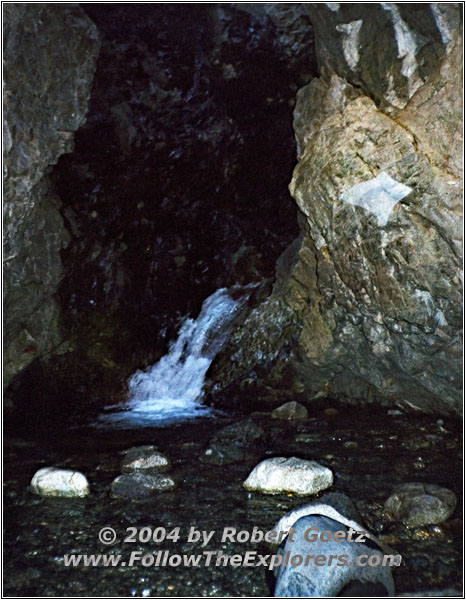 Zapata Creek, CO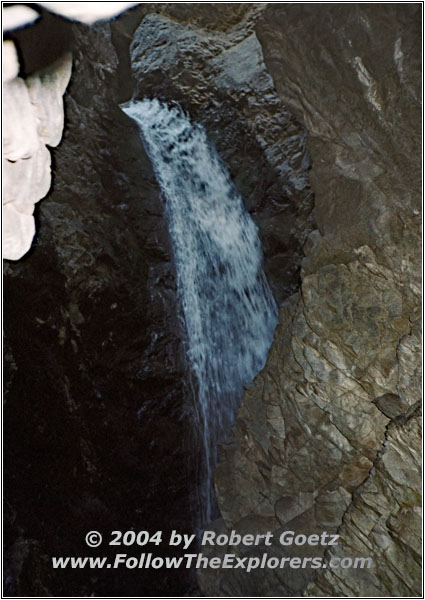 Zapata Falls, CO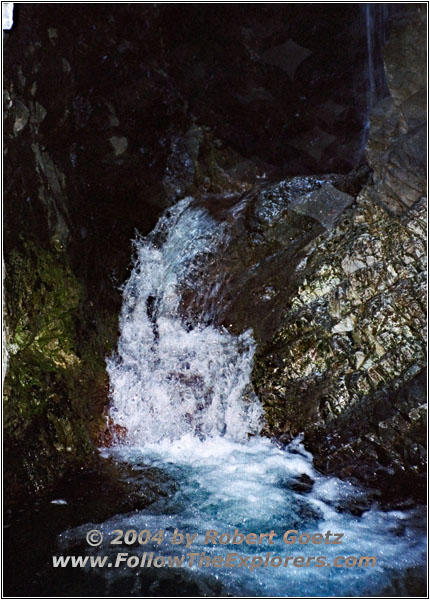 Zapata Falls, CO
But I make it to the falls on dry feet, even while carrying my tripod and all my equipment. The view of the falls are really paying back for the effort. It looks amazing, how the water falls down here. Then I hike back to the parking lot.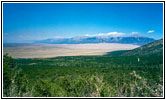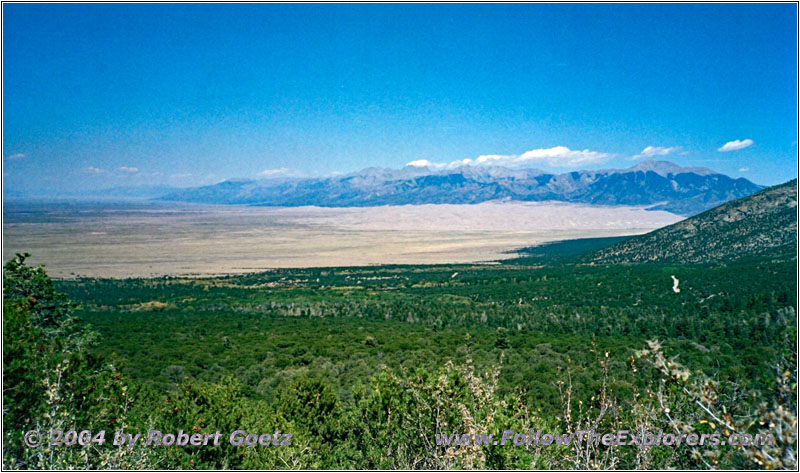 Zapata Falls Trail, CO
I am still good in time. Therefore I decide to follow the trail, which takes you up to Zapata Lake. Maybe I will have some nice views from up there into the valley. And indeed, this trail evolves as a must hike. The only downside is, that it is very strenuous because of the very steep inclines.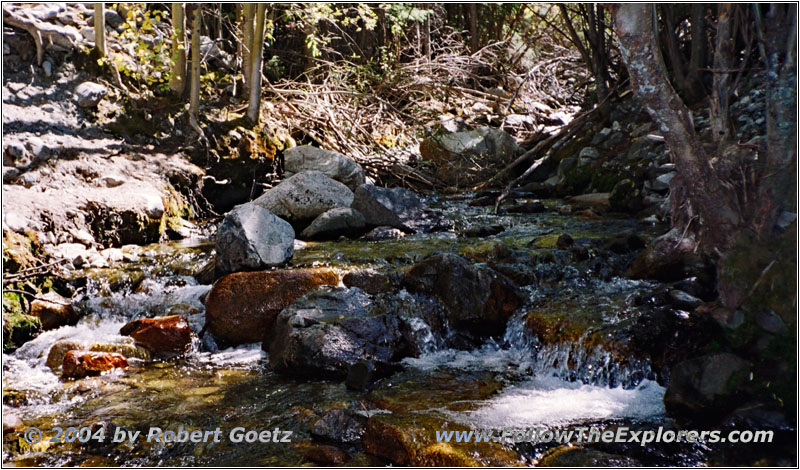 Zapata Creek, CO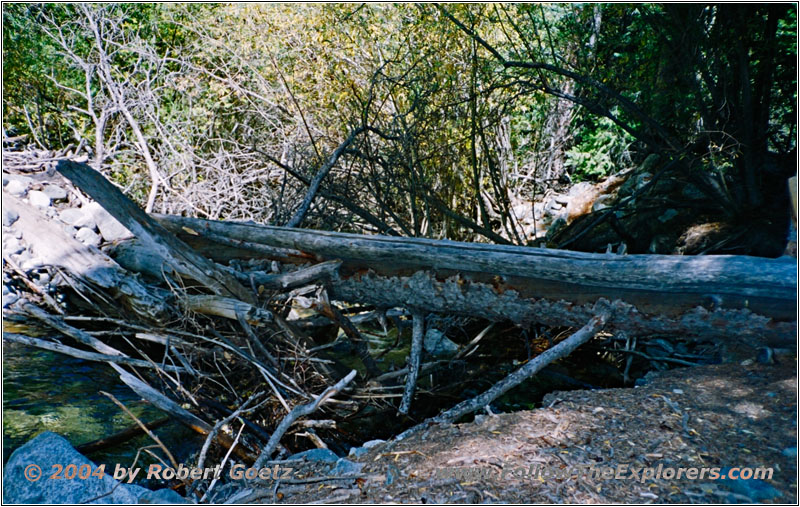 Zapata Falls Trail over Creek, CO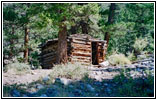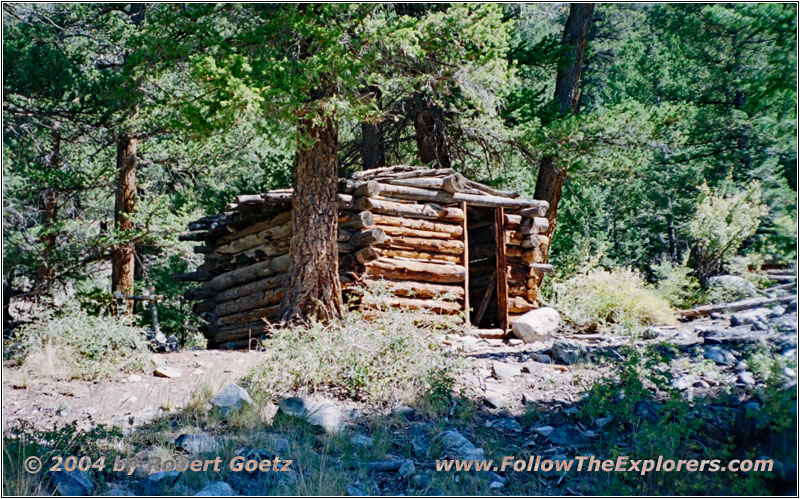 Zapata Falls Trail Blockhouse, CO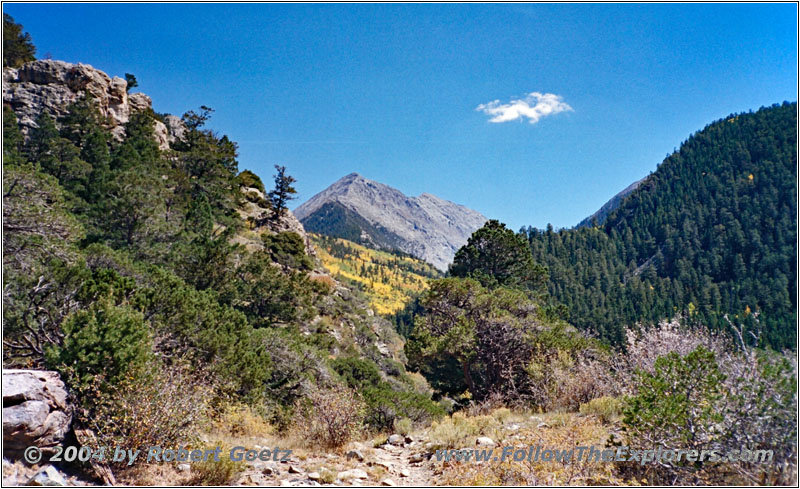 Zapata Falls Trail, CO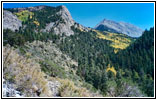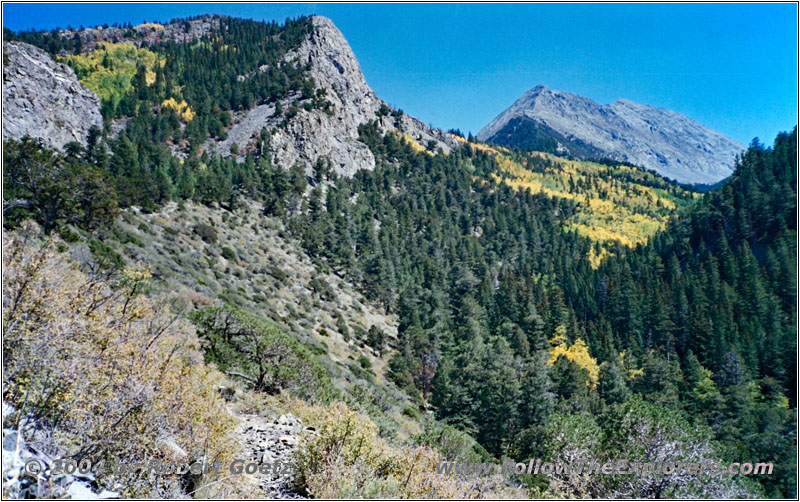 Zapata Falls Trail, CO
On the way you also pass a small blockhouse, which can give you shelter in case of a sudden weather change. I hike on, but I am not sure if I will really make it up to the lake. I have set a point of return time–wise, which I have already passed.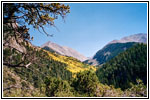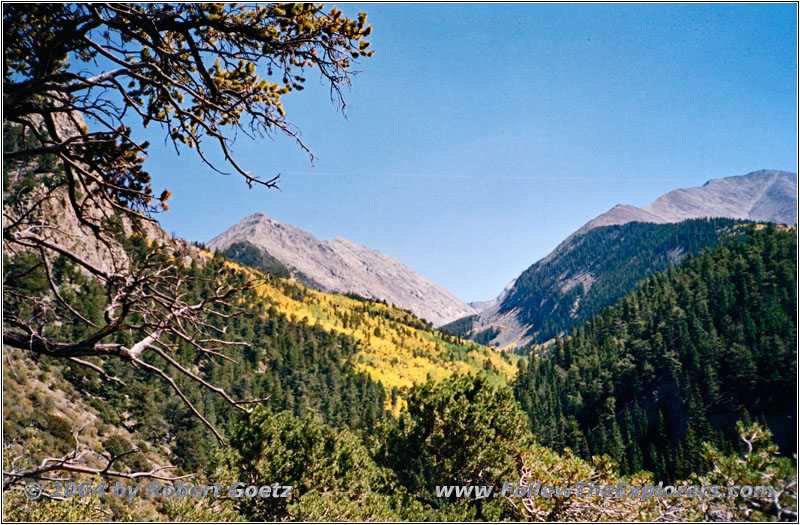 Zapata Falls Trail, CO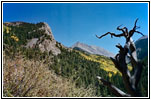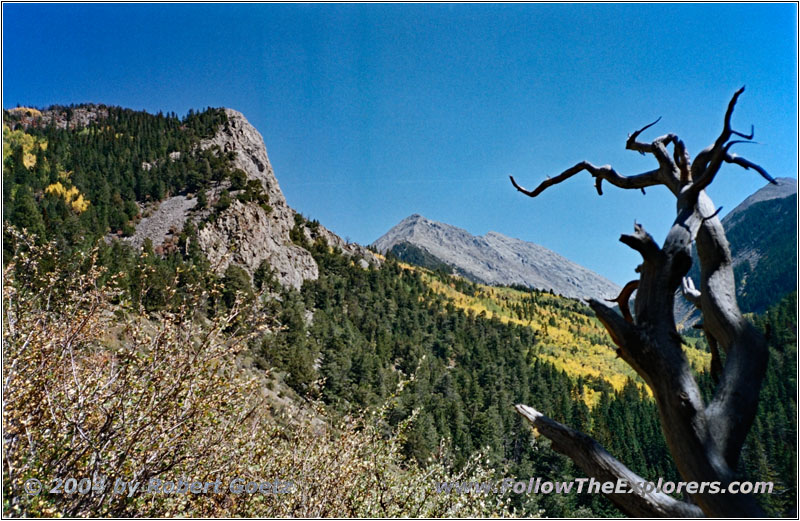 Zapata Falls Trail, CO
In this moment a couple shows up, who just return from the lake. According to my GPS it is still around 1.2 miles. But there are still many steep inclines. For that trip it seems, I am not equipped well enough. I have a nice chat with them and they tell me, that they have moved from San Diego up to here because of the beautiful landscape. I can fully understand this decision.
We say good–bye and I hike on for a little while. But I encounter, that I am starting to loose energy. Also my water is more than halfway empty. Additionally it is now getting late and the first clouds show up. As I am not really familiar with this area I decide to turn around with a heavy heart.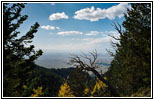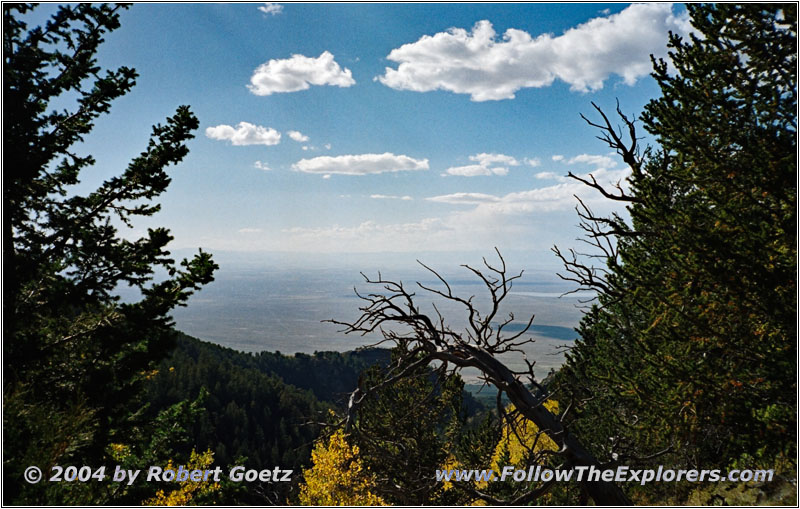 Zapata Falls Trail, CO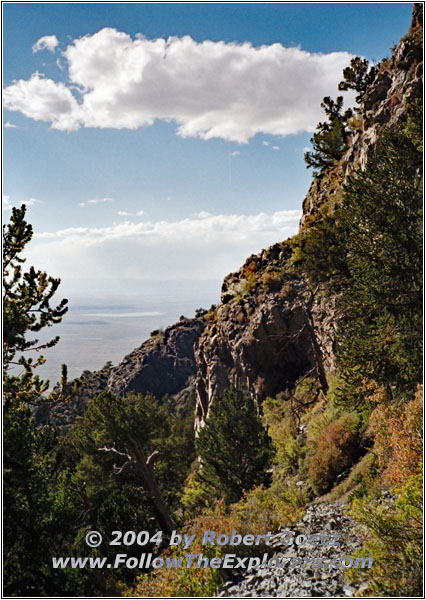 Zapata Falls Trail, CO
On my way back I realize, that I definitely should have not hiked further. I already must start fighting, because I am loosing strength. Around half an hour before I reach the parking lot, a guy with a dog approaches me. He is physiotherapist and studied two years in Amsterdam, because the education is better there. Around one and a half years ago he moved to that area because of the beautiful landscape — haven't I already heard that today from someone else?
The last stretch to the parking lot almost kills me. While I am doing some video taping, the physiotherapist passes me again on his way back. I slowly creep to the parking lot. When I arrive there, my car is the last one. First I drink a whole bottle of Gatorade to bring back energy. After that I already start to feel way better.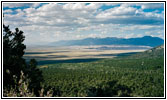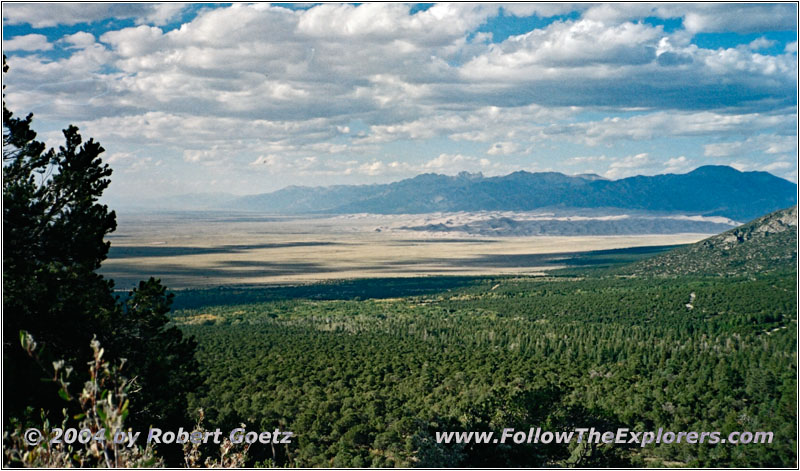 Zapata Falls Trail, CO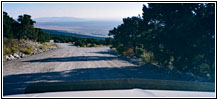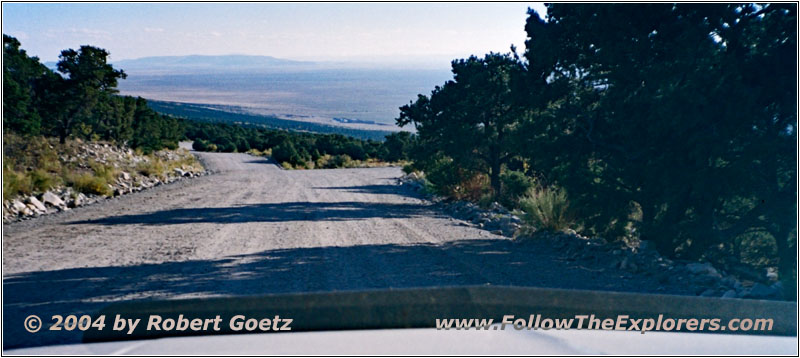 Zapata Falls Road, CO
From there I have again great views of the sand dunes in front of the mountain range. I quickly take some pictures and video, before I drive back to Alamosa. It is almost 7pm when I arrive at my motel. I just put my stuff into the room. Then I drive over again to K–Bob.
Also this time my server is not the fastest. But around eight I was able to pay and drive back to my motel. First I check the video taping of today. Then I write some post cards. In the meantime I have all post cards ready to be sent, but I have not mailed them yet — as usual…
Tomorrow I will look for a post office. I also must decide now, how I want to drive back. Originally I planned to drive to Kansas City. But my friends Christine Albert and Chris Gage, singer and songwriters from Austin, are giving a concert in Sioux Falls. The detour would be around 600 miles and one day delay. But after I have not seen them both for more than two years, I decide to take the detour. This will be a long day tomorrow. Hopefully I am again awake tomorrow as early as today…
Sights
Pikes Stockade
Zapata Falls
General
Breakfast: Monterey Cafe, Alamosa
Dinner: K–Bob, Alamosa
Motel: Super 8, Alamosa
Distance: 96 miles