Zebulon Montgomery Pike Trail to Red River, Arkansas Journey 1806 — 1807
Day 38: September 21st, 2004 Terre Haute — Pittsburgh
Today I will have my last breakfast at Cracker Barrel for another year. This time I don't need to search around for a while, because I already know, where it is located. I enjoy my cinnamon apples for the last time. Then I pay around 9am.
I drive over to my usual Marathon gas station and around a quarter past nine I am on I–70 East.
The truck traffic is increasing more and more and driving is loosing its fun. But the temperatures are still pleasant with around 75 to 80 degrees. On I–70 I drive through Indianapolis.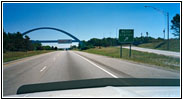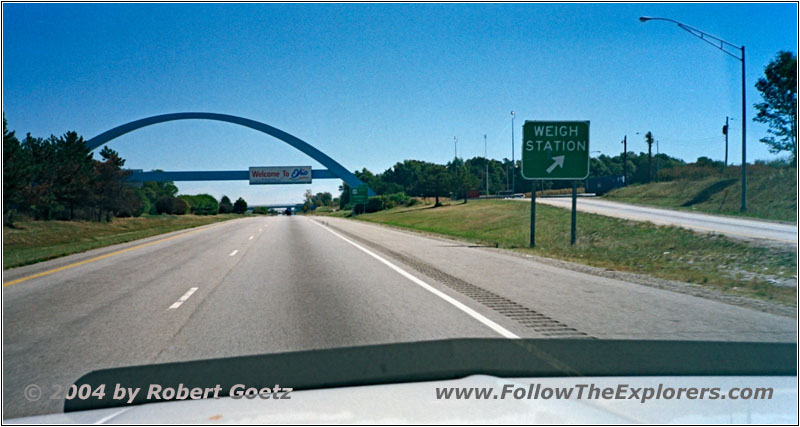 I–70, State Line IN and OH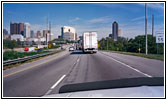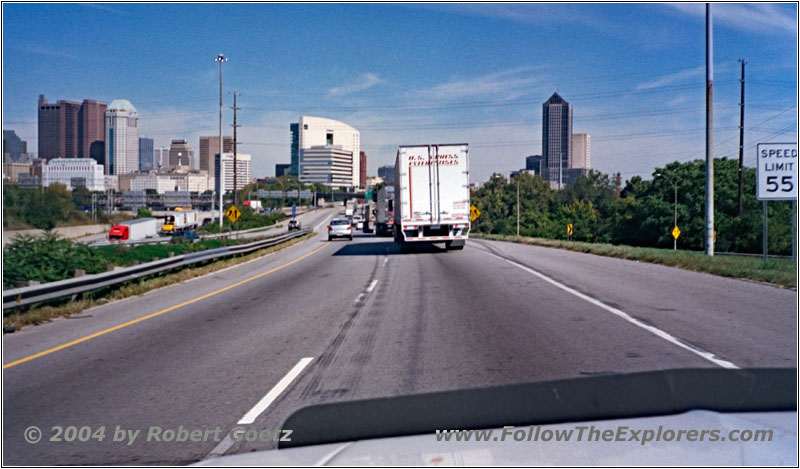 I–70, Columbus, OH
Then I cross the state line to Ohio and drive through Columbus. When my gas gauge reaches the last quarter I plan to fill in my spare 10 gallons gas at the next rest area. But this one is closed and the next one is more than 50 miles away. Hopefully I will make it. And it is getting really close before I run out of gas. But I make it.
When filling in my gas cans I make a real mess as usual. I always ask myself how someone can design a can in such an idiotic way. There is no way to avoid spilling a lot of gas…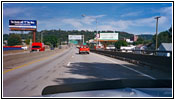 I–70, Wheeling, State Line OH and WV
With my new spare gas I continue on I–70 and cross the state line to West Virginia at Wheeling.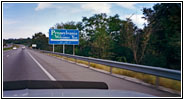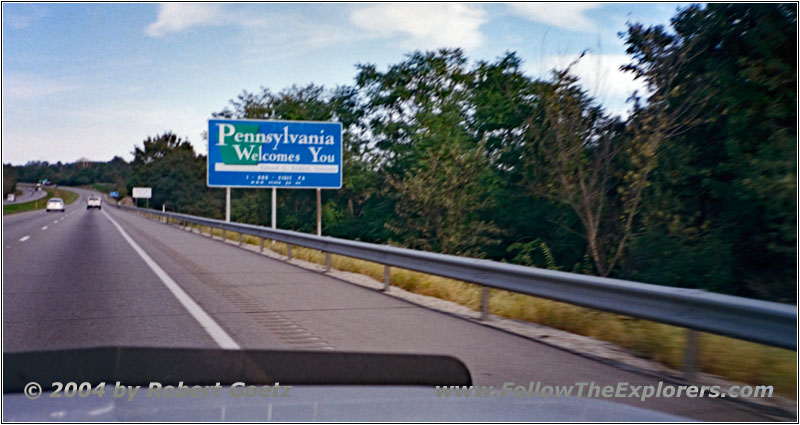 I–70, State Line WV and PA
Finally I reach the state line to Pennsylvania and at Washington I take I–79 North.
On this Interstate I cross the Ohio in northern direction.
Just past five I arrive at Helen. It almost feels like coming home. Now I have to unload everything from my little truck. Then we chat for a while about all the things that happened on my journey. After that I drive to my Outback Steakhouse to have my 9 ounce Outback Special after this long drive.
Around a quarter past eight I pay and drive back home. I make another appointment with David tomorrow, that I have a chance to take apart my winch in his garage. And for the day after I invite him, his girl friend and Helen for dinner.
General
Breakfast: Cracker Barrel, Terre Haute
Dinner: Outback Steakhouse, Pittsburgh
Motel: Home
Distance: 468 miles