Zebulon Montgomery Pike Trail to Red River, Arkansas Journey 1806 — 1807
Day 40: September 23rd, 2004 Pittsburgh (Mine)
Today I must get up early in order to arrive not too late at the mine. This time we are a party of three, because Helen has an own car to store there. Helen's friend Virginia is driving her SUV. This way, she saves another trip to the mine.
As usual we take backroads most of the time, going through Evans City and finally arrive at Bradys Bend and the mine entrance.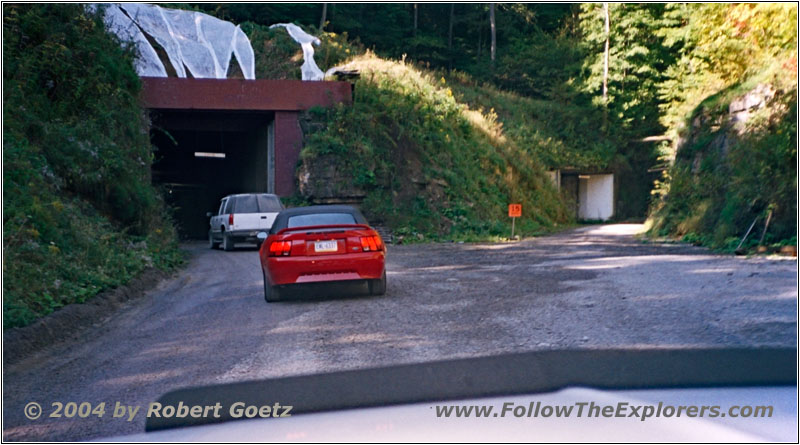 Bradys Bend Underground Storage, PA
It seems like the guy, who always arranged parking in the past, is no longer working here. That's why our two cars are not parking side by side like the last years. First we park Helen's car. Then it is my turn. Everything runs smoothly and we can leave the mine soon.
Back home Helen is preparing sandwiches for us. Then I start to pack my suitcase and bags for the return flight. In the evening we meet David and his girl friend Theresa at the Outback Steakhouse and we spend a very nice evening. I would love to chat with David many evenings. But he is always so busy, that it only works out once per year.
Back home I watch TV for a while. Then I go to bed early. Tomorrow I must go back home with a heavy heart…
General
Breakfast: Home
Dinner: Outback Steakhouse, Pittsburgh
Motel: Home
Distance: —