Zebulon Montgomery Pike Trail to Red River, Mexico Journey 1807
Day 9: October 6th, 2003 Kansas City — Burlington
Even when it was pretty late yesterday, I am already awake early. It seems that yesterday my charging circuit for the backup battery broke. This I want to check out as first thing in the morning. I also have no temperature information anymore due to this problem. But lucky me it is only a blown fuse to my backup battery. This I can get at Wal–Mart.
First I take I–35 north. There I have seen a Bob Evans yesterday on my search for an Outback Steakhouse and I decided to have breakfast there today. Then I drive over to Wal–Mart to get a new fuse. After that the usual stop at a gas station and then I am ready to roll west again.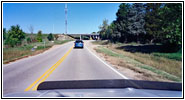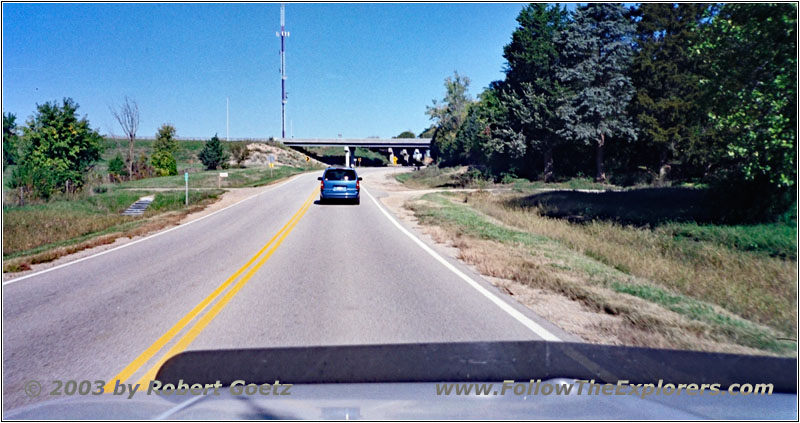 Highway 40, KS
To get around all the toll roads I take Highway 10, Highway 59 and finally Highway 40 until I pass the last toll station on I–70. But I miss the first ramp to the Interstate and I have to drive a little bit through Topeka to catch the next one.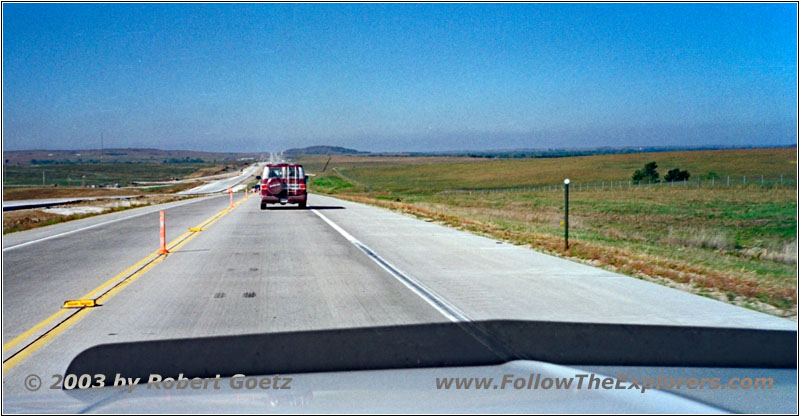 I–70, KS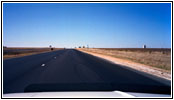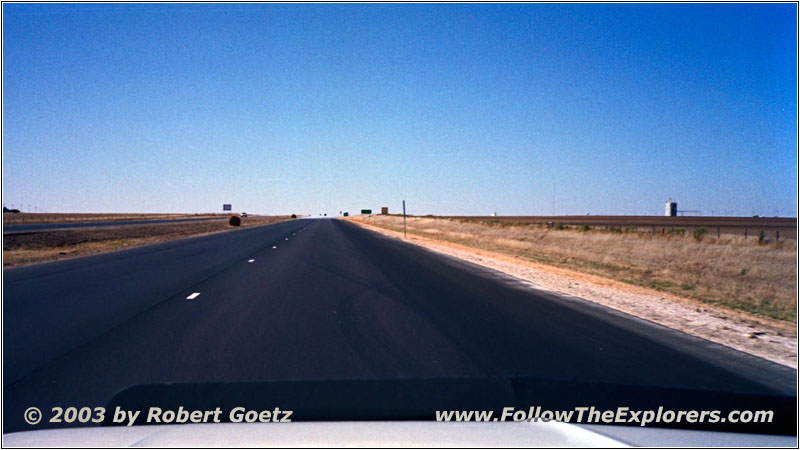 I–70, KS
Now I am back on cruise control going west. Also today there is plenty of sunshine. Only the landscape has changed. While I have been yesterday driving through hills and wooded areas, everything is flat today. I am now in the Great Plains of the USA.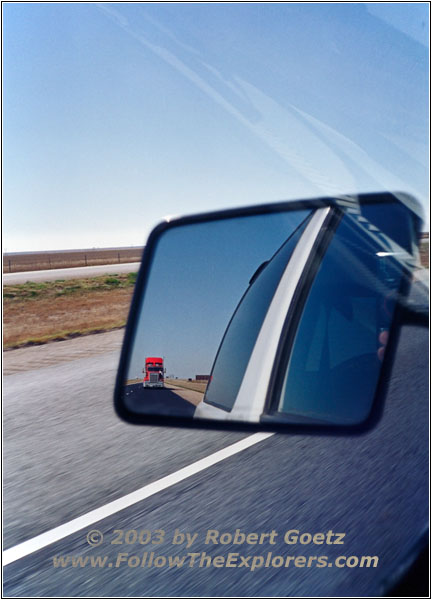 I–70, KS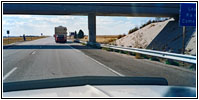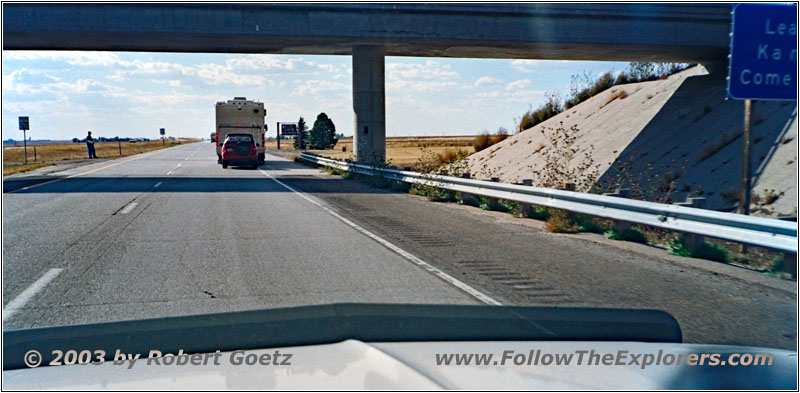 I–70, State Line KS & Colorado
To cross the state of Kansas I almost need the whole day. Just past the state line to Colorado lays my destination of today, the Super 8 in Burlington. I am already there at 4pm. At that time of day I still get a room on first floor.
When asking for a restaurant for dinner, they warn me not to take the steakhouse. Not a long time ago, two guests from the hotel got food poisoning. From that time on they send no one to that location. These two people have been sick for almost three weeks and have also been in the emergency room. Good to know, because I am sure, I would have been gone there.
Instead they recommend the windmill restaurant at the gas station. I will follow this advice, as the restaurant is also in a walking distance. But first I check the video taping of today. Then I walk over to the restaurant. It's a typical truckers restaurant with good and plenty of food for a reasonable price — but no alcohol! Around half past seven I walk back to my motel.
General
Breakfast: Bob Evans, Kansas City
Dinner: Windmill Restaurant, Burlington
Motel: Super 8, Burlington
Distance: 434 miles