Zebulon Montgomery Pike Trail to Red River, Mexico Journey 1807
Day 10: October 7th, 2003 Burlington — Alamosa
Also today I am awake very early. After all I reached the next time zone, while I am still ticking on eastern time zone. I have breakfast again at the Windmill Restaurant, then I drive over to the gas station in front of the restaurant. A quarter past eight I start the last leg to reach the starting point of my this years trail at Alamosa.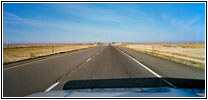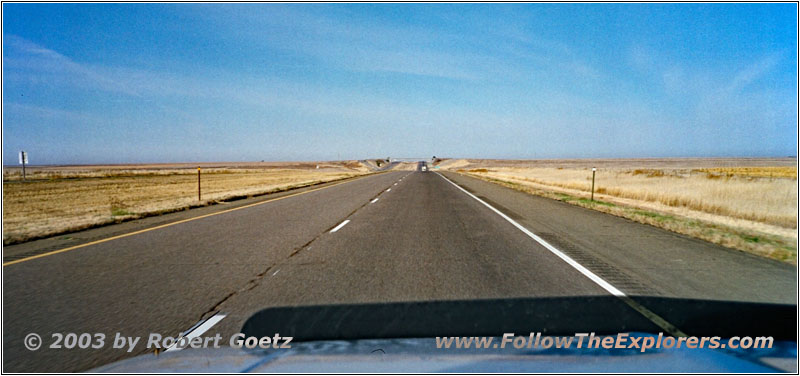 I–70, CO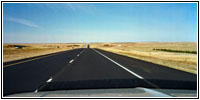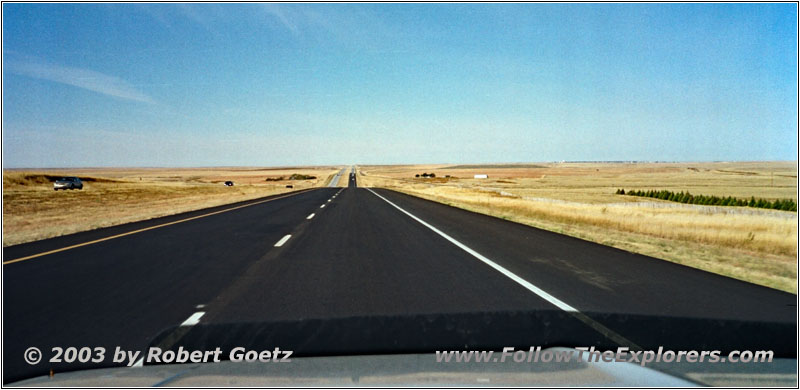 I–70, CO
First I take I–70 west until I reach Highway 24.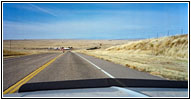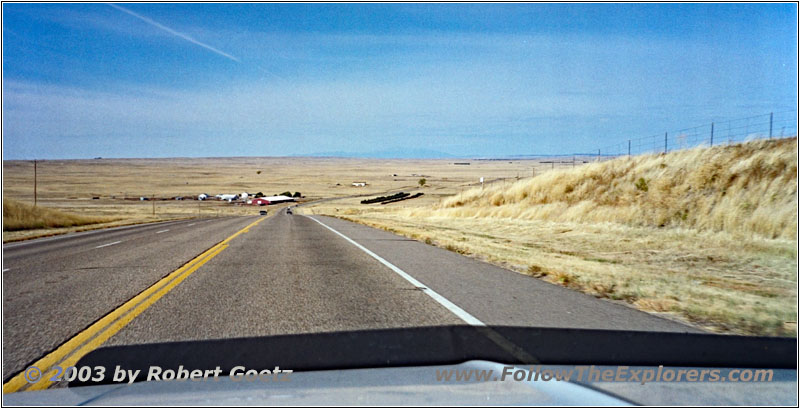 Highway 24, CO
On that highway I shortcut the detour via Denver and reach I–25 south at Colorado Springs.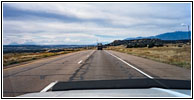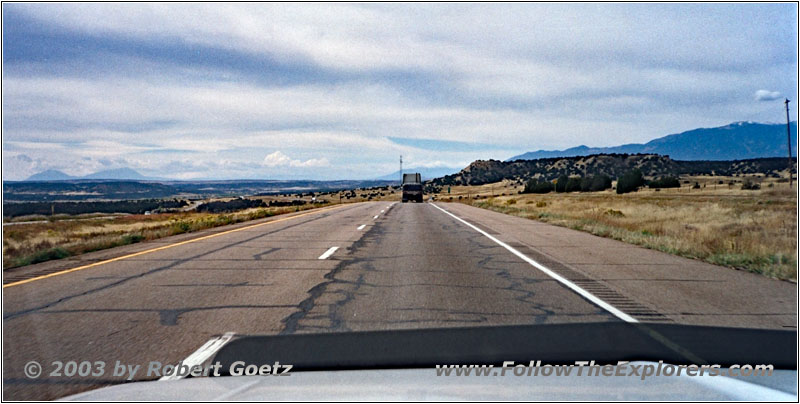 I–25, CO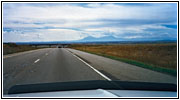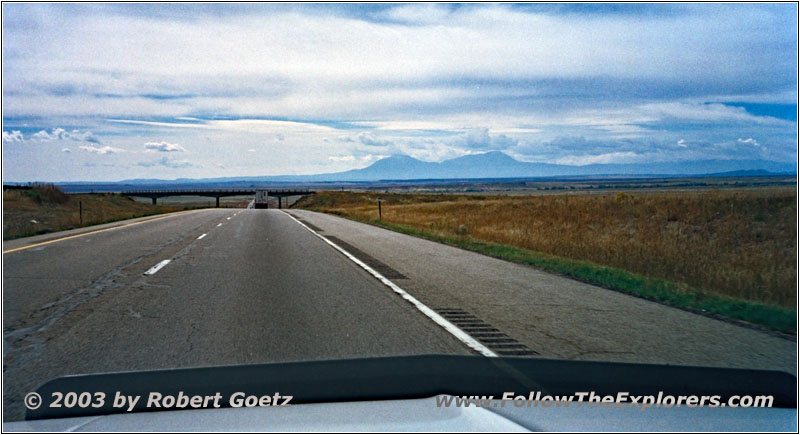 I–25, CO
In the meantime I have reached the foot of the Rocky Mountains. I follow the mountain massif south until I reach Highway 160.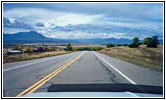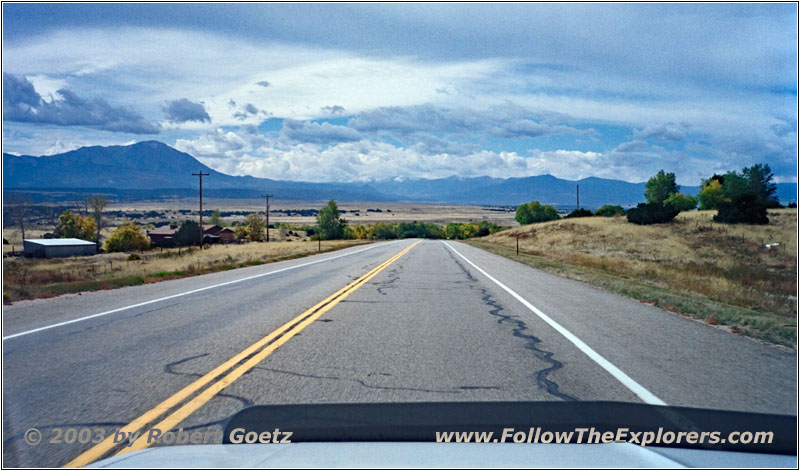 Highway 160, CO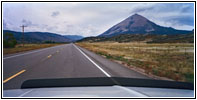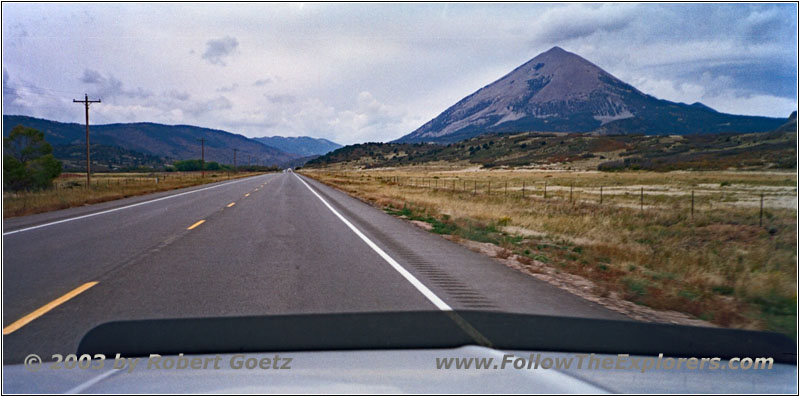 Highway 160, CO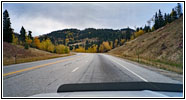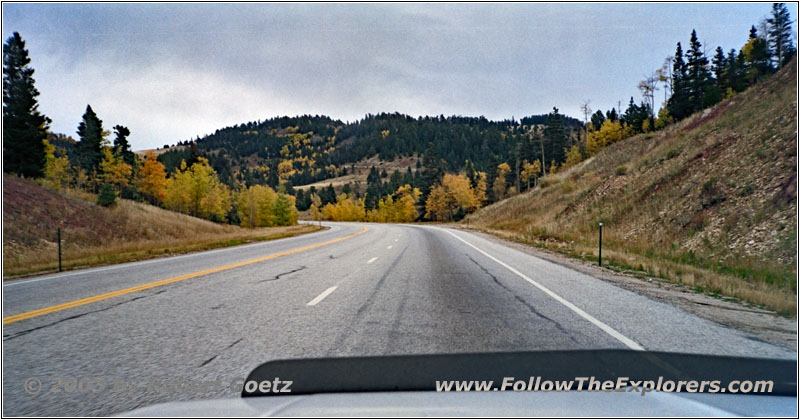 Highway 160, CO
This highway takes me over La Veta Pass at an elevation of 9413ft where I reach the high plains to Alamosa. The weather is also great today and I have no issues with snow at the pass. But you can see that autumn rolls in. All the trees have yellow and red leafs and change the landscape to an absolute beautiful fall foliage picture.
This last leg is so short, that I even didn't need a stop at a gas station. I already arrive at a quarter to two at my Super 8 motel in Alamosa. This gives me enough time to prepare the start of my actual trail. I start this with buying some up to date Country CDs at Wal–Mart. All in all I will soon drive through regions where I will have no radio station…
At my search for a restaurant in the evening, I pass K–Bob's Steakhouse. This looks very inviting. So I turn around and give it a try. And the steak is really great. Also the ambiance is really nice. But after dinner I wait like forever for my bill. Eventually I see my server again. She thought that I really enjoy reading my book and she doesn't wanted to disturb me. This is something completely new in the US, that you are not thrown out, when you have nothing to order! I leave the restaurant around 10pm and drive back to my motel.
General
Breakfast: Windmill Restaurant, Burlington
Dinner: K–Bob's Steakhouse, Alamosa
Motel: Super 8, Alamosa
Distance: 329 miles