Zebulon Montgomery Pike Trail to Red River, Mexico Journey 1807
Day 16: October 13th, 2003 Socorro — Truth or Consequences
Today I have breakfast at Denny's again. After a brief stop at the gas station I am on my way around half past eight.
First I drive back to my exit point of yesterday on I–25 and Highway 380. From there I continue on the east banks of the Rio Grande River.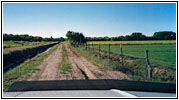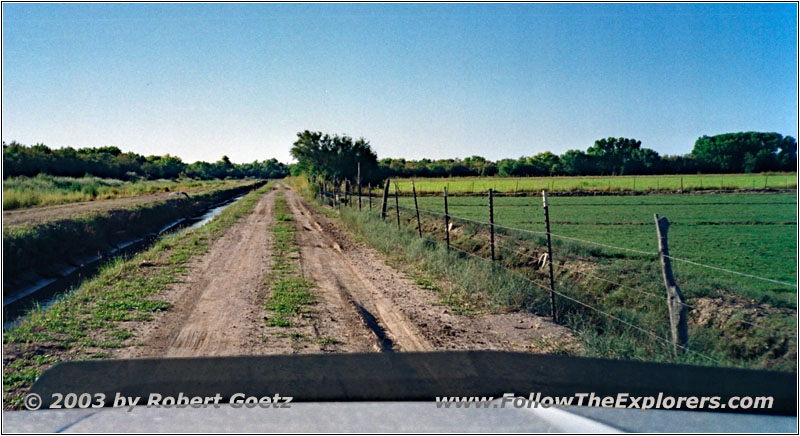 Crane at Highway 158, NM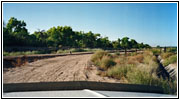 Crane at Highway 158, NM
A big gray crane accompanies me on my way. But after a couple of miles I reach a closed gate, which would lead into the Bosque del Apache Wildlife Refugee. Therefore I am forced to turn around and follow the west banks on Highway 1 down south.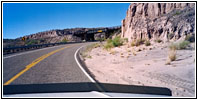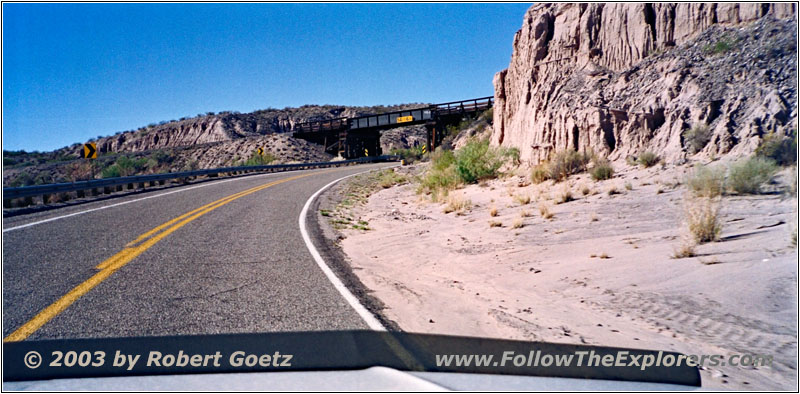 Highway 1, NM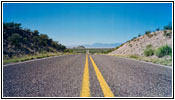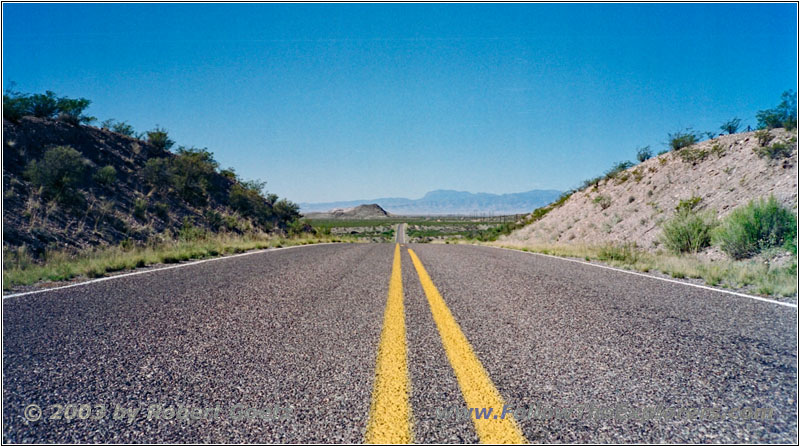 Highway 1, NM
I reach the park entrance and make a brief stop at the visitor center. There I have a nice chat with one of the park rangers. He also had done a lot of journeys by his own. But he was mostly backpacking and took buses to move forward. This way he already made a long trip along the Camino Real deep into Mexico.
I take the time to watch a movie about the rangers work here. They have set up a brilliant wild life feeding system to keep the animals in this area. Together with a couple of other parks they were able to establish a completely driven Eco system of their own.
The entrance into the park itself has a fee. Because I am already short in time, I decide, to skip the visit and continue on Highway 1.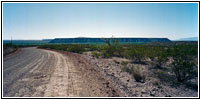 Highway 178, NM
A little bit further south I reach the exit to San Marcial. There starts a nice gravel road, which takes me all the way down to the Rio Grande river banks and a human build channel. There are a lot of construction areas around, which prevents me from following the channel on the east side. I can only follow the channel on the west side. But the road becomes more and more bad.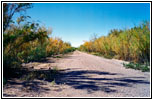 Backroad, NM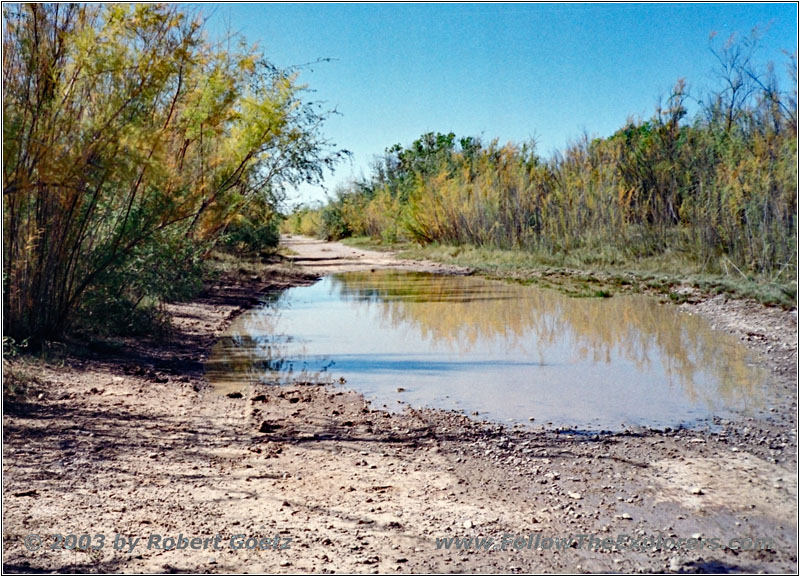 Backroad, NM
Suddenly there is water covering the whole width of this backroad. I get out of my truck and check deepness and the soil with a stick. It looks good: The water is not deeper than 4 inches and the soil is hard. So I take a little bit of momentum and give it a try. The water splashes high to all directions. But I have no issues driving through there.
A little bit further on are another two water puddles, where I have no issues in passing them. But the road becomes more and more worse. In the meantime there is high grass growing in the middle of the driving ruts. To the right and left is water. Then I reach a deep groove. It looks like the rain has washed out something for a small creek.
The groove is almost 2 feet wide — still enough to get stuck. Also the soil is pretty soft. To my left, a bit hidden in the reed, I see some wooden pieces which are put in the groove to avoid to sink in. So I put in 4 Low and give it a try.
I get some mixed feelings, when I drive onto this not very thick pieces of wood. But they can hold the weight of my truck. Anyways, the groove is really deep and even with the wood I hit the ground with my gas tank and tow hooks — and as usual with my license plate. But beside that I have no issues crossing the groove.
Then I am able to continue on this kind of road. Most of the time you can only guess the ruts in the grass. And suddenly I am in front of reed, tall as a men. Looks like this is definitely the end of this road. To the right I see remnants of an old paddock. But there is no way out of here. So I have no other chance than to turn around and cross the groove once again.
Also this time, my little truck gets no damage when crossing the groove. Then I start my way back of almost 10 miles. When I have to cross the big water puddle again, I place my camera outside to also have some nice video taping when passing by. And they are absolutely spectacular, especially with the momentum I took.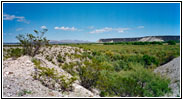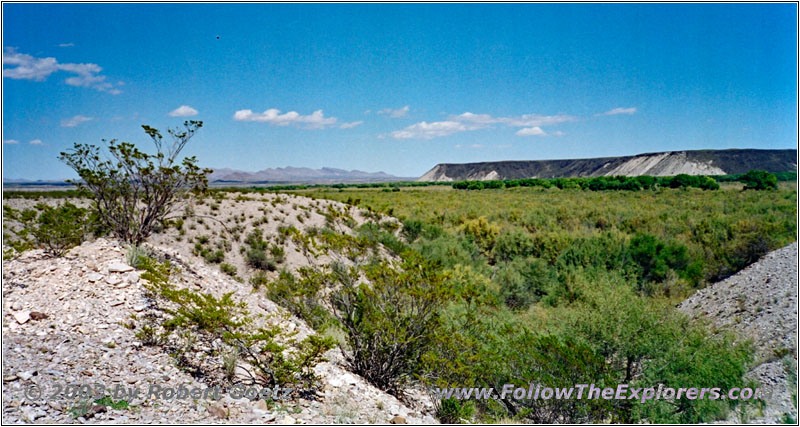 Backroad, NM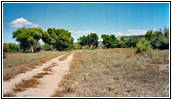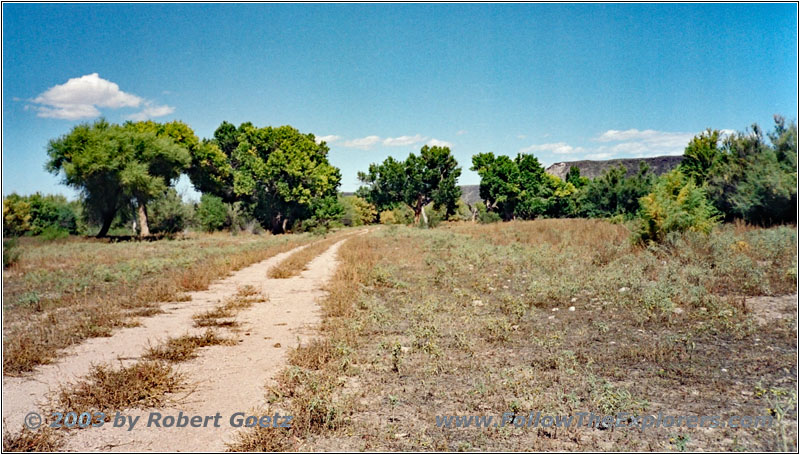 Backroad, NM
Then I try to shortcut my way back to Highway 1 at a crossing. But I end up at a small stone pit and have to drive back. In the end I have to drive all my way back to San Marcial to reach Highway 1 again.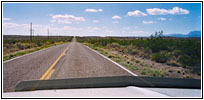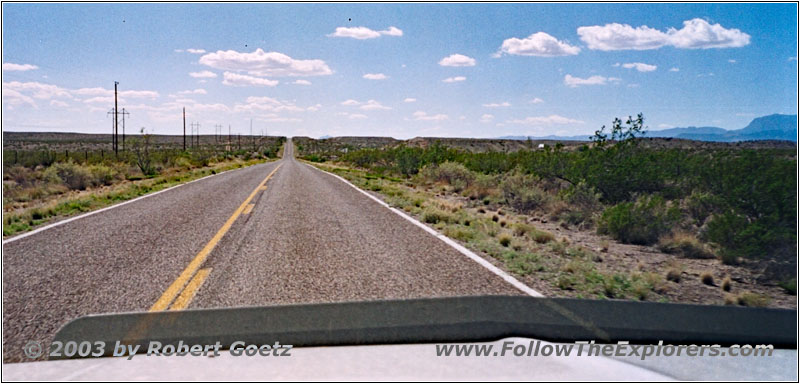 Highway 1, NM
This consumed a lot of time. Now I am glad, that I have not visited the park. I continue on Highway 1 and try to reach the river banks at the next crossing. But also my next two tries have no luck. First I end up in the middle of some beehives, which a beekeeper placed here. I am just thinking, what happens, if I would have a breakdown here…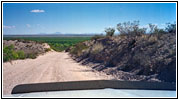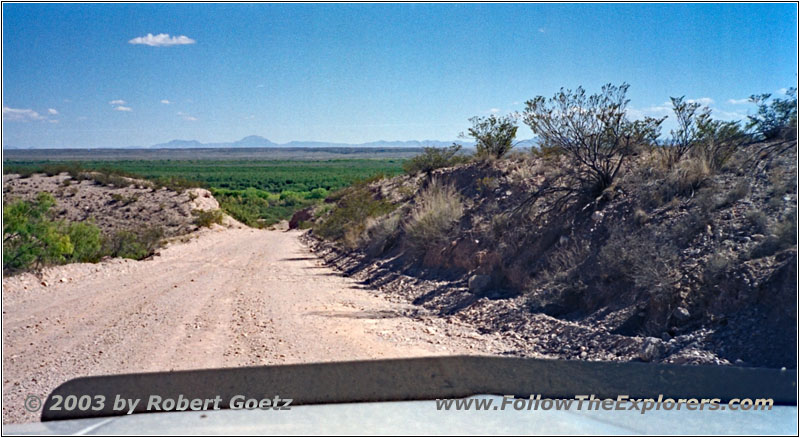 Highway 1, NM
Then Highway 1 crosses the Interstate and just a little bit further is another crossing. Another backroad takes me over the Interstate again on a really battered bridge. There I am able to leave the desert like area and reach the the fertile river valley.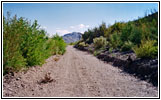 Backroad, NM
I am able to proceed for another 5 miles, until a "Road Closed" sign stops me once again. It looks like the rain has also damaged this road so heavily, that it is impassable.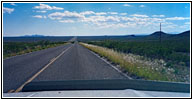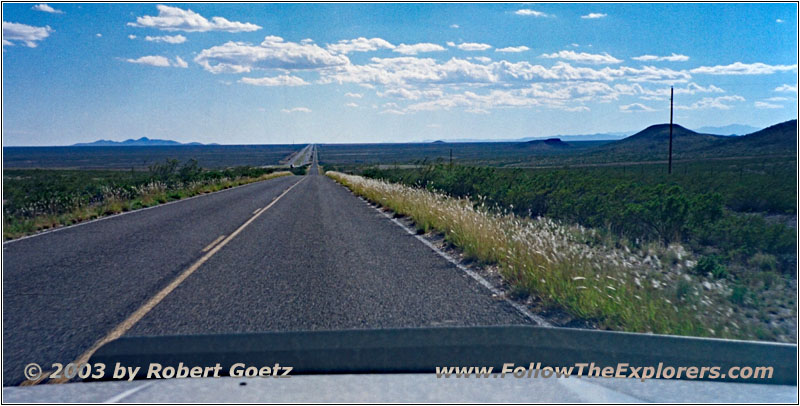 Highway 1, NM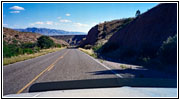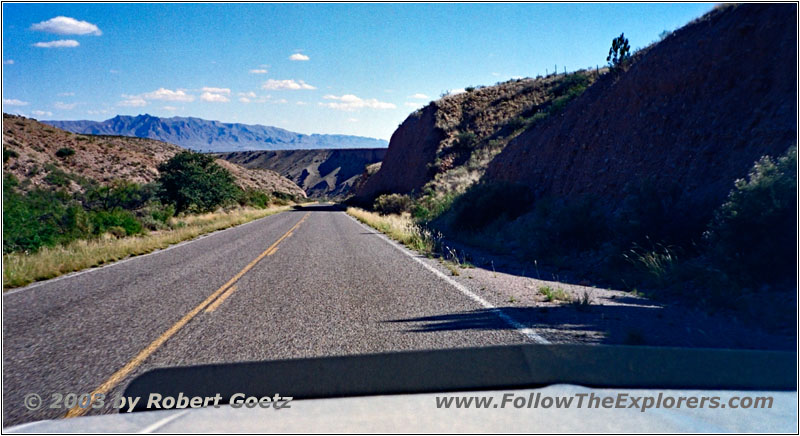 Highway 1, NM
So I have to drive all the way back and again over this bridge to reach Highway 1.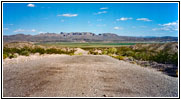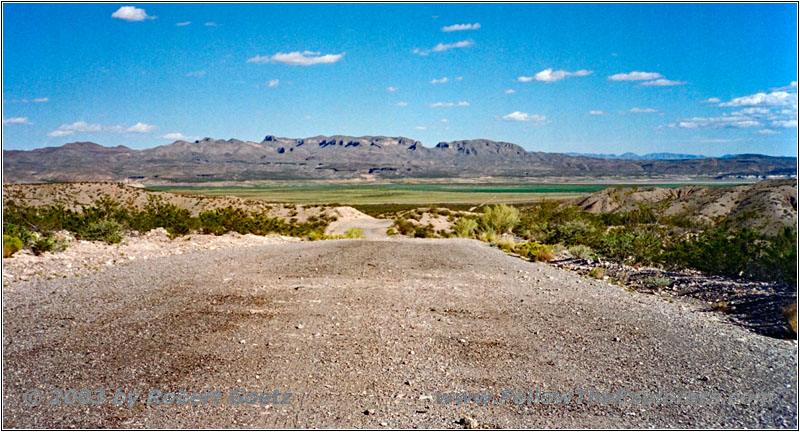 Monticello Point Road, NM
Then I take Old Highway 85 to Monticello Point Road, which takes me to the only little lake in this area: Elephant Butte Lake. But I am not able to continue all my way to the lake. I can only drive along the boundaries of Elephant Butte Lake State Park. All in all I don't want to pay an entrance fee for just driving five minutes through this park.
After a short drive I reach also here the pay station. So I turn around and drive to Highway 181, continuing on Highway 195. I plan to reach the south shores of the lake on this highway. But there are again some detours on this road.
I cut now short and drive directly to Truth or Consequences and the local Super 8. It's around 5pm, when I check in. But I still get a room on first floor. At the motel guide I read, that this city was originally named "Hot Springs". For the anniversary of the radio show "Truth or Consequences" they were looking for a city, who was willing to change the name.
Many cities applied, but Hot Spring won. Whereas not all locals where happy with this. There are still some shops and restaurants around, who have "Hot Springs" in their name to remember the original name of this city. All in all this helped the city to get more known. Especially they have a big celebration every year on the day they renamed. Every year the radio station with some celebrities show up.
Not far away from my motel, just up the hill, is a very good Mexican restaurant, the "La Cocina". Just across the street would also be a K–Bob Steakhouse. But today I want to have some Mexican food. And it is again great — and a lot!
After a long time, I am able to have a beer for dinner, because I don't have to drive. And when you are having dinner at a Mexican restaurant, you have to have a Corona. I pay around a quarter past eight and walk back to my motel. The wind is picking up and it is getting really chilly. But it is quite good with my jacket.
Sights
Bosque Del Apache National Wildlife Refuge
Elephant Butte Lake
General
Breakfast: Denny's, Socorro
Dinner: La Cocina, Truth or Consequences
Motel: Super 8, Truth or Consequences
Distance: 141 miles