Zebulon Montgomery Pike Trail to the sources of the Mississippi 1805 — 1806
Day 29: September 8th, 2002 Aitkin — Grand Rapids
I also receive a breakfast recommendation here: The "Roadside Restaurant" in the city. Breakfast is really great there! Nothing compares to these family owned places in a small town. After my usual big breakfast I drive over to the next gas station to fill up.
My trail starts on County Road 1 North and over the Mississippi. My first turnoff to a back road doesn't work out. So I have to take CR21 instead.
After a couple of miles I reach Highway 169, which takes me to the County Road 10 branch.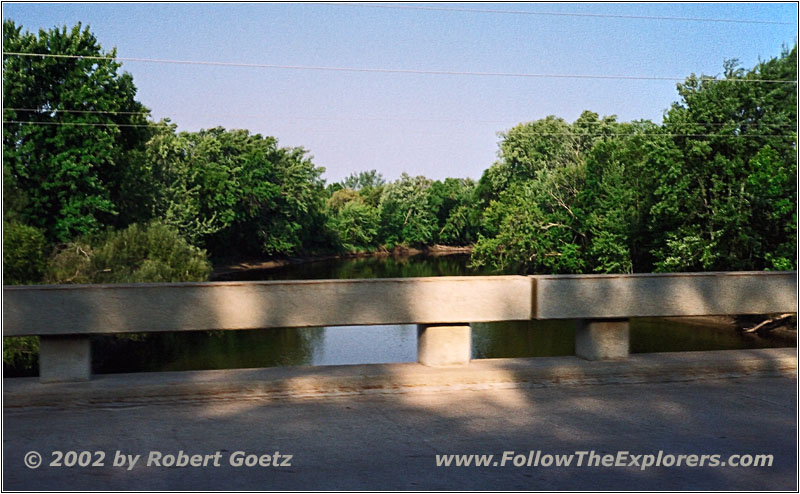 Mississippi River, CR10, MN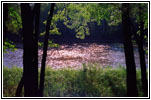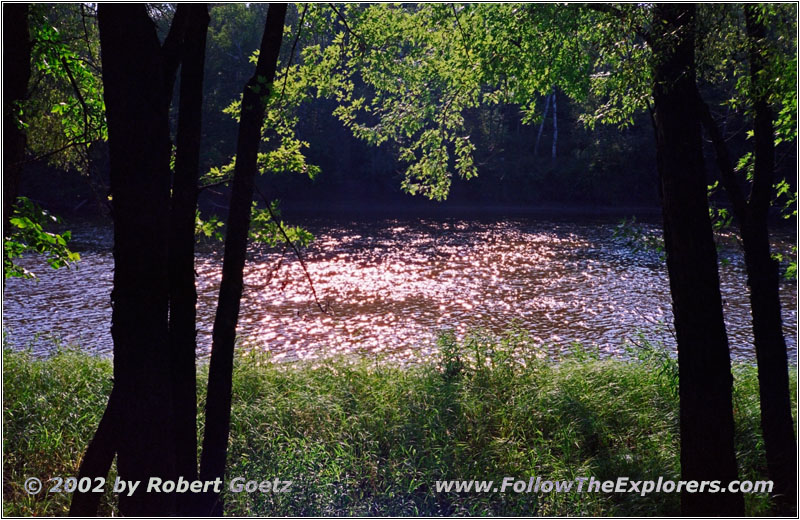 Mississippi River, CR10, MN
The county road develops into a gravel road, which touches quite often the winding Mississippi River banks. This gives me the chance for some nice shots of the Mississippi River, who is reduced to a very small river here. I reach Highway 3 at Palisade and cross the Mississippi once again.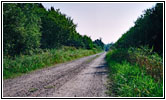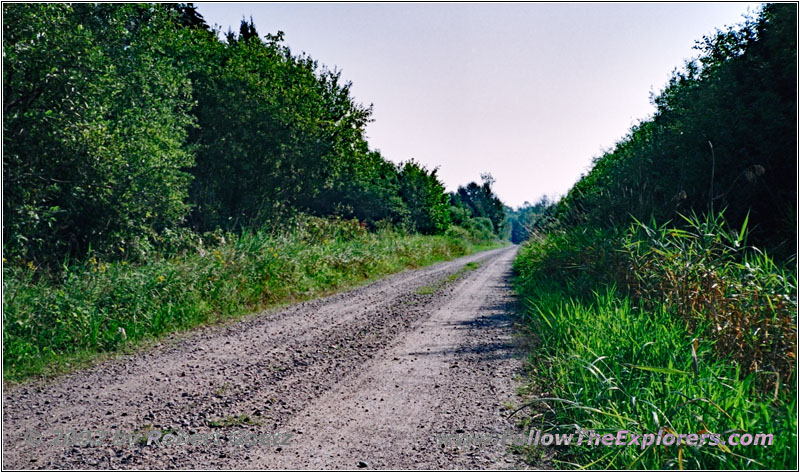 Grouse St, MN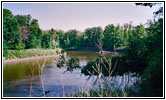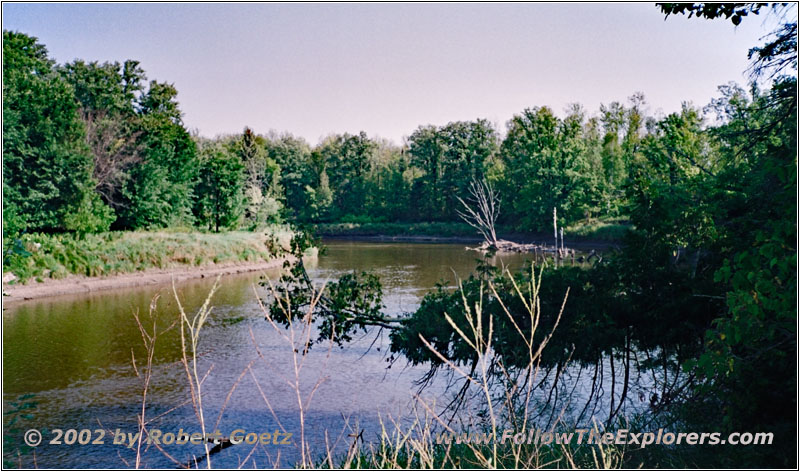 Mississippi River, Grouse St, MN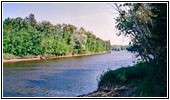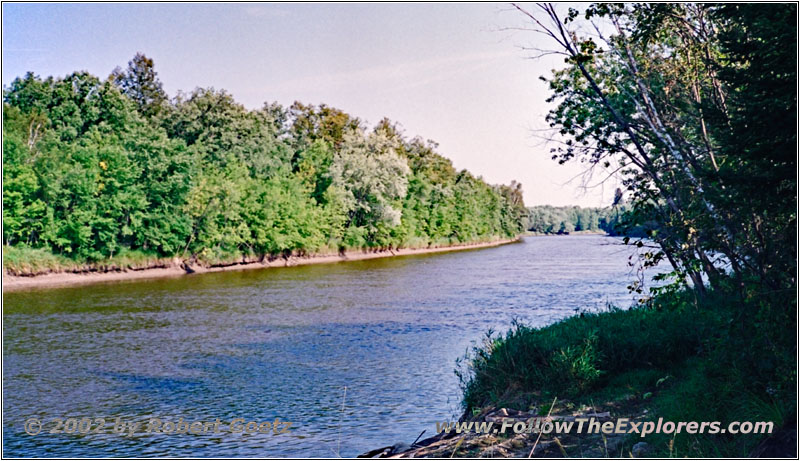 Mississippi River, Grouse St, MN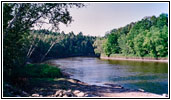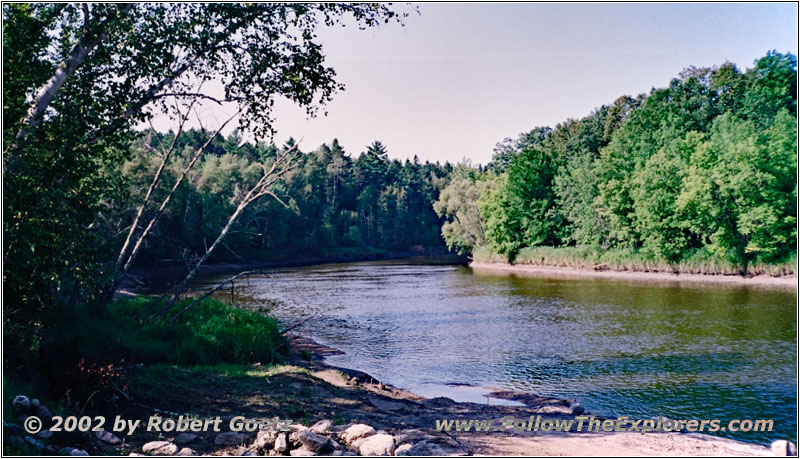 Mississippi River, Grouse St, MN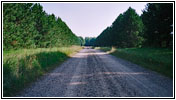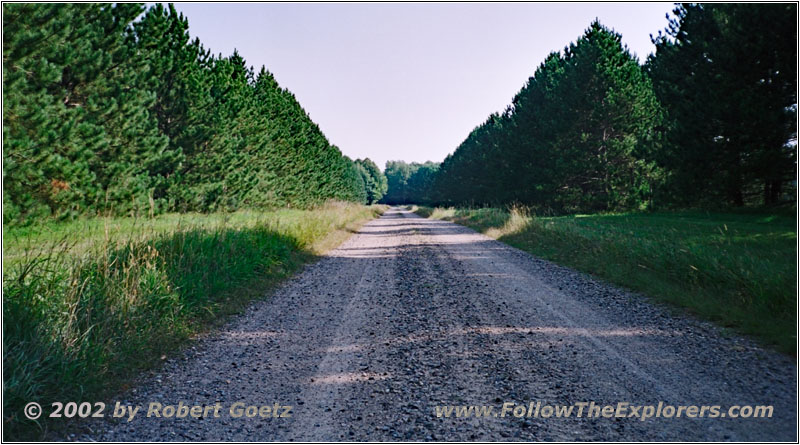 Grouse St, MN
Then I take Highway 232 and turn onto 285th Ave and later onto Grouse St along the Mississippi River. There I have a lot of chances to take pictures of the beautiful river in this area. It is a small backroad and therefore almost no traffic.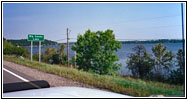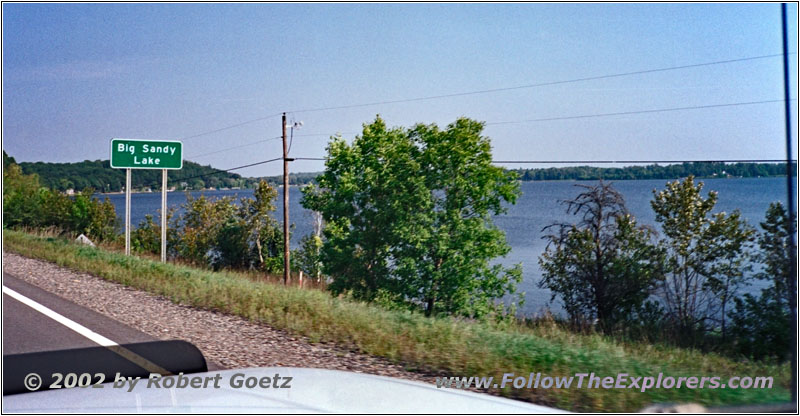 Big Sandy Lake, Highway 65, MN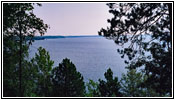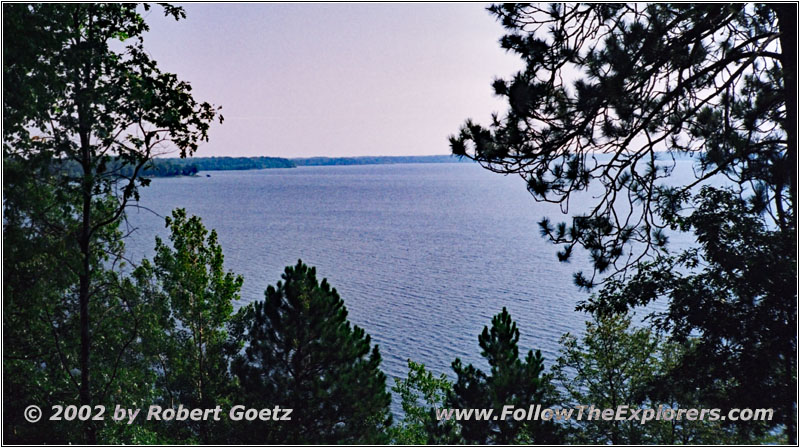 Big Sandy Lake, Highway 65, MN
I reach Highway 65 way to early, which I follow along the shores of Big Sandy Lake. Pike has been in this area around January to tell the merchant, who lives in this area, that this is now US territory.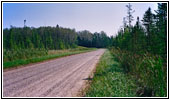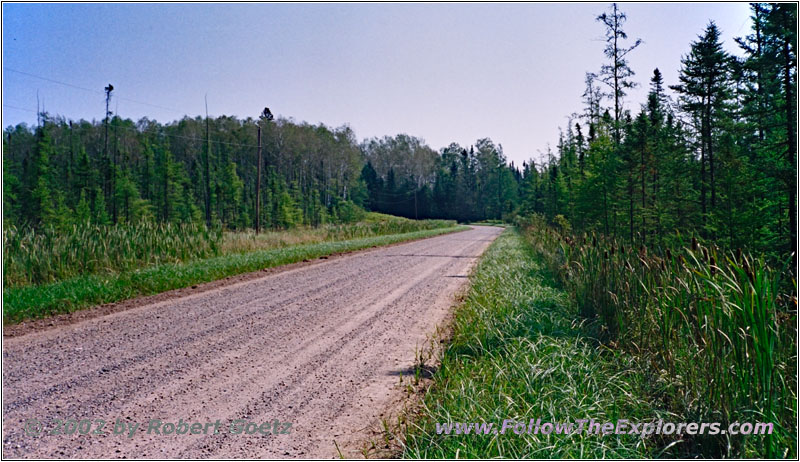 CR36, MN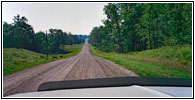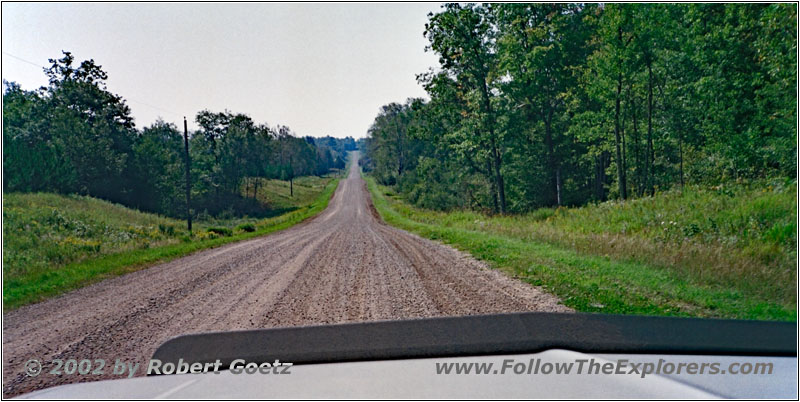 CR36, MN
I follow Highway 65 to County Road 36 branch. Now I am driving east and then south all the way to Highway 14. There I follow the east shores of Big Sandy Lake to Highway 232. This one takes me back to Palisade.
I follow the Mississippi River now on County Road 10. Also at this stretch the river touches the road numerous times.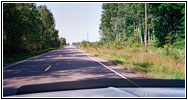 CR10, MN
County Road 10 is my companion for 30 miles until it develops to Highway 3.
Highway 3 takes me now to my destination of today, Grand Rapids. There I turn onto Highway 169 to reach the Super 8 motel. I already arrive around half past one. This time I have no problems to get a room, but only on second floor. The cleaning staff is still busy on the first floor.
After I have put all my stuff in my room I drive over to the Forest Visitor Center. Unfortunately it is closed today. So I have to drive back. At my motel I decide to drive at least over to Wal Mart. There I have now enough time to look through their CDs.
Around half past three I return to my motel. There I ask for a post office. They recommend to drive over to Club Food, which is also open on a Sunday. I am pretty amazed. This is a food store and this shop should also have a post office inside?
I cannot believe it, but I give it a try. Just to be sure I first enter without my post cards. But it is true, there is really a post office. While I am at it I also take some fresh fruits with me. Back at my car I take my post cards and return to the post office.
Then I drive back to my motel to listen to my new CDs. Just past seven I leave the motel to look for a dinner place. When driving through town today I saw the Frontier Steak'N'Cake, which looked decent.
Unfortunately the menu is not as convincing. It's one of the family restaurants and not a real steak house. I decide to try their chicken. First I choose a fried chicken, but this is a complete half. So I switch over to breast filet.
The dinner is really good. Unfortunately my server — and so the whole service staff — has now finishing time. Therefore I have to pay and drive right back to my motel…
General
Breakfast: Roadside Restaurant, Aitkin
Dinner: Frontier Steak'N'Cake, Grand Rapids
Motel: Super 8, Grand Rapids
Distance: 135 miles