John Colter Trail 1807 — 1808
Day 18: August 31st, 2005 Miles City (A1 Quality Transmissions)
Because I know in the meantime, that I will be able to keep up with my schedule, I decide to do my reservations for Yellowstone Park now. After more than 15 minutes waiting at the fee telephone line, it is eventually my turn. Unfortunately everything is already pretty much booked and I have to rearrange my planned route quite a bit. But finally I have laid out my reservations, when my prepaid card runs empty. Just in time I am able to rub the new number free from the next card to continue my call. Then I am able to finish my reservation with this extremely friendly guy from the hotline.
Afterwards I walk over to the 4B's across the street for breakfast. This is again one of these typical American trucker restaurants, which spread around their own charm. Also the service is absolutely fantastic!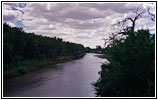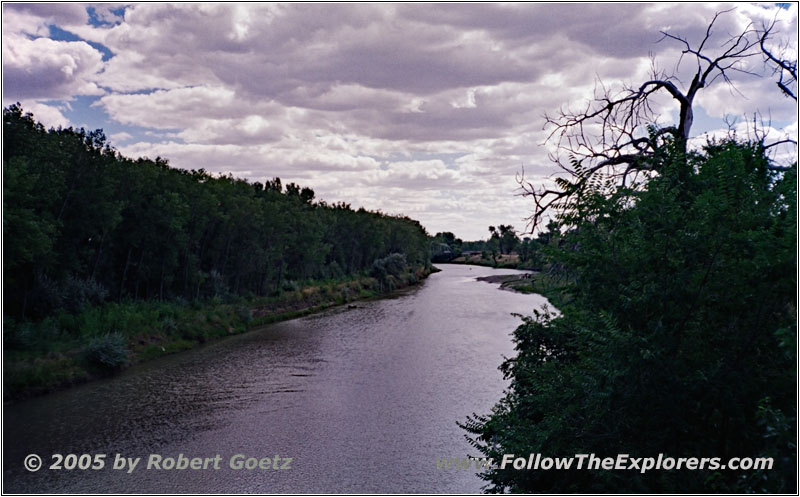 Tongue River, Miles City, MT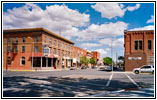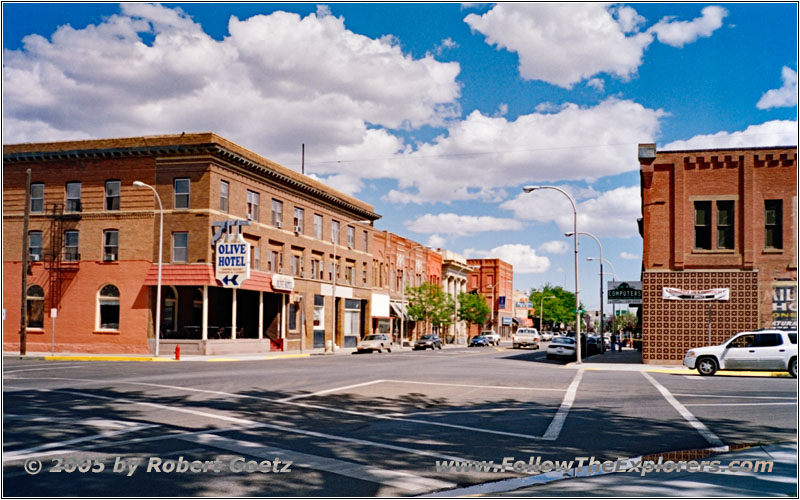 Main St, Miles City, MT
After I have payed, I walk over to the garage to pick up my hiking boots. Then I start my hike to the other end of town. There is the only museum in town, the Range Riders Museum, which I want to visit. An old guy has collected during his lifetime a lot of antiques, which are very interesting to see.
Then I walk back to the garage and arrive pretty much in time. As soon as Josh returns from lunch, they plan to start getting my old transmission out. After a little bit of waiting, they start. It is pretty impressive to see, when there are sometime three to four guys working on my truck to take it apart. Even the chassis must be lifted from the frame to get the transmission out!
However, the right mounting of the chassis is extremely rusted, which takes them a lot of time and effort to loose it. But finally the transmission is out — whereas they also had to cut the transmission cooler oil lines, because they were also rusted heavily into the transmission. They had no chance to loosen them.
When everything is finished and I also have done all my video taping, Josh takes me back to my motel. There I check again my video taping of today. Then I get ready for dinner. This time I start my hike half an hour earlier in the hope, that it will then not be as cold as yesterday.
Dinner is again great and around a quarter past eight I start the walk back to my motel. Today there is almost no wind and therefore it is not this cold. Anyways, it still cools down in the evening noticeable.
Sights
Range Riders Museum
General
Breakfast: 4B's, Miles City
Dinner: Stagecoach Station Steakhouse, Miles City
Motel: Motel 6, Miles City
Distance: —