Zebulon Montgomery Pike Trail to Red River, Arkansas Journey 1806 — 1807
Day 19: September 2nd, 2004 Concordia — Great Bend
Due to the approaching Labor Day Weekend I plan to make motel reservations for once for this weekend. The next two nights will be in Great Bend and then another two nights in Dodge City. The reservation was really easy this time. This time I had a real nice guy, in contrast to my previous bad experiences with reservation hotlines,
Relieved I drive over to Kristy's with all my reservations set up. Also this is one of these typical American small town cafes. And like almost always in these small cafes, the breakfast is absolutely recommendable. I pay just past nine and start my search for a cheap gas station. Unfortunately they are all around $1.84 per gallon and therefore the maximum price I have seen since the beginning of my journey…
Around half past nine I am back on the road to get back to Beloit to pick up my trail, where I have left it.
I continue on backroads in direction to Lincoln.
However, at some spots the roads are not even existent any more, because the farmer has integrated them into his field or everything is already grown over. At one location was even a stop sign standing in the landscape with no visible road close by…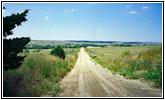 Backroad, KS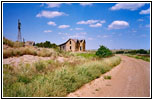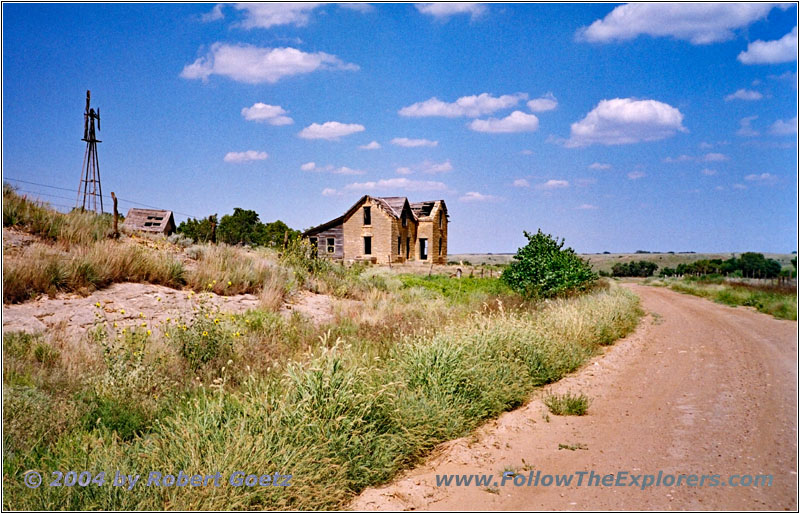 Backroad, KS
From Lincoln I continue on gravel roads to Wilson and Hitschmann.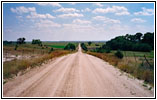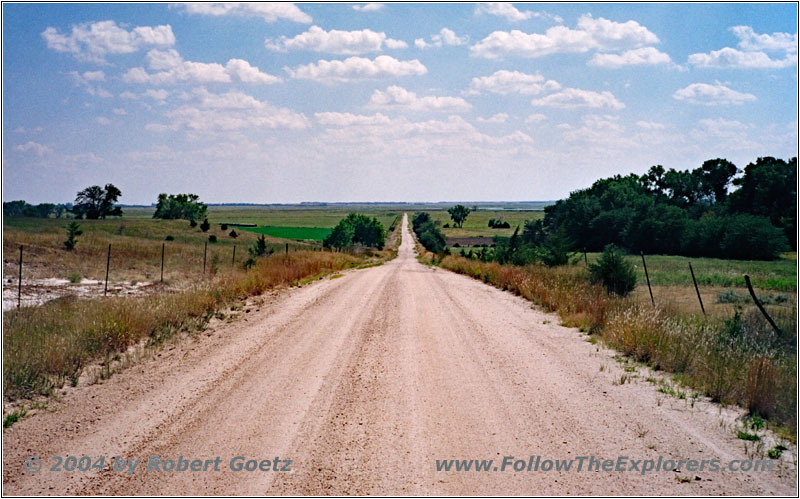 NE 100 Rd, KS
The soil is getting more sandy now, the closer I get to the Cheyenne Bottoms.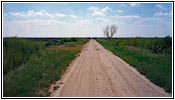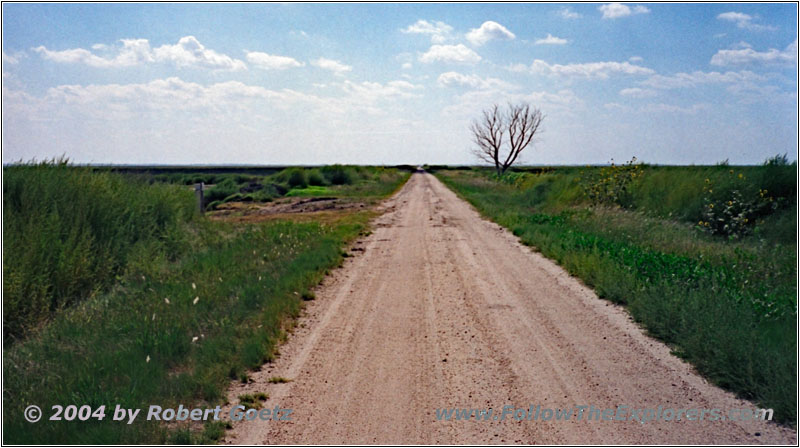 Cheyenne Bottoms Rd, KS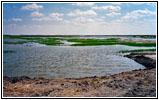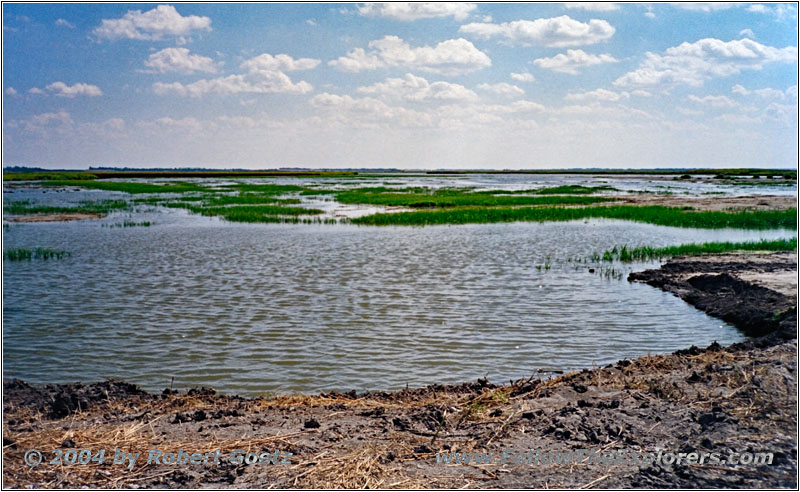 Cheyenne Bottoms Rd, KS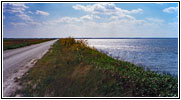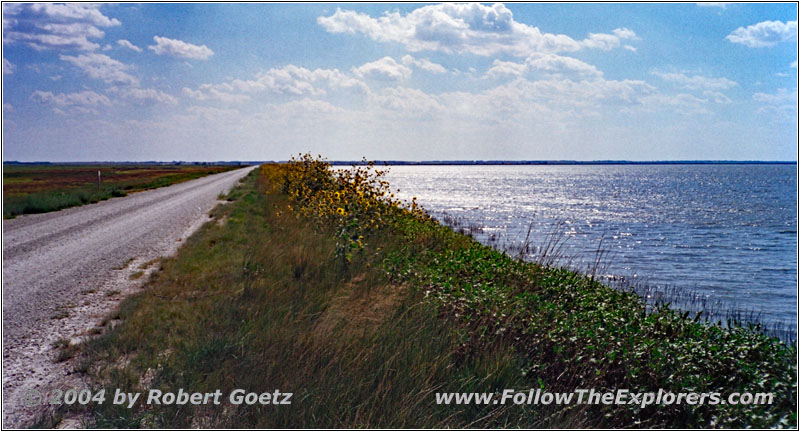 Cheyenne Bottoms Rd, KS
The entry to the Cheyenne Bottoms is only passable in low water conditions. When you continue, you realize that the swamp landscape is reaching up to the road. It's no wonder, that this is known as a bird watchers paradise. In fact I thought there will be a Visitor Center. But the only thing I am able to find is a big sign telling you something about this area and the animals living here.
Unfortunately the road on which I planned to leave this area is closed. Thus I look for a road along the nature preserve limits. Finally I reach Great Bend on backroads. As I have not needed the planned visiting time I am way to early at the motel. But this gives me enough time to go relaxed through my video taping of today and also feed my GPS with new coordinates.
Afterwards I drive over to Wal–Mart to stock up my drinking water supplies. But in the meantime I really take care from which spring my Aberfoyle drinking water is coming from: The spring in Texas is almost undrinkable — but all the half liter bottles in the south are from Texas! But there are also new bottles with a drinking opening with 0.7l and they are really from Canada. That's why I am now going for these.
Around seven I drive over to Applebee's, which I have already seen on my way to the motel. Again I have a chicken breast variation, which is great, as almost usual. Just before eight I pay and drive back to my motel.
Sights
Cheyenne Bottoms (Free)
General
Breakfast: Kristy's, Concordia
Dinner: Applebee's, Great Bend
Motel: Super 8, Great Bend
Distance: 185 miles