Zebulon Montgomery Pike Trail to Red River, Arkansas Journey 1806 — 1807
Day 36: September 19th, 2004 Sioux Falls — Kansas City
Yesterday I had seen a Cracker Barrel, where I will have breakfast today. I am lucky and arrive just before the Sunday crowd arrives. Around 9am I am there and when I leave at a quarter to ten, people are already lining up at the hostess.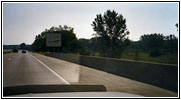 I–29, State Line SD and IA
Then I drive over to the gas station and just before ten I am on my way to Kansas City. First I drive on I–29 South the same way as I drove yesterday to the north.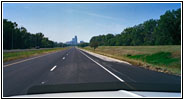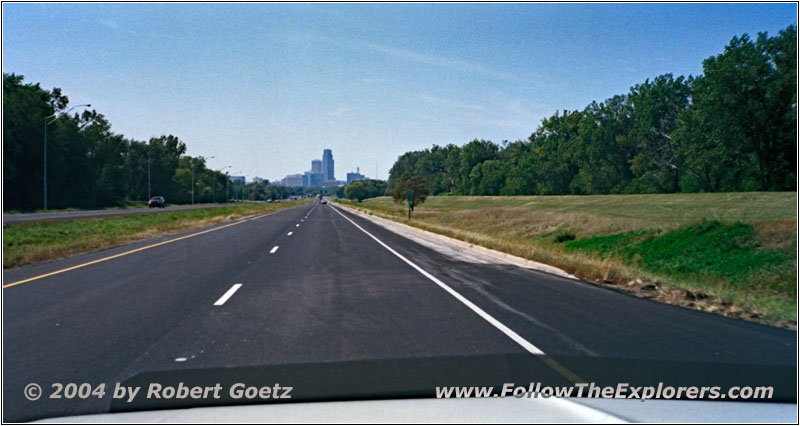 I–29, Omaha, IA
At Omaha I continue on I–29 South.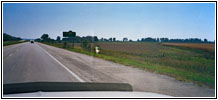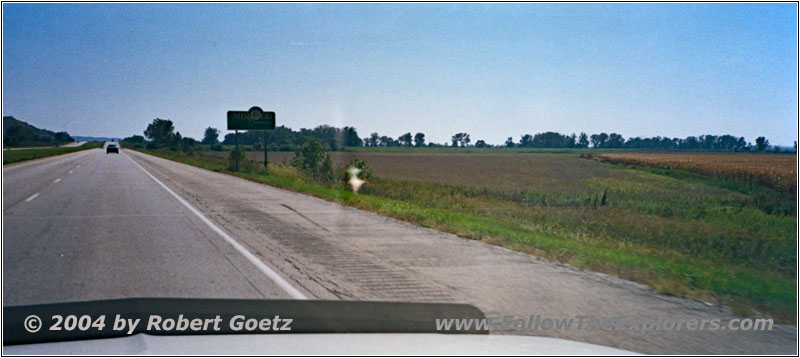 I–29, State Line IA and MO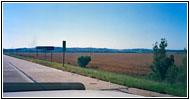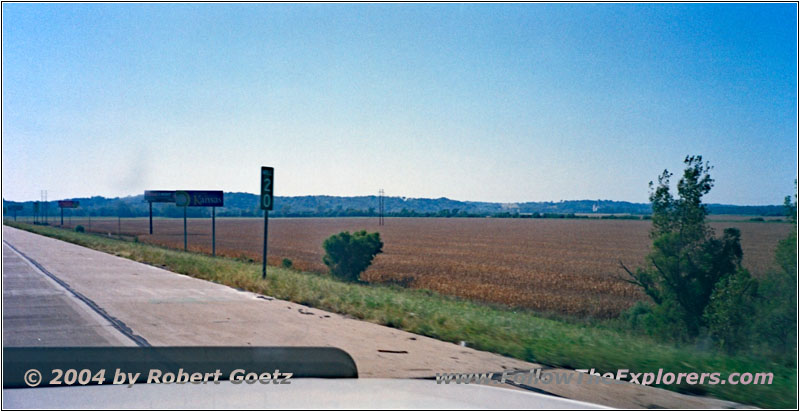 I–435, State Line MO and KS
I cross the state line to Missouri and approach Kansas City. But as almost usual, I hit again a huge traffic jam. This time it is not because of a football game, that has just ended, but because of a huge road construction on the way, I am driving.
But nevertheless I already arrive at half past four at the Motel 6. This time I make it even without loosing my way. First I try to get a hold on Rex on the phone, because we had made an appointment for dinner with him and Mark. But I am only able to reach his voice mail and I leave him a message. He calls me back almost two hours later and he tells me, that it will not work out today with our dinner — great, if he would have told me that two days ago, I could have saved the detour via Kansas City…
So I have to look once again for an Outback Steakhouse to have dinner there alone. Because I arrived very early at my motel, I checked out the service manual of my car: Since I started my trip, I have issues with my cruise control. Always when I drive uphill, I loose speed and the cruise control is not able to accelerate anymore. It seems like there is a vacuum leak, that always opens up, when I drive uphill. Also my vent flaps inside go the position of no pressure. Everything is pretty weird.
Unfortunately I am not able to find any hint of the root cause. So I drive to the Outback Steakhouse without being able to fix this problem. This time I find the steakhouse without searching around. It is way closer to the motel, than I assumed last year. Last year I have been in one, that was way further away. Just past eight I pay and drive back to my motel. There I watch TV for a little while, before I go to bed around nine.
General
Breakfast: Cracker Barrel, Sioux Falls
Dinner: Outback Steakhouse, Kansas City
Motel: Motel 6, Kansas City
Distance: 390 miles