Zebulon Montgomery Pike Trail to Red River, Arkansas Journey 1806 — 1807
Day 10: August 24th, 2004 St. Louis — Jefferson City
They also announced rain for today. But at the moment it is mixed weather. Sometimes sunshine with some clouds. But it is still really nice. I have breakfast at the same Bob Evans, where I once met Matt & Jean. Because today is not Labor Day Weekend like back then, there are way less people around and I am able to get a table without any waiting. After breakfast I drive over to the next gas station and then start my trail.
I take Highway 270 to the east and continue to Highway 367 to the north. On this highway and a couple of backroads I follow along the Missouri River to Bellefontaine.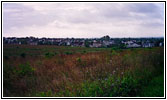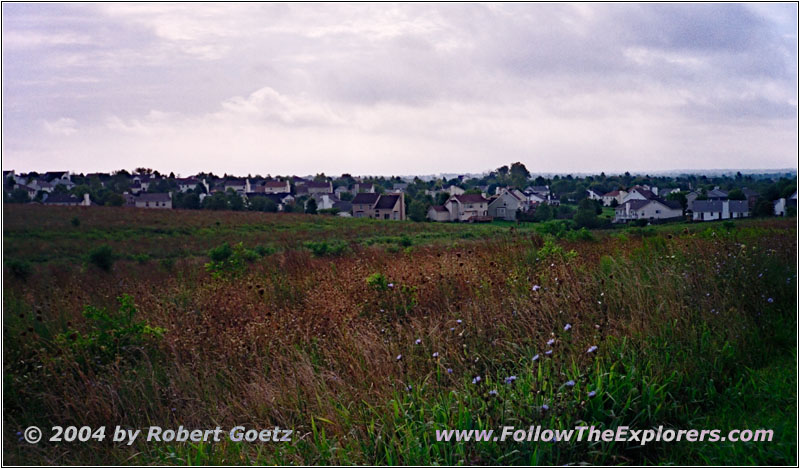 Old Jamestown, MO
I hope to find here the cemetery, where William Clark is buried. But like a couple of years ago, I am not able to find it. Therefore I continue to follow the Missouri River west to Interstate 370.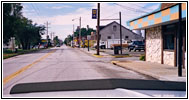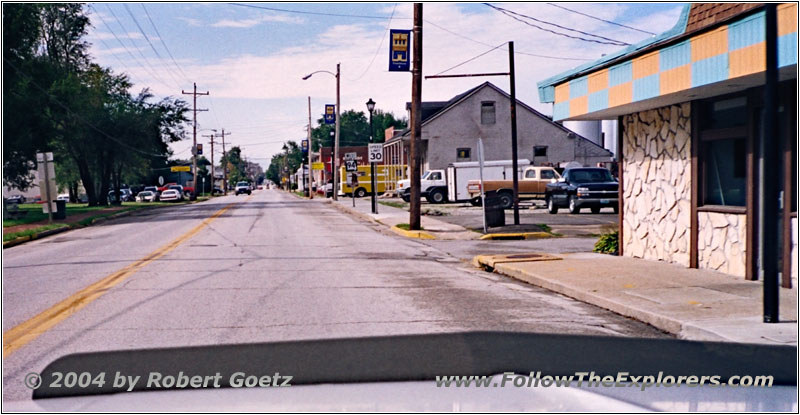 Highway 94, St. Charles, MO
On this highway I cross the Missouri River and enter St. Charles on Highway 94. I follow that highway through the city and continue on along the north river banks.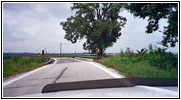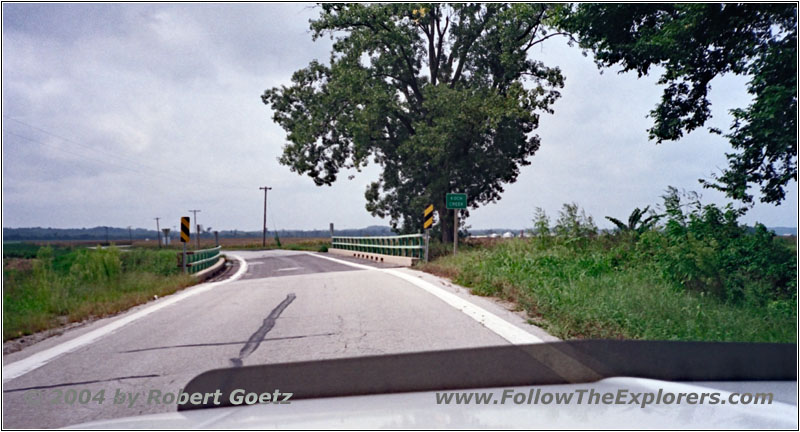 Highway 94, Koch Creek, MO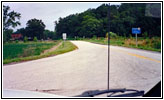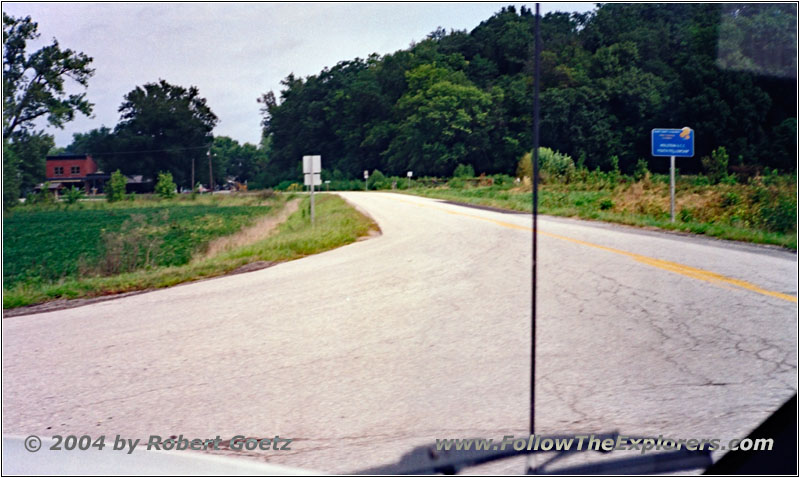 Highway 94, Marthasville, MO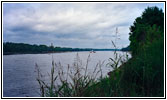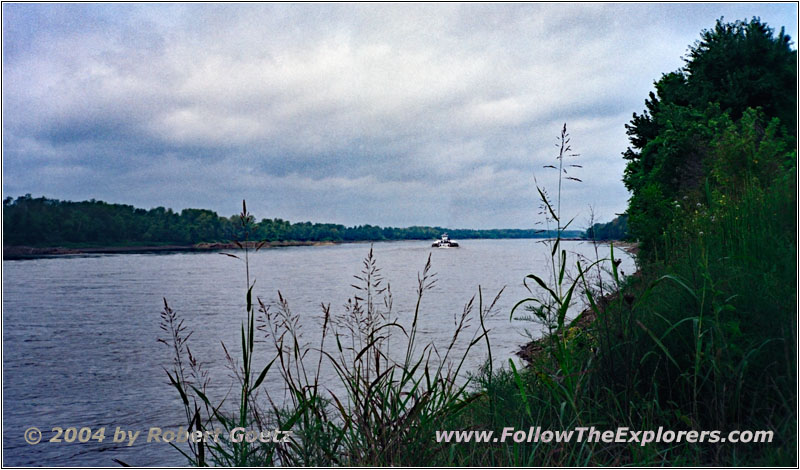 Highway 94, Missouri River, MO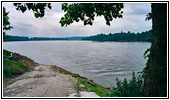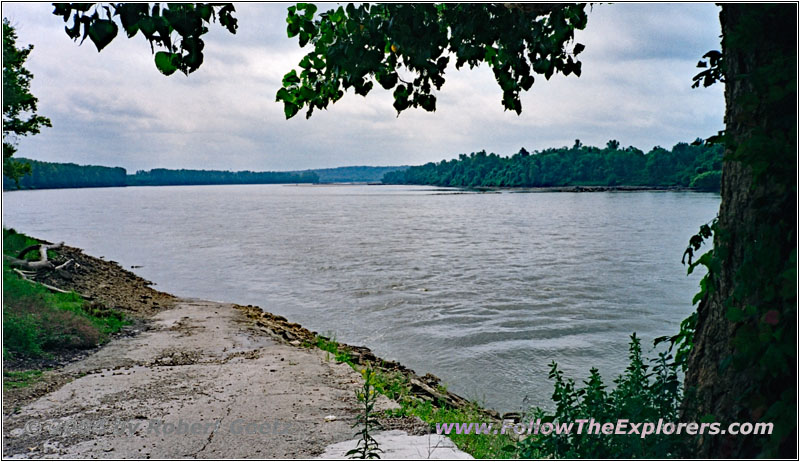 Highway 94, Missouri River, MO
Partly I am driving the exact same roads than five years ago, when I was following in a rental car the Lewis & Clark Trail. At that time I would have never expected, that I will some day drive the very same roads with my own car…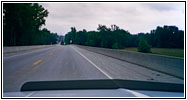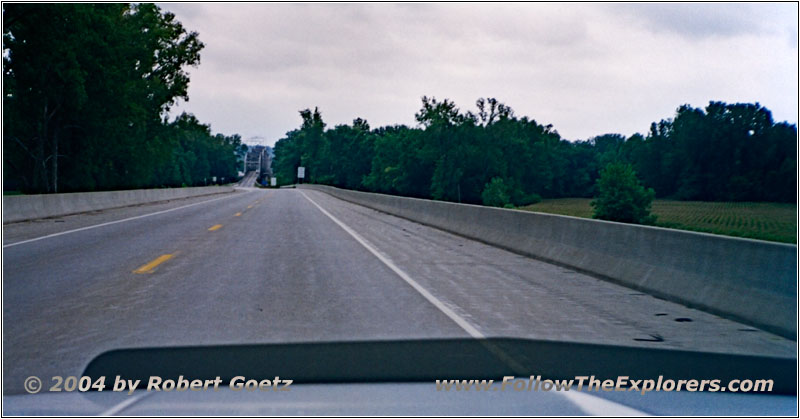 Highway 19, Missouri River, MO
I cross the Missouri River to Hermann on Highway 19. This was where I had the unfriendly encounter with an employee of Deutschheim State Historic Site, when I planned to visit this place. This time I directly continue without stopping, first on a county road, then on Highway 100.
When I enter the next backroad, it slowly starts to rain and the sky does not really looks promising. And it doesn't take long until I am in the middle of a heavy shower on this gravel road. Lucky me the surface is solid. In Montana I would have most likely been stuck in the mud up to my axles during a weather like this…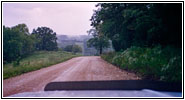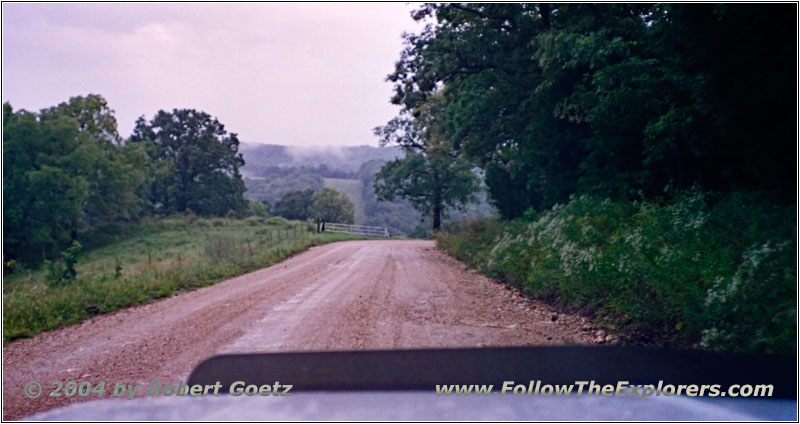 CR435, MO
But even when the water is not able to run from the road surface, I am still able to drive there without any issues. Then I reach Highway 100 again. There is also already the water standing on the road and it it is still pouring on. Additionally I now also have some lightning.
At Bonnots Mill the rain slows down and almost stops. But unfortunately the road is closed, which I planned to drive. Therefore I have to turn around and and must try to reach my backroads from another crossing. Also here the water is still standing on the gravel road. But I have no problems driving through this.
I reach Highway 50 and cross the Osage River again in the pouring rain. I am so busy watching the road itself, that I am not realizing that I am already crossing the Osage River. Not before I am on the bridge, I realize this and then it is almost too late for my video camera.
After a brief side trip on the next backroad I reach Road Y and finally Road M. At Wardsville I take Road B north to reach my destination of today, the Motel 6 in Jefferson City. On FM94.3 I also find again a nice Country Radio Station.
I am already checking in at 3pm. Because the weather is not really inviting for any sight seeing trips, I first check my video taping of today. After this the weather is still not really nice. It takes until 5pm, before the sun starts to come out again. It was really good, that I had to unload my truck in the rain…
As it is now too late for any sight seeing, I watch a movie on television while feeding my GPS again with the next coordinates. Around 7pm I leave in direction of the city. I haven't found an Outback Steakhouse in the phone book, but there is an Applebee's. I had been in this chain in the past and it was pretty good.
So I give it a try this year again and I am absolutely happy with the dinner and the service. My memories on my last visit to this chain in Texas were not the best. But now I think, it was not the last time on this trail, where I made a stop for dinner at an Applebee's.
Around 8pm I pay and drive back to my motel. I still watch some movies on TV, before I go to bed around 9pm. It doesn't hurt, when I am up tomorrow a little bit earlier…
General
Breakfast: Bob Evans, St. Louis
Dinner: Applebee's, Jefferson City
Motel: Motel 6, Jefferson City
Distance: 194 miles